What are the best neighborhoods in Lakewood Ranch? How do you find the perfect fit?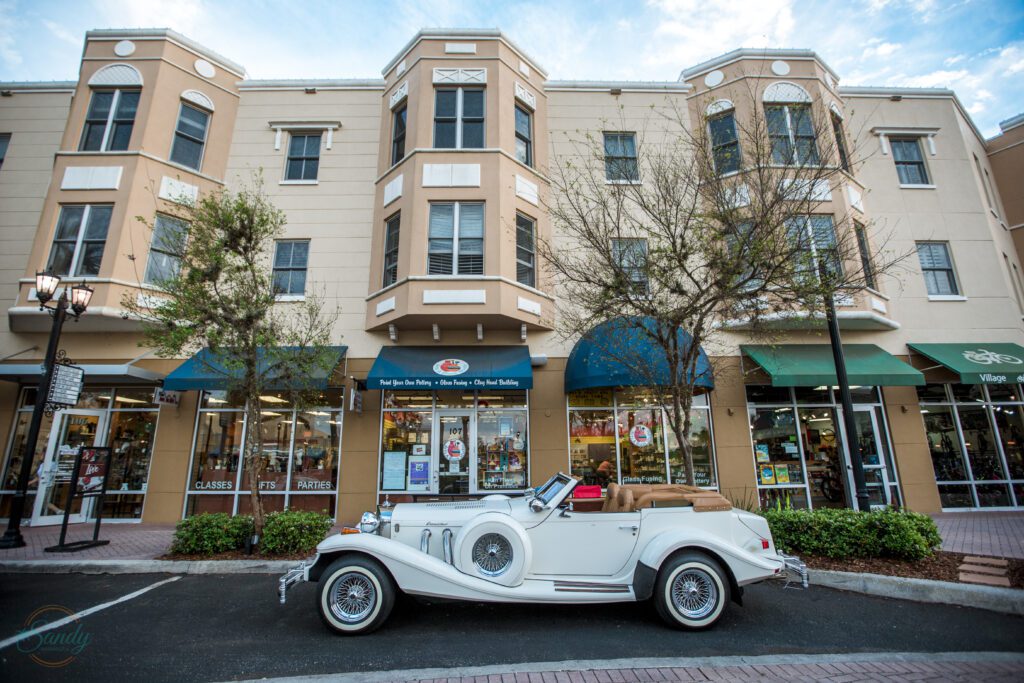 Imagine coming to a new area and trying to navigate to find the best neighborhood to call home.
You may have started your home search online. And online research is a great place to start. It allows you to get an idea of the services in the immediate area, learn about prices and neighborhoods.
The second step of your fact-finding mission should include a scouting trip. While you are here in Lakewood Ranch, stay at least a few days to get a feel for what this area offers. As the saying goes, things look much different "on paper."
Visiting and Experiencing life in Lakewood Ranch takes your search for the best neighborhood to a different level.
See the Article: Living in Sarasota VS Naples Here
With over 50 square miles to cover and 19 villages to choose from, it can be somewhat overwhelming.
Most people question, have I looked at everything? Am I making the right decision? Is there something else I should consider?
---
📍Where Should I Live in Lakewood Ranch?
So, how do you find the perfect neighborhood in Lakewood Ranch?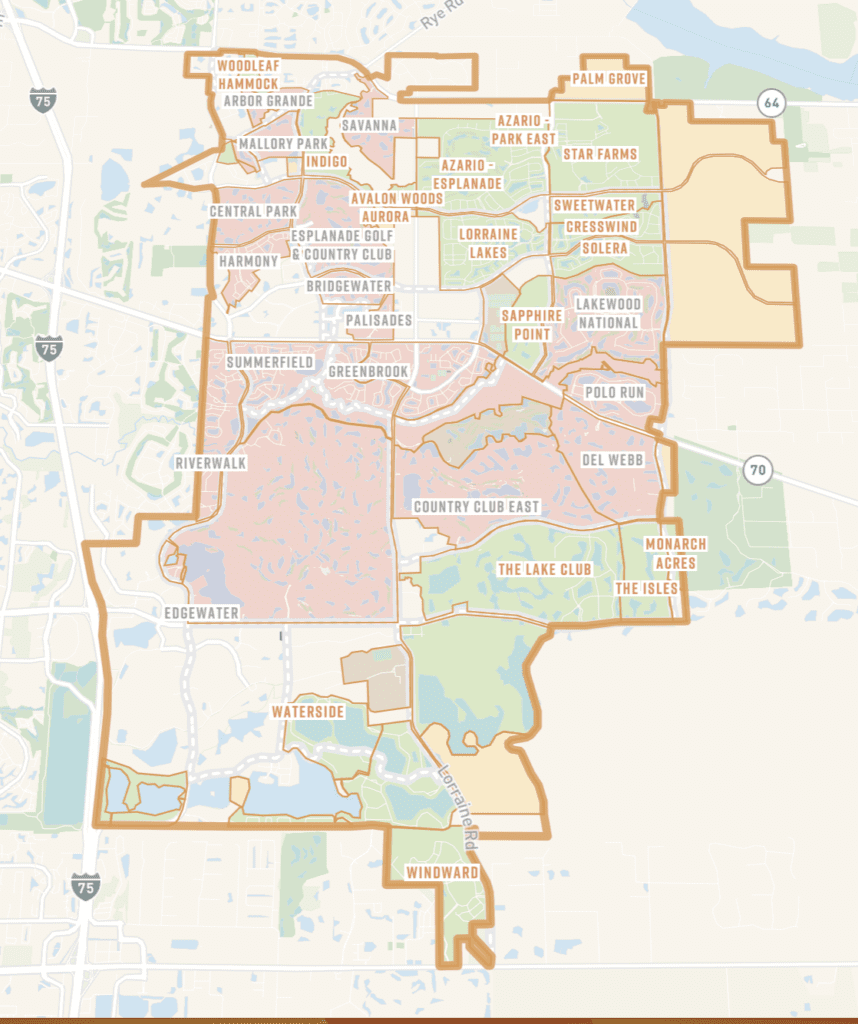 Factors like price, size, and amenities are all components of the decision-making process. But are they everything?
Ultimately, the best way to choose a neighborhood is to take some time to explore what is most important to you and find a community that feels like home.
Successfully choosing the best neighborhood not only includes the main components mentioned above, but also should incorporate your lifestyle.
My clients who were truly satisfied with their decision also took their lifestyle into consideration.
---
❓Lakewood Ranch: Lifestyle Questions
One of the significant reasons Lakewood Ranch is the #1 planned community is due to the lifestyle it provides. Nearby conveniences such as dining, shopping, and entertainment rank at the top of the list of what people are seeking when they decide to relocate to this area.
See the Article: Pros & Cons of Living in a Del Webb Community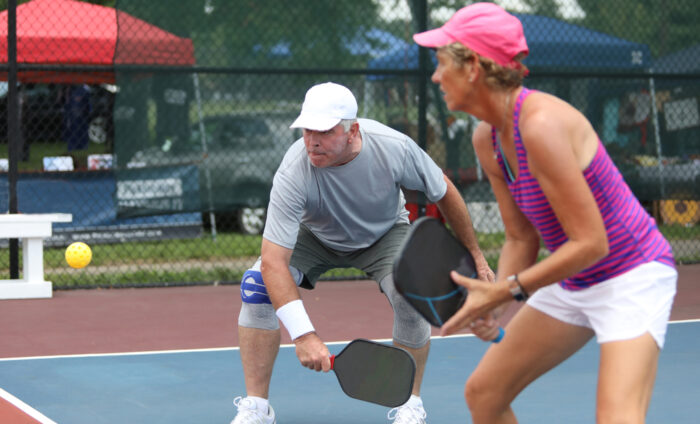 This well-planned area nestles neighborhoods together and offers services such as a grocery store, post office, and other daily needs within a short drive.
So, no matter what neighborhood you choose, you will find these conveniences all within minutes of your new home.
Let's take a look at some lifestyle questions to consider:
How Active are You? Do you want to be socially engaged with your neighbors? Are you looking for things to do during the day or planned get-togethers? If so, you should consider living in a community that has an lifestyle or activities director.
What Type of Home Do You Want? Some of my clients want a lock-and-leave-it or winter getaway and are looking for something smaller, perhaps a villa or patio home. Others want a large home with a pool and private setting. Maybe something in between?
What Size of Neighborhood is Right for You? Some people are looking for a boutique neighborhood. While others like a larger community. What do you prefer?
Will You Enjoy the Amenities? The newer neighborhoods in Lakewood Ranch offer more amenities than some more established ones. Amenity-rich neighborhoods tend to have a better resale value. However, if you are not going to use them, do you want to pay? You can find neighborhoods such as Indigo that offer lovely amenities but not at a grand scale.
Lakewood Ranch is home to many different neighborhoods, each with its unique features.
A good Realtor can provide a synopsis and share helpful insights to aid your property search. We can tell you which neighborhoods have challenging resale issues and which ones appreciate faster.
Although Realtors serve a large area in Sarasota and Lakewood Ranch, my suggestion is to find one that lives in the Ranch. We are better equipped to tell you how things really function as well as the "ins & outs" of the community.
---
🥳Neighborhoods in Lakewood Ranch with Lifestyle Directors
You Might Like the Article: Top 9 Active Communities in Lakewood Ranch
Numerous neighborhoods in Lakewood Ranch have full-time activities directors on staff. Plus, these activity directors are not just for large neighborhoods. So, if you want a smaller community with plenty of amenities, including a lifestyle director, you can find it in Lakewood Ranch.
Why do you need a lifestyle/activities director?
Many people relocating to this area find meeting their neighbors easier and attending events when the neighborhood has a full-time activities/lifestyle director.
It seems as we age or move to a new area, meeting new friends can be challenging.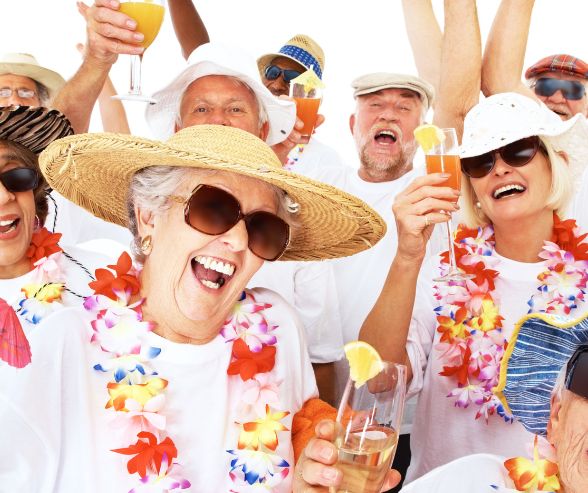 Just navigating everything you have to learn when you move to a new area is a job all by itself. But finding new places to go and people who share the same interests can be even tougher.
That is where the activities director throws you a lifeline. This is your intermediary and go-to person for things happening inside your neighborhood and throughout your community.
Not only will the lifestyle director plan events within your neighborhood, but many will offer excursions such as a sunset cruise or spring training baseball games.
If you enjoy getting out and participating in activities such as pickleball, art, and social get-togethers, consider looking at a neighborhood with a full-time activities or lifestyle director.
---
Smaller Neighborhoods with Activities Director
Arbor Grande: Arbor Grande is a gated community with approximately 305 homes. This boutique community has a clubhouse, fitness center, meeting rooms, and more. Prices begin at $600K.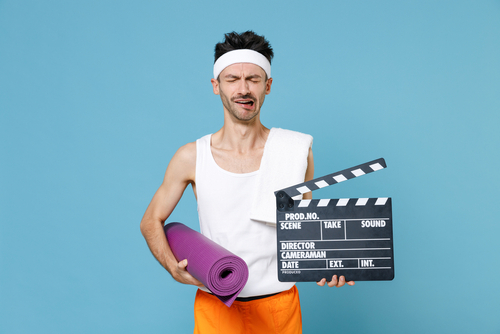 Cresswind: This is a 55+ age-restricted community in Lakewood Ranch. Cresswind is a smaller neighborhood with just 650 homes. All homes are single-family. However, there are 3 categories of home sizes, beginning at 1400 sf+.
Indigo at Lakewood Ranch: This gated neighborhood has approximately 650 homesites. The housing stock varies, with some being paired villas, smaller patio homes, and large estate series. This completed community includes a clubhouse, gym, group fitness, and outdoor sports area.
Windward: Located in the southern section of Lakewood Ranch in Sarasota County, Windward, when finished, will have 780 homesites. Windward offers paired villas, patio homes, and large 2-story houses.
---
Larger Neighborhoods with Activities Director Lakewood Ranch
Del Webb: Del Webb is an age-restricted neighborhood (55+) with 1250 homesites. You do have a variety of styles to choose from. You will find attached dwellings, paired villas, patio homes and large estate homes.
Esplanade Golf and Country Club: This established community boasts a variety of amenities, including golf. Although golf is mandatory-there are non-golf homesites available. This community has 1250 homesites in total. There are 956 single-family homes and 294 condos. Some of the homes include smaller patio homes.
Esplanade at Azario: This community will have approximately 1500 homes when completed. Like its sister community, most homesites pay for a golf membership. But there are homes and paired villas where golf is not mandatory.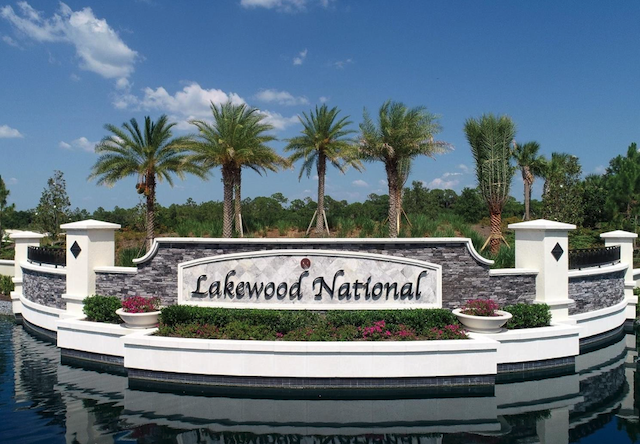 Lakewood National: Lakewood National just completed the main clubhouse in 2023. Located on the eastern edge of Lakewood Ranch, this gated community offers single-family homes, and various condos. This is a golf-mandatory community.
Lorraine Lakes: Lennar's latest community is just down the road from Lakewood National. Lorraine Lakes is similar to Lakewood National but without the golf: same builder and similar floor plans. However, Lorraine Lakes does have townhomes.
The Lake Club: This exclusive, gated community offers 4 neighborhoods within the gated walls. Here you can find custom estate homes and semi-custom homes. Golf is available but not mandatory.
Waterside: Waterside is conveniently accessible to the new town center via water taxi. Enjoy a short boat ride to the farmer's market or dinner. Waterside when completed, will have 9 different neighborhoods inside this development.
---
✅Neighborhoods with Limited Amenities
If you are looking for a nice neighborhood but know you probably will not use all the amenities, then perhaps a neighborhood with a small gym, clubhouse and pool might be the perfect fit.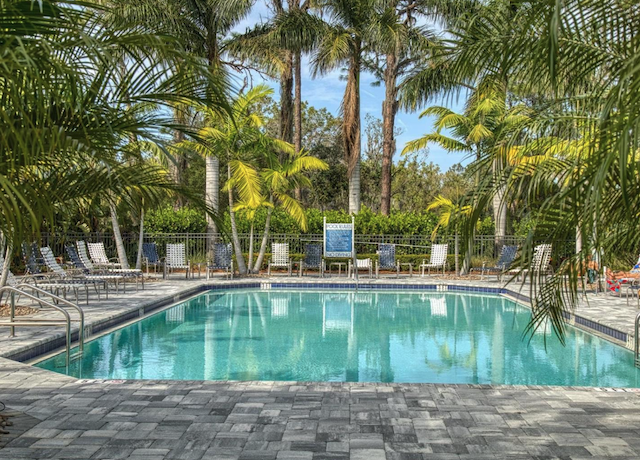 Finding a community with no amenities in Lakewood Ranch will be tough. However, you can find one with just enough to attract new homeowners while not paying high HOA fees.
Sapphire Point: When complete, this Pulte Homes gated community will have 451 homesites. There is a generous-sized pool, clubhouse, fitness center, and covered pavilion. This neighborhood is just around the corner from the new library.
Polo Run: This is the only solar community in Lakewood Ranch. Polo Run is a gated community located on the eastern edge of Lakewood Ranch. The community has a clubhouse, gym, pool, pickleball courts and tennis.
Harmony: Harmony of Lakewood Ranch is near the YMCA, and Lakewood Ranch High School. This neighborhood has a pool, beautiful walking trails (probably the best in Lakewood Ranch), and a fitness center. The housing is primarily townhomes with some single-family, too.
Central Park: Located across from Harmony, Central Park is a gated community comprising of single-family homes varying in size. The owners in some sections must maintain their own yards. This neighborhood has a playground and splash pad.
Bridgewater: Bridgewater is ideally located to nearby schools and parks. Inside this gated community, you will find 300 homes of varying sizes. The boutique neighborhood has a pool, park area, and playground.
Park East at Azario: Park East amenities include a pool with spa, sand volleyball court, basketball court, playground, and sports field. Home sizes start at 1700 sq ft and can go up to 4800 sq ft.
---
⛳️Golf Neighborhoods in Lakewood Ranch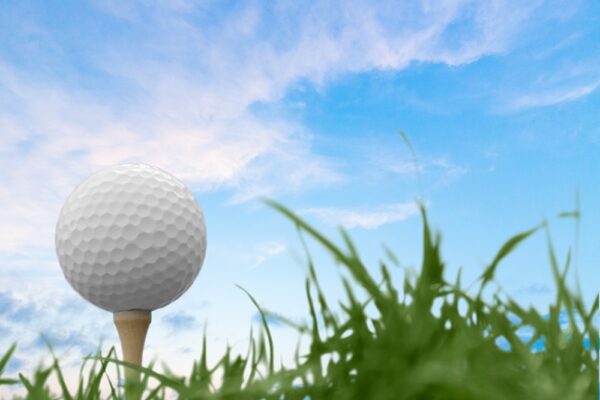 Lakewood Ranch has 9 golf courses. The majority are exclusive and reserved for owners within specific neighborhoods.
Until the builder finishes the community, most courses will be open to the public. However, once the community is closed and the builder is gone, those courses become private.
Not all golf course neighborhoods in Lakewood Ranch require mandatory membership. You can find homesites without bundled fees. In addition, each community's rules vary regarding when/if a non-bundled resident can play.
Bundled Golf Course Communities
Several of the Lakewood Ranch neighborhoods are bundled golf course communities. However, there are homesites within some of these communities, such as Esplanade at Azario, where you will find lots without golf.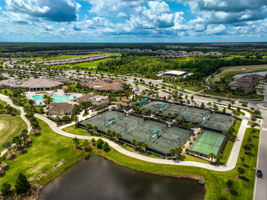 Lakewood National: Lakewood National has two 18-hole Arnold Palmer-designed championship golf courses. In the spring, you can catch the LECOM Suncoast Classic path to the PGA. But, Lakewood National isn't just for golfers. This amenity-rich community offers a beautiful clubhouse, outdoor restaurant, pickleball and tennis. This is a mandatory golf community for every household.
Esplanade Golf and Country Club: This higher-end semi-private golf course has undergone recent improvements. The Esplanades in Lakewood Ranch are sought for golf and these neighborhoods' overall quality of life. Although most homes have bundled golf, you can find some without.
Esplanade at Azario: Currently, this bundled golf community is open to the public. If you are considering living in Azario, you can play the course. When this neighborhood is completed, the course will be for residents only. Like its sister community, you can find homesites without mandatory golf memberships.
---
Golf Optional Communities
Several communities in Lakewood Ranch are nestled along golf courses with spectacular views. However, golf memberships are optional, and the courses are members-only. Therefore, you must buy a membership to play on any of these courses adjacent to your neighborhood.
Lakewood Ranch Golf & Country Club: This private club has a clubhouse, fitness center, pickleball and tennis courts, several restaurants, and golf courses in the Country Club and Country Club East communities. Although the club is located in these neighborhoods, membership is available to the public.
Country Club: Driving through this gated community, you are surrounded by beautiful oak trees with Spanish Moss and manicured golf courses. Once inside, you will discover 3 golf courses lacing throughout this established development.
Country Club East: With over 7 builders to choose from and 20 villages nestled inside this community, finding the perfect place to call home may be in Country Club East.
🏆Best Neighborhoods in Lakewood Ranch
The best neighborhoods in Lakewood Ranch highlight communities tailored to your interests. Whether you are looking for a community with a dedicated activities director to keep you engaged, an exclusive golf-centric neighborhood, or serene enclaves with limited amenities for a peaceful escape, Lakewood Ranch offers something for everyone. Dive in to find your perfect slice of paradise in this thriving Florida locale.
📍Where is the Best Place to Live in Lakewood Ranch?
Lakewood Ranch is home to over 19 villages spread out over 33,000 acres. If you are looking for a gated community rich with amenities, explore the neighborhoods of Cresswind, Lakewood National, and Esplanade Golf and Country Club.
🥳 Why is Lakewood Ranch So Popular?
Lakewood Ranch is conveniently located between Tampa and Sarasota, with access to 4 airports. This #1 Planned Community is well-designed & incorporates A-Rated Schools, and offers easy access to great dining, shopping, and luxury neighborhoods.
⭐️ Is Lakewood Ranch a Good Area to Live?
Lakewood Ranch is tucked away yet close to major highways and a short drive to fabulous beaches. Most neighborhoods have added security with gated entrances. Residents in Lakewood Ranch enjoy the miles of walking trails, parks, clubs, and sports facilities nearby.
I have been in real estate sales for over 24 years. I am originally from the Midwest and have lived in beautiful Florida for over a decade. My career sales are over 2,300 homes sold. There aren't too many obstacles I haven't encountered throughout my work history. I provide you with honest advice backed by years of experience and understand that a real estate purchase or sale is your top priority.
Nationally recognized. Licensed FL Real Estate Instructor. Contact me at Sandy@SandyWilliams.com or call 941-564-9491

Summary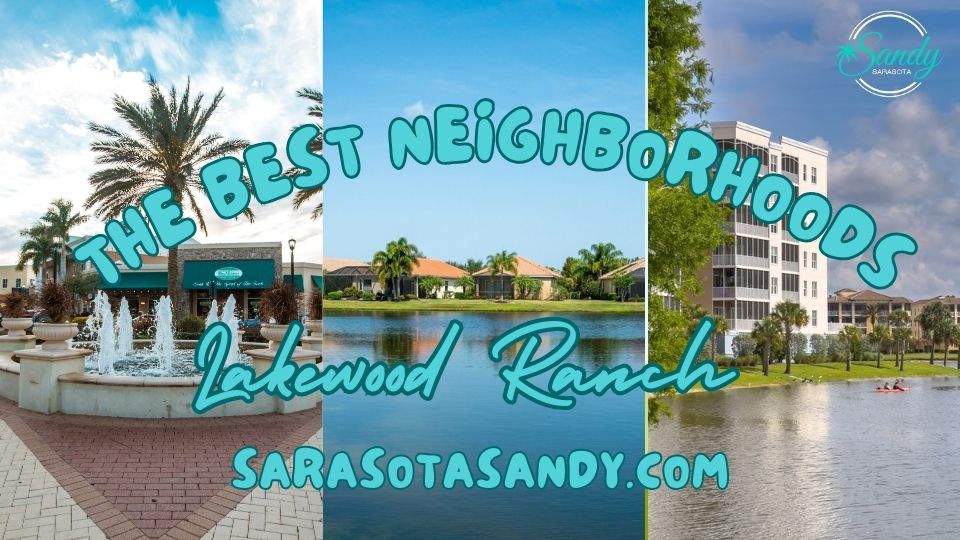 Article Name
The Best Neighborhoods in Lakewood Ranch
Description
Explore the Best Neighborhoods in Lakewood Ranch. See golf communities, neighborhoods with lifestyle directors & more here.
Author
Publisher Name
Publisher Logo