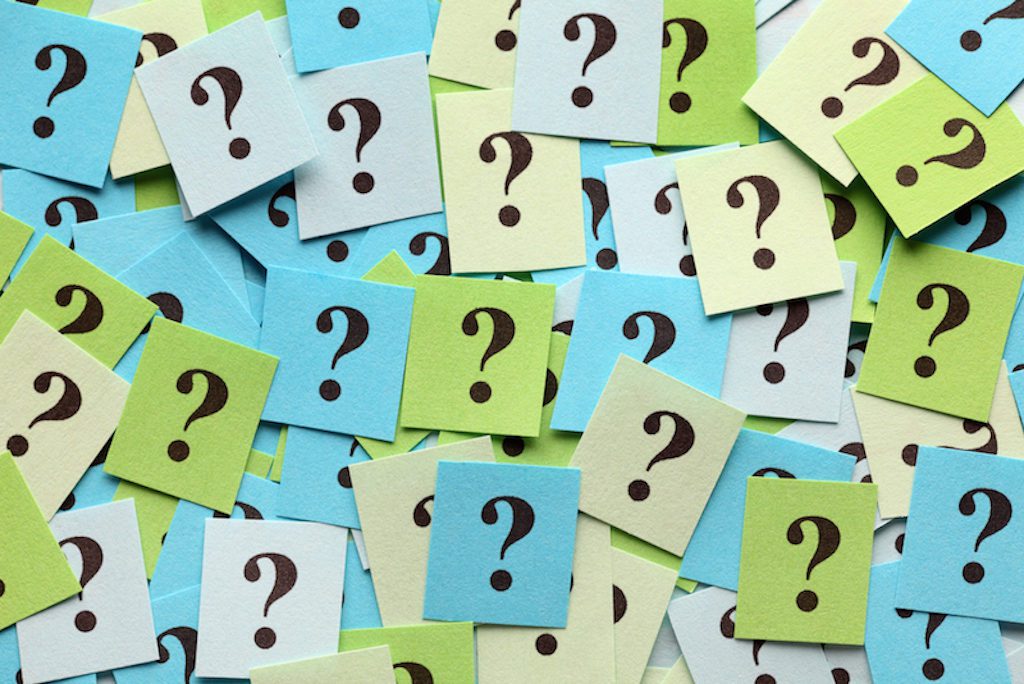 Are you researching places in South West Florida to live? When I was looking to move from the Miami area to the other side of Florida, I went through the exact same process as you.
I was trying to decide if I should live in the Naples area or Sarasota. And what I found was not only was I doing this research but my clients were as well.
Based on their questions, as well as my discoveries, I wrote this article to help you work through which area would be best for you.
There seems to a common thread among buyers who are contemplating which area to choose, and that is a lifestyle.
I created a Lifestyle Questionnaire for Sarasota vs Naples to help you successfully navigate the different areas based on your interests, needs, and wants.
Living in Naples VS Sarasota, which one is better? Well, I can't say that one is better than the other. Naples and Sarasota have unique characteristics that are equally charming.
You Might Like the Article: Buying a Brand New Home
In my experience, the final decision wasn't determined just by the price of a house. The home prices in the Naples area overall are a little more expensive than in Sarasota. So, if you are just going on price, then you have your answer.
I have been using this Lifestyle Questionnaire for quite some time, never thinking about publishing it to help others. My sister gave me the idea to post this article. So, it serves as navigation for someone like yourself researching the Naples and Sarasota areas.
---
✈️Traveling from Sarasota vs Naples
Will you be traveling while you are in Sarasota or Naples?
Will you have friends and/or family that will be visiting frequently?
Whether you are commuting or receiving visitors, the ease of flights, cost and schedule is something to consider.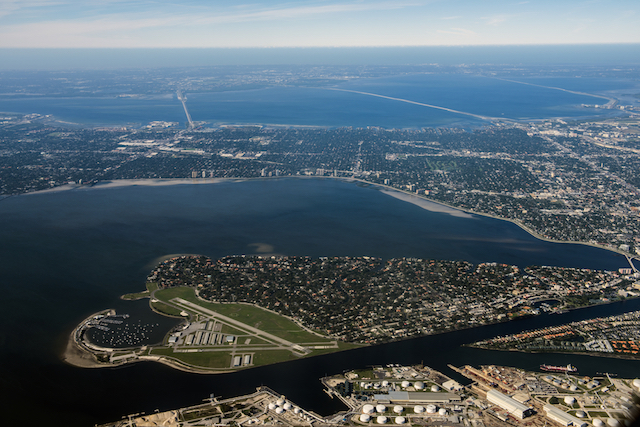 Sarasota Airports
The Sarasota area has numerous airports that are serving this region. Whether you are flying anywhere in the US or International, flights are easy to get.
SRQ Airport: Located in Sarasota, SRQ Airport is expanding and has recently added direct flights to the north and east coast areas. If you live in Sarasota, Bradenton, or Lakewood Ranch, getting to SRQ airport is less than a half-hour drive.
Tampa International Airport: This airport is approximately 50 miles away from Sarasota. In just 1 hour, you have access to flights and connections that will take you anywhere in the world.
St. Pete-Clearwater Airport: Located just 47 miles away from Sarasota, this airport is a great hub for flights coming in and out of the Midwest such as Indiana and Wisconsin. You will also find flights with service to Kentucky, Pennsylvania, and the Carolinas.
Punta Gorda Airport: Although farther away from Sarasota than the other airports, Punta Gorda is about a 1 1/2 hour drive from Sarasota. Still a viable option if needed.
Naples Airports
Currently, Naples has a regional airport. The only airport in Naples is for private or chartered flights.
However, most people will use the Ft. Meyers airport which is about a 45-minute drive from Naples. The airport is easy to get to, and user-friendly. You will find many flights going to the Midwest as well as the Northeast.
Naples Private Airport: This airport is located 5 miles from the center of Naples. However convenient, this airport only serves private and chartered flights. No commercial flights.
Ft. Meyers Airport: Southwest Florida International Airport (RSW / KRSW) is approximately a 45/50 -minute drive from Naples. This airport does have commercial flights
Punta Gorda Airport: This airport is about 63 miles away from Naples. As mentioned earlier, commercial flights are limited but you can still find flights to the Midwest and East Coast.
---
🌀Hurricanes in Naples vs. Sarasota
Nobody likes to talk about hurricanes here in Florida. But they happen, and it's better to be prepared for them than to think it will never happen. One financial impact is insurance. Your rates are figured on a few factors and one is probability. What is the likelihood of a direct hit or flooding?
Does Naples have more tropical storms and hurricanes than Sarasota?
According to Hurricane City Naples sustains a direct hit every 6.57 years (hurricane-force winds for a few hours). The average years between a major hurricane direct hits is 10.07 years.
The statistics cited by Hurricane City for Sarasota are as follows: Sarasota sustains a direct hit every 8.88 years (hurricane-force winds for a few hours). The average years between a major hurricane direct hit is 37.75 years.
In addition, the storms that hit Naples have a higher probability of being a hurricane than Sarasota.
In summary, Naples is more likely to get hit by a major hurricane than Sarasota. Storms that hit Sarasota are more likely tropical storms than hurricanes. In Naples, tropical storms vs. hurricanes are almost 50/50.
---
🏊Sarasota vs Naples: Beaches

Will You Be Going to the Beach While You are Here?
Whether it is a walk on the sand, or catching some rays, all of Southwest Florida is known for its flat, sandy beaches. But, some beaches are truly better than others.
If the quality and ease of getting to a beach are factors in determining your location, then the Sarasota area definitely wins.
Sarasota Area Beaches
Forget about sugar sandy beaches, the Sarasota area has powder! If you live around the Sarasota area, you can be sitting on one of the best beaches in the United States-Siesta Key.
Sarasota is home to four barrier islands, Lido Key, Siesta Key, Longboat Key, and Anna Maria Island.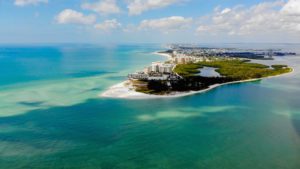 Lido Key: Connecting Sarasota to the mainland is Lido Key. Enjoying a late lunch after a day at the beach is a fun thing to do in nearby St. Armands Circle. If you are interested in living on Lido Key, you will find condos as well as single-family homes.
Siesta Key: It is just fun on Siesta Key, and the beaches are known for their power quartz composition. After a day at the beach, stop by for a cold drink and fish tacos at one of the outdoor cafes. Whether you decide to live on Siesta Key or just go for the day, you will always feel like you are on vacation.
Longboat Key: Longboat Key is to the north of downtown Sarasota. This barrier island is the only one with a golf course. Longboat Key is quieter than the other islands. The restaurants and shops are nestled back with no loud signs and pedestrians crossing the streets to get to the various shops and restaurants. Here, you will find stretches of beach with few people. Still, the beach is flat and just as fabulous as Siesta Key.

Anna Maria Island: Located in Manatee County, this island is north of Sarasota. If you go to the very tip of the island, you can see the Tampa Bay and the Tampa Skyway Bridge.
My favorite part of Anna Maria Island is how friendly beach access is to visitors. Plenty of parking and private changing areas too. This is the place to have breakfast, right on the beach. Your morning coffee won't be the same after you put your feet in the soft sand.
Naples Area Beaches

Marco Island: Marco Island is about a 30-minute drive south from Naples. If you have ever been to Marco Island, you know that drive is worth it. This beautiful island is the southernmost tip of the west coast and is adjacent to the Florida Everglades. There is plenty to do on this island, from shelling to golfing.
Sanibel Island: Sanibel Island is about a 35-minute drive from Naples. But once you are there, the pace slows down and you really feel like you are on vacation. If you like to kayak, head to the north of the island to the wildlife preserve. There you can paddle through the mangroves and bird watch.
Naples Beaches: There are several stretches of public beaches along the coast of Naples. From Clam Pass Park to Naples Beach, you will find soft, flat sandy beaches.
---
🍰Foodie Sarasota VS Naples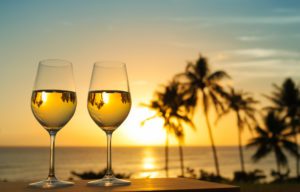 Do You Like to Dine Out?
What Time Do You Normally Eat?
Those questions may seem rather odd when asking about lifestyle but many times I hear people complain about how towns shut down at 9 PM.
From my experience in asking these questions, the feedback has not only been about what time a restaurant closes but the variety of area restaurants as well.
And since we love the water, let's throw that into consideration as well.
Living in Sarasota vs Naples may show a large difference when it comes to dining, choices as well as times (how late you can eat).
Sarasota Area Restaurants
Dining in Sarasota offers you an urban environment as well as a vacation atmosphere depending on where you go.
Because downtown Sarasota and the bayfront hosts numerous eateries, you will find a vibrant nightlife with live music or cozy restaurants for a romantic dining experience.
Dining late? No worries, some of the popular places are open until 11 PM, especially during the weekends and winter months.
Want to grab a nightcap before heading home? Sarasota is home to not only wine and martini bars but also craft breweries. Quiet with conversation or in a brew hall with family, you have plenty of choices
If you enjoy chef-owned restaurants, you will not be disappointed with Sarasota. Sarasota is a foodie's paradise and is home to James Beard nominee Steve Phelps of Indigenous Restaurant.
Waterfront Dining in Sarasota Area
Finding a great place to eat and a wonderful view is easy in the Sarasota area. Not only does Sarasota have a beautiful bay but is also nearby four barrier islands that also cater to the food lover.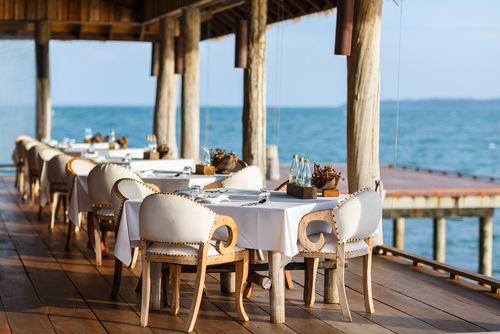 Whether you want a quick lunch, a casual dinner, or are celebrating an anniversary, you will find chef-owned restaurants not only downtown, but in Longboat Key, Siesta Key, and Anna Maria Island.
Naples Area Restaurants
Downtown Naples is different than downtown Sarasota. What you won't find in downtown Naples is highrise condo buildings or towering hotels with rooftop terraces 17 stories high.
If you are looking for more of a quiet location, then Naples is a better choice.
The restaurants close a little earlier here than in Sarasota and there are not as many late-night bars for cocktails and music.
Downtown Naples offers a variety of restaurants, many being locally owned. From coffee shops to seafood restaurants when you dine around 5th Avenue you will find a nice selection of casual or fine dining options.
Naples Waterfront Restaurants
Although overall, Naples has less shoreline than the Sarasota area. But that doesn't mean there is a lack of waterfront options. From tiki bars to 4-star dining, you can find it here.
One of my favorite restaurants in Naples is the Dock at Crayton Cove. This is a great casual restaurant that is a part of Naples' history. A trip to Naples isn't complete without a trip there.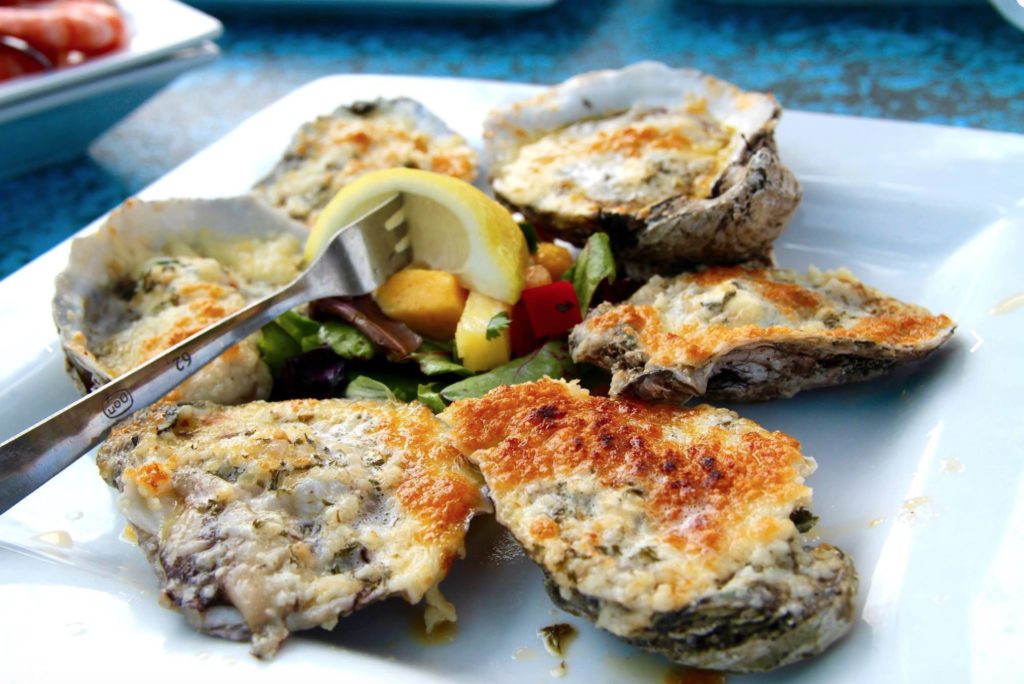 If you want to drive a little, you can also head out to Sanibel or Marco Island. On Marco Island, you will find more variety with numerous open seating and casual dining than Sanibel.
---
😷Hospitals in Sarasota vs Naples
Are Hospitals Important to You?
Is there a difference between Sarasota and Naples when it comes to hospitals?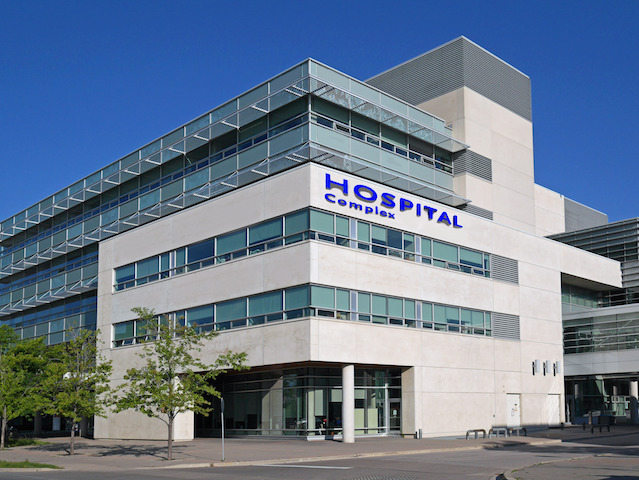 Planning for emergencies or seeing a regular physician is something my clients ask about when they are considering where to buy a house.
Nobody wants to get sick when they are on vacation or at their home away from home, but it does happen.
Moreover, if you have the need to see a doctor on a regular basis or will be seeking special treatment while you are in Florida, it pays to know how far you will have to drive and what are your various options for your current as well as future needs.
Sarasota Hospitals
The Sarasota area has 6 hospitals, over 20 urgent care centers, and numerous outpatient care facilities.
Sarasota Memorial Hospital is a nationally ranked hospital, according to US News & World Reports.
Because of Sarasota's proximity to Tampa not only do you get quality care nearby but you also have access to one of the federally top-ranked hospitals in the US.
No matter where you reside in the Sarasota, Bradenton or Lakewood Ranch area, there is a hospital, specialty centers and doctor's office nearby.
Naples Hospitals
The Naples area has 5 hospitals and over a dozen urgent care centers. The hospitals are evenly divided from North to South to ensure shorter travel times.
Naples has 1 nationally ranked hospital, NCH Baker Hospital in Downtown Naples. There is an additional ranked hospital nearby Fort Myers
However, if you need a second opinion or want to see a specialist in a larger market you may have to travel to Tampa or Miami. The distance from Naples to Tampa is approximately 168 miles. Whereas Sarasota to Tampa is about 61 miles.
---
✅Sarasota vs Naples Summary
Honestly, when you compare Sarasota to Naples, is there a big difference between the two cities? Not really. It really comes down to lifestyle and location.
If you are looking for more late-night dining (after 8 or 9 PM) and live music venues, Sarasota is the best choice
If you want a more quiet place to live in a small-town atmosphere than Naples is a better fit.
Healthcare is about the same. However, Sarasota's proximity to Tampa affords you more options with less travel.
Travel, Sarasota is the winner. Not only do you have access to international travel without catching connecting flights, but also the Sarasota Regional Airport is growing and adding additional flights throughout the US.
Entertainment, Sarasota is less than 2 hours from all the amusement parks in Orlando and Tampa.
Golfers: Naples, Florida, is known for its golf. However, the Sarasota area (Lakewood Ranch included) has several new courses.
---
💰What is the Cost of Living in Sarasota vs Naples?
The median home price in Sarasota for 2019 was $271,800. The home prices have increased year over year and are anticipated to go up over 3% in 2020.
Although Naples has a higher average home price of $331,315, the real estate market has actually declined and is expected to continue the downward trend in 2020
According to the Cost of Living Calculator 2020, Naples is about 9% more expensive than Sarasota.
🚴Which Area has More Things to Do Sarasota or Naples?
Because Sarasota is nearby Bradenton, 4 barrier islands and less than an hour away from Tampa and/or St. Petersburg you can take advantage of all these locations. From great beaches, museums and outdoor dining, Sarasota offer more things to do in a shorter distance than Naples. See Fun Things to Do Here
🏡Sarasota vs Naples for Retirement
If the cost of living, entertainment, and travel are part of your consideration, then Sarasota would ranker higher for retirement than Naples. Sarasota is approximately 9% less expensive overall. In addition, the Sarasota area is in proximity to 4 airports. The Naples area has 2 airports, one in Naples and the other in Ft. Myers.
🌡Is Naples Warmer than Sarasota?
In the summer months, the average temperatures between Naples and Sarasota are the same. Naples may be 1 degree warmer in the summer months.
However, you will see a larger difference in the winter months, especially January and February. Naples is on average 2-3 degrees warmer in the winter months. During the summer, Naples receives more rain than Sarasota.
🌀Does Naples Have More Hurricanes than Sarasota?
According to Hurricane City The average years between a Major Hurricane hit for Naples is 10.07 years. The average years between a Major Hurricane hit for Sarasota is 37.75 years. Yes, the probability of Naples having a Major Hurricane hit is greater than Sarasota.
I have been in real estate sales for over 24 years. I am originally from the Midwest and have lived in beautiful Florida for over a decade. My career sales are over 2,300 homes sold. There aren't too many obstacles I haven't encountered throughout my work history. I provide you with honest advice backed by years of experience and understand that a real estate purchase or sale is your top priority.
Nationally recognized. Licensed FL Real Estate Instructor. Contact me at Sandy@SandyWilliams.com or call 941-564-9491

Summary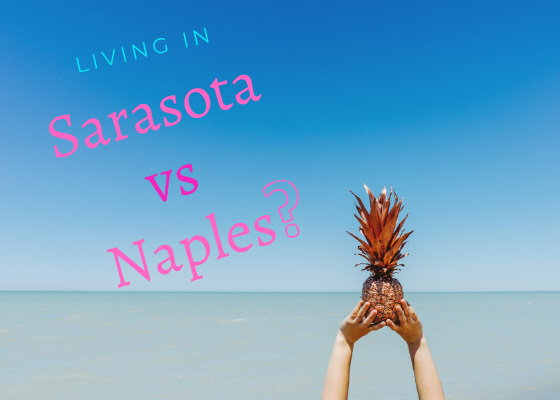 Article Name
Living in Sarasota vs Naples
Description
Compare the differences of Sarasota vs Naples. Look at different lifestyle options, beaches, dining and travel in both communities.
Author
Publisher Name
Publisher Logo