What are the pros and cons of living in a Del Webb community in Florida? Choosing the right retirement community is essential, as it can significantly impact your quality of life. Selecting the wrong one could cost you money and time.
Florida, especially the southwest area, has been a growing destination for retirees. In addition, this area offers beautiful year-round weather, an abundance of leisure activities, as well as a shelter for income taxes.
Having lived in a Del Webb community for several years in southwest Florida, I would like to share with you some pros & cons of living there. This feedback is mine and many buyers I have represented in the past decade of selling in Del Webb.
Want to know more about living in Del Webb? Email me: Sandy.Williams@ExpRealty.com
---
❓What is a Del Webb Community?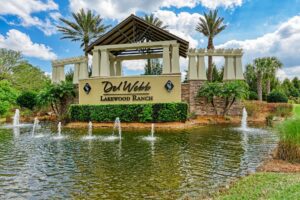 Del Webb was a development company started in the late 1920s, primarily focusing on building hotels and casinos in Las Vegas.
In 1960 the first community focusing on retired residents, called Sun City (just outside of Phoenix), was designed. The success of Sun City was just the starting point for Del Webb. The company began offering residents a unique approach to retired living across the United States.
In 2001 the company was sold to Pulte Homes. PulteGroup is still managing and constructing homes for Del Webb.
Regardless of the Del Webb location, these neighborhoods are known for their resort-style amenities and vibrant social atmosphere. Some Del Webb communities here in Florida have golf courses and restaurants. Although Del Webb may be a brand, each neighborhood has its unique offerings and charm.
---
👍🏼Pros of Living in Del Webb: Florida
Amenities: Most Del Webb locations have amenity-rich facilities which can include:

Full-time lifestyle director: Organizes events within and outside the community. Facilitates the development of clubs, hosts numerous social events per month, and fosters a strong sense of community among the residents.
Large Clubhouse with gathering spaces, full kitchen, and craft room.
Fitness Facility is usually located inside the clubhouse. In addition, the gyms are usually fully equipped and also may include a group fitness room and showers.
Large Pools & Lap Pools: Some Del Webbs have large zero-entry and satellite pools throughout the community.

Age-Restricted Living: By limiting residency to those aged 55+, Del Webb communities provide a peaceful environment with fewer disruptions from younger families. Because most residents are of similar age groups, they share similar lifestyles and interests.
Housing Options: You don't have to sacrifice size to live in a Del Webb. Whether you want to buy a home to enjoy seasonally or relocate, there is something for everyone. For example, the Del Webb at Lakewood Ranch offers attached villas, quads, and free-standing homes from 1400 SQ FT to 3,000 + SQ FT.
Friendships: The Del Webb I lived in was an active community and was always there when a resident needed help. Whether you were recovering from surgery or had another life-changing event, many people were there to lend a hand and emotional support. Sometimes as we age, we can become isolated. This does not have to be the case. You can be as busy as you want, regardless of your age.
Florida Benefits: Living in Florida offers retirees several advantages, such as a favorable climate, lower taxes, and access to quality healthcare facilities.
Having built my home and representing clients in the new construction process in Del Webb neighborhoods, working with Pulte is pleasant overall. This large tract builder has a system for the entire construction process. So, modifications to the floor plans are not usually allowable.
There will always be challenges with building a new home. It rarely goes without some complications. However, having an experienced Realtor on your side does help alleviate situations. Moreover, you don't have to go it alone.
---
💰Del Webb Resale Values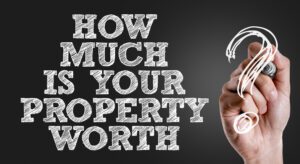 What are the resale values like in a Del Webb community? I can only provide examples of the Del Webb communities I have actively sold in southwest Florida. Here are a few examples of my experiences in reselling Del Webb homes.
Any age-restricted community is exclusionary. It limits who can own. That doesn't always mean that it is a bad thing. It just depends on where you are located. In southwest Florida, the demand for homes in Del Webb is high. Therefore, if the home is priced correctly, the typical market time is less than 1 month.
You May Be Interested in Homes for Sale Cresswind Lakewood Ranch
In addition, most homes will receive multiple offers, with many being cash buyers. But there are exceptions to every rule. If you over-improve your home or make after-market improvements that are not what the Florida consumer expects, then you could hurt your resale value.
For instance, 2 Level homes in a Del Webb can harm your resale value. When I have a client who builds a loft home in a 55+ community, I talk about how most retired people sell their 2-story homes because of the stairs.
If you absolutely have to have a 2nd level, understand that it may take longer to sell and you might not recoup your expenses of that 2nd level.
Therefore, purchasing a larger one-level home is better than building a loft. Although it may be more expensive upfront, you will sell quicker with less risk.
---
👎Cons of Living in Del Webb: Florida
No community is perfect. Plus, everything is a give-and-take. These items have come up along my journey of living in Del Webb and with some of my clients.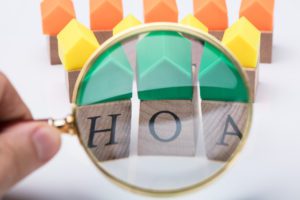 HOA Fees: Homeowners association fees can be slightly higher than in other neighborhoods. Those amenities must be maintained and cared for. That implies additional fees, assessments, or HOA rate increases. Consider how this may impact you if you are on a fixed budget.
Limited Diversity: You will be living among people of similar ages, lifestyles, and interests. While some love it, others miss the interactions of multi-generations. Although residents do have grandchildren visiting, most rules limit their stay length.
Potential for Overcrowding: Even though the clubhouses and amenities seem large, sometimes they cannot handle the crowds. This is especially true for seasonal visits in Florida and popular events. Since the majority of residents do not work, they have the opportunity to participate in more events.
Distance from Family & Friends: I have residents move down to Florida to retire but a few years later move back up north because they missed their grandchildren. If you have young grandchildren and still want to enjoy Florida winters, consider owning a villa or smaller home. Villas are an excellent alternative because they allow you to lock & leave without worrying about a big home.
Florida Disadvantages: I love living in Florida. However, when October rolls around, I am ready for the heat and humidity to be gone! Maybe it is because I am from the Midwest, where the seasons change, and fall is full of nature's beauty. Getting used to storm season was something I had to deal with as well.
---
💡Summary of Del Webb Living
✅Living in a Del Webb, Florida, community has pros and cons. While the resort-style amenities and age-restricted living can offer comfortable and fulfilling retirements, factors such as HOA fees, limited diversity, and potential overcrowding should also be considered.
💰Resale values in Del Webb will depend on location. Since age-restricted neighborhoods are exclusionary and limits the buyer pool. However, being in a popular retirement area such as southwest Florida can increase desirability, and consumers are willing to pay for exclusivity.
📝Ultimately, the decision to move to a Del Webb community in Florida should be based on a thorough assessment of your personal preferences and needs.
🪧See Del Webb Homes for Sale in Southwest FL
⚖️What are the Pros & Cons of Living in a 55+ Community?
I have lived in a 55+ community for almost a decade. The pros: exclusivity, similar age people, social networks, and amenity-rich facilities. Cons: Lack of diversity among age groups, can be crowded at times and HOA dues are typically higher.
💰How is Del Webb's Resale Value?
This is going to depend on location. For instance, the Del Webb in Lakewood Ranch, FL, is highly sought after, and demand is usually higher than supply. Resale can be strong if the Del Webb is in a retirement area. But location, location is always #1.
❓What are the HOA Fees for in a Del Webb?
The HOA fees for Del Webb will typically include the maintenance of the common grounds, the upkeep and insurance for the amenities & sometimes the landscaping of each homesite. Every neighborhood varies, so check the rules and regulations of the HOA.
I have been in real estate sales for over 24 years. I am originally from the Midwest and have lived in beautiful Florida for over a decade. My career sales are over 2,300 homes sold. There aren't too many obstacles I haven't encountered throughout my work history. I provide you with honest advice backed by years of experience and understand that a real estate purchase or sale is your top priority.
Nationally recognized. Licensed FL Real Estate Instructor. Contact me at Sandy@SandyWilliams.com or call 941-564-9491

Summary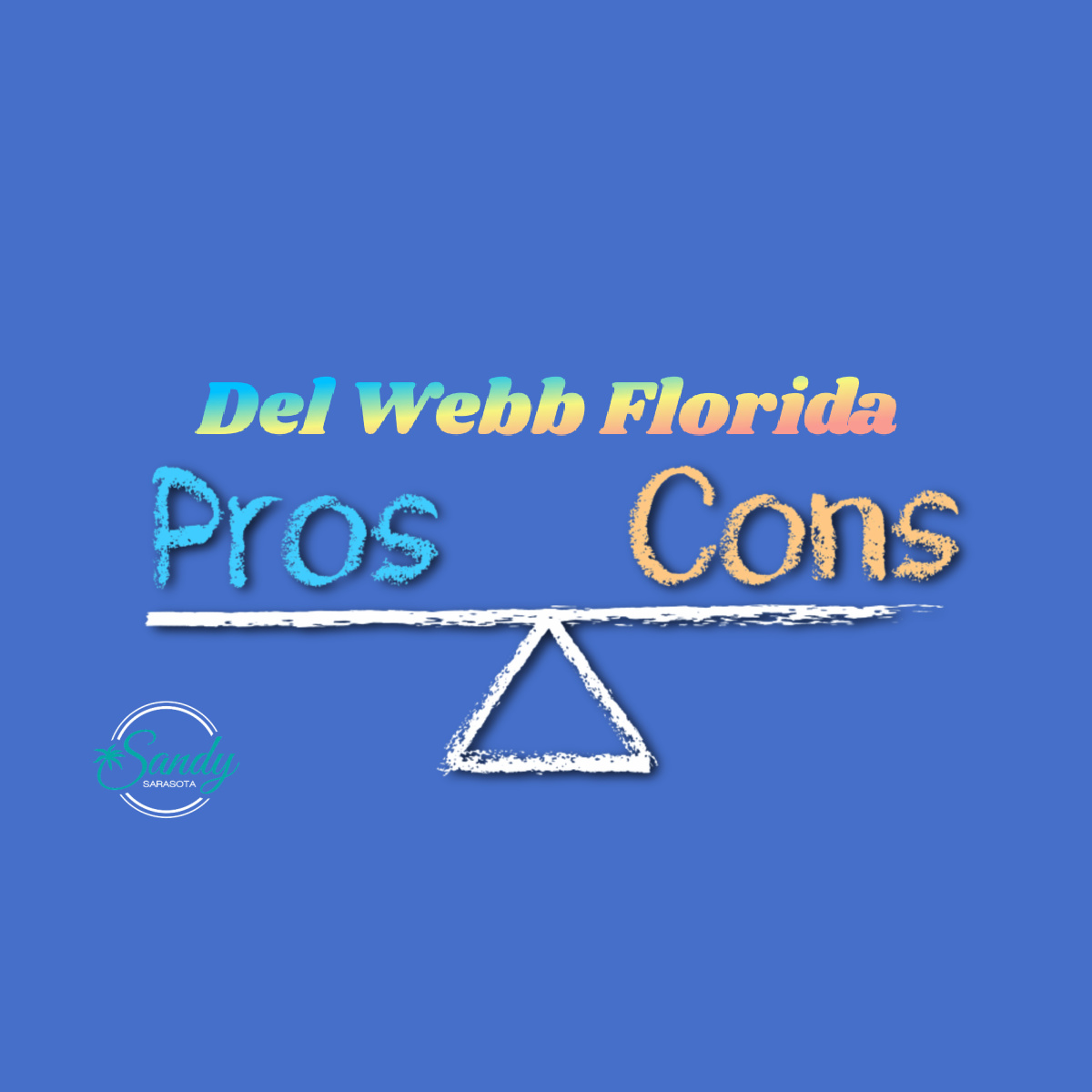 Article Name
Pros and Cons of Living in Del Webb: Florida
Description
Explore the pros and cons of Del Webb communities in Florida.
Author
Publisher Name
Publisher Logo