[su_youtube url="https://youtu.be/fOxsYrAc5TI" width="200″ height="220″ autoplay="yes" title="The Mystique Floor Plan-Del Webb at Lakewood Ranch "]
Del Webb at Lakewood Ranch, Florida (just northwest of Sarasota) is a gated, active adult community geared towards the over 55+ buyer.   This luxury adult only community in Lakewood Ranch, located just off of State Road 70, east of I75, is situated on 640 acres with plans to construct 1220 homes.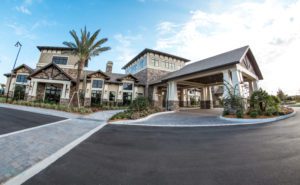 Del Webb is a national brand of Pulte Group Homes and has a reputation for being a leader in building thriving, active adult communities throughout the United States.
See the article: Del Webb vs Cresswind Here
Prices for Del Webb at Lakewood Ranch, Florida begin in the mid $300's to mid $600,000s. There are 12 home designs to choose from with square footage starting at 1,289 SF to over 3,500 SF.
There are a variety of housing options to choose from.  Whether you are looking for an attached villa, a maintenance-free quad, or a large single-family home, you can find it here.
See Lakewood Ranch Homes for Sale Here
You Maybe Interested in the Article: Building a New Construction Home
Living in Del Webb at Lakewood Ranch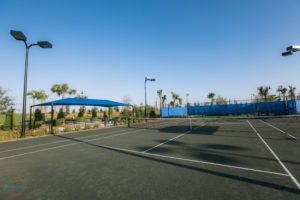 There is a friendly, experienced full-time on-site Lifestyle Director, who organizes social events, day trips, movie nights, and wine tasting. 
How about a game of pickleball or bocce ball?  Maybe kayaking around Robinson Preserve and enjoying our beautiful Florida winter weather is what you are looking for.
You may want to do all three.  That is one of the best reasons to live in Del Webb at Lakewood Ranch, Florida.
See The Article: Secrets Builders Don't Want You to Know
There are daily activities and numerous clubs to belong to and meet your neighbors. Residents here not only enjoy physical activities but there are groups such as pottery and mahjong that meet weekly or monthly.
So, you can be busy as you want to be. This community is golf cart friendly, so it is easy to get around. Plus, during the holiday season, you can join the golf cart holiday parade.
As a resident of Del Webb at Lakewood Ranch, you will not only have amenities and activities within your neighborhood but you will also enjoy the master-planned community of Lakewood Ranch. Award-winning, Lakewood Ranch offers residents specialty shops, fine dining, and a movie theater.
On any weekend evening, just strolling down Lakewood Ranch, you will hear live music, people out enjoying the beautiful Florida evening with an outdoor dinner, or on their way to catch a movie. There is always something going on in Lakewood Ranch.
Not only is Del Webb conveniently located to shopping and dining but it is also in proximity to a large hospital and other medical professional facilities.
Whether you are planning on making Del Webb at Lakewood Ranch your new home or home away from home, you will find plenty of things to do in the area while enjoying the Florida lifestyle with the beaches, shopping, and entertainment.
Amenities at Del Webb Florida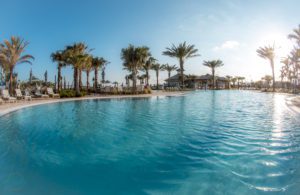 Living at Del Webb is like living at a luxury resort. The pool and patio area welcomes you with the fountains, shaded areas, and a water view. Want something cool to drink while you lounge in the hot tub?  Adjacent to the pool is a full-service restaurant that offers lunch and happy hour. Meet your friends and enjoy watching the birds grab their dinner too.
You Might Like the Article: Sarasota vs Naples
Del Webb's community center is beautifully decorated and has plenty of room to host neighborhood events such as comedy hour or guest speakers. Pop up get-togethers are fun and residents bring a dish, a drink, and socialize.
The amenities include the following:
Clubhouse with Kitchen Facilities, Activity, and Craft Rooms.

Full-Service Restaurant and Outdoor Bar

Heated Resort Style Pool and Spa

State of the Art Gym with Cardio Room

6 Tennis Courts,

4 Bocce Courts 

8 Pickle Ball Courts

Craft Rooms

Walking Trails
Gated Community with Guard at the Main Entrance
If you like golfing, Lakewood Ranch is home to several public as well as private courses. The back entrance to the neighborhood allows access to golf courses and a country club. The ease of just grabbing your clubs and hopping in your golf cart to play a short round is just another reason people choose to live here. 
There is also a polo club, a gun club, and other organized groups to join depending on your interests in Lakewood Ranch.
Del Webb Required Downpayment
How much money or down payment is required at Del Webb?  If you decide to build with Pulte, the requirement is a 20% deposit. This is done in two phases.
When you go to the sales center with your Realtor to secure your homesite, a $10,000 deposit is requested.  That money is applied to your requirement.
Your next step is to schedule your design appointment.  During your design appointment, you will select all your options for your home such as cabinets, countertops, flooring, and even a swimming pool.
Once your selections are calculated and added to the lot price and base price of the home, you will have your final sales price.  It is at the end of that design appointment that the remaining 20% will be collected.
There are a few instances where you may be required to pay additional deposits.  One could be if you choose to select a custom pool.  The process of working with the builder's selected pool company can take longer and therefore you may not have a final sales price until your pool design is completed.
HOA Fees for Del Webb at Lakewood Ranch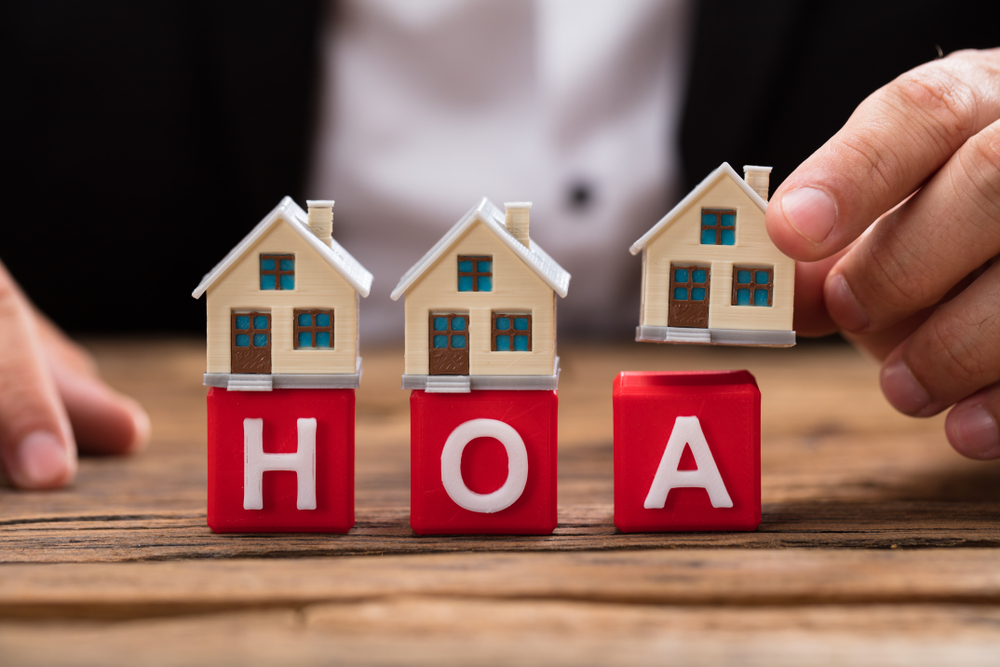 What's included in the Del Webb HOA fees?
The HOA fees at Del Webb include the following items, community amenities, lifestyle director, landscape maintenance of the common grounds as well as each home, irrigation of the common areas, a staffed and gated entrance, professional property management.
You may be interested in the article: Building a New Home
The fees are based on which series of homes you own.  Basically, it comes down to how big of a home you own and the size of your lot.
Below are the HOA fees for Del Webb in Lakewood Ranch.  These HOA dues are paid quarterly.
Garden/Villa: $301.87 per month or $905.61 quarterly
Classic:  $306.87 per month or $920.61 quarterly
Estate:  $311.87 per month or $935.61 quarterly
When you purchase a home in Del Webb, there are two additional fees paid at closing (if you are buying directly from the builder). The first fee is called the Initial Capital Contribution fee, which is currently $500.  The second fee is called the Amenity Fee which supports the clubhouse, pool and other equipment.  The amenity fee is $2,500.  Both fees are collected at the time of closing.
Click Here for Top 4 Things about Del Webb
If you are purchasing a resale in Del Webb, there is only 1 additional fee. That fee is known as the Resale Capital Assessment and it is currently set at $1,000. That fee will be collected at closing.
Restaurant and Beverage Fee:  There is currently a food and beverage fee in Del Webb.
Currently is it $500 per year.  You are basically given a card with that amount added to it.  It allows you to dine at the restaurant for lunch or dinner.  Since I live in Del Webb, I personally enjoy the use of the restaurant.  The food is good and they have a great happy hour.  Right now, that restaurant credit can be applied to alcohol 🍷.  Some communities that have a fee for the restaurant do not allow the credit towards alcohol.
The Del Webb restaurant offers NFL specials and pool service.  Happy hours are available every day as well.  They also offer specials daily and takeout.  The restaurant is situated on a large pond and has a nice size outdoor dining area.  Most of the time, there is a nice breeze on the deck so dining even on a summer evening is not so hot.
Del Webb has quarterly HOA fees.  Those fees depend on the site of home site you own.  In addition to the quarterly fees, there is a yearly fee for the restaurant that all households must purchase.
Initially, when the restaurant opened around 2019, the fee was $300 a year.  In 2022, the fee has risen to $500 per year.
Del Webb: Proximity to Airports
Living close to Interstate 75 affords the opportunity for access to major airports within the community.
The following are driving times from Lakewood Ranch to the various airports.  Uber and Lyft service the area of Del Webb and allows for an easy commute when someone else drives! 
The Sarasota airport (SRQ) is adding daily flights during the winter season to places like Long Island and other locations along the eastern seaboard. You can check online for flights and other information below.
Arts and Entertainment Nearby Del Webb
 Art and culture are vital to a community. You will find that the Sarasota and Lakewood Ranch area offers a variety of art museums, theatres, and music venues. Spend an afternoon at the Ringling estate, walk through the beautiful bayfront gardens and enjoy afternoon tea at the Museum Cafe.
See the Article: 26 Things to Do in Sarasota
The Village of the Arts in Bradenton has a monthly art walk that allows visitors to mingle with the local artists who work and live in the community. This event takes place on the first Friday evening and Saturday afternoon of every month.  In the village, you will find specialty shops, healing arts, and live music. The Village also has great restaurants that are chef-owned.
If you enjoy live music, check out the Bradenton Blues Festival in early December. This Blues Festival has grown into a nationally recognized event that draws music lovers from all over the world.
Below are just a sample of museums and theatres around the Del Webb area.
Health Care Facilities Close to Del Webb
Del Webb is located in the town of Lakewood Ranch, just off Interstate 75.   Within the town of Lakewood Ranch is the Lakewood Ranch Medical Center that is not only a 120-bed hospital with emergency services, but is also staffed with over 400 physicians. In addition, the medical center offers outpatient services including women's and children's center.
In the Sarasota and Bradenton area, you will find major hospitals as wells as rehabilitation facilities.
Shopping Nearby Del Webb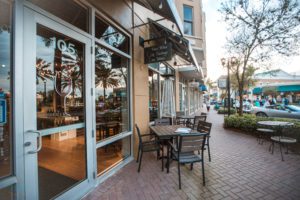 The Sarasota and Bradenton area is growing quickly and it is nice to see new and unique shops springing up in downtown Lakewood Ranch as well as around the University Town Center area. If you are looking to furnish your new home, you will find national furniture stores as well as locally owned businesses too. In downtown Sarasota, you will find a wonderful ped
The Mall at University Town Center:

This mall is home to stores such as Macy's, Tommy Bahama, Saks Fifth Avenue and more. Dine at Capital Grille or the Cheesecake Factory. The mall is a short ride from Del Webb.

Shoppes at University Town Center

: The shoppes are home to retailers like Pier One, Marshalls, Home Goods, Total Wine and Nordstrom's Rack.  You will also find great restaurants like Bonefish Grill, and Lee Roy Selmon's (BBQ). 
Downtown Lakewood Ranch: 

Downtown Lakewood Ranch is just a mile from Del Webb. In downtown Lakewood Ranch, you will find a cinema, several restaurants with outdoor dining and a bicycle store too. Downtown Lakewood Ranch also hosts many community events throughout the year, such as Music on Main, nature walks and even 5K runs. 
Whether you are planning on making Del Webb at Lakewood Ranch your new home or home away from home, you will find plenty of things to do in the area while enjoying the Florida lifestyle with the beaches, shopping, and entertainment.
For More Information About Del Webb
Sandy Williams is an Associate Broker with EXP Realty and Lives in Del Webb at Lakewood Ranch.  Sandy is originally from Indiana but has been a Florida resident for over 12 years. Sandy and her team are real estate experts in the areas of Lakewood Ranch, Bradenton, Sarasota, and Anna Maria Island.
In the past year, Sandy has helped over 19 homebuyers build in Del Webb at Lakewood Ranch.
For more community information or home prices, contact Sandy at Sandy@SandyWilliams.com or call +1 (941) 564-9491. Sandy has been assisting buyers and sellers with their real estate needs for over 21 years
Search Homes for Sale in Del Webb
Summary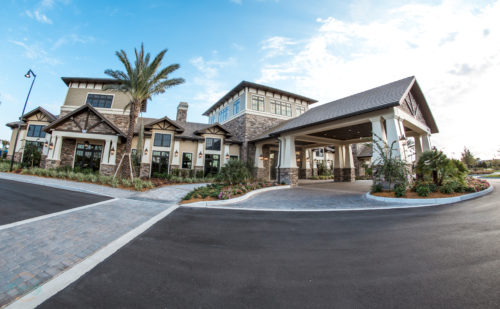 Article Name
Del Webb at Lakewood Ranch
Description
See the 55+ community, Del Webb, at Lakewood Ranch, Florida. Learn about this gated, active adult community here. See videos of newly designed single-family homes. Get detailed HOA fees & more.
Author
Publisher Name
Publisher Logo