Choosing a lot for your new home in Florida may actually be more important than what you put inside of it.  If you are building a new home, in Florida, there are a few things you will want to consider before you make your lot selection.
Location, location, location.  It is still true today in real estate as it was decades ago.  Picking your lot, and not choosing wisely could actually cost you money when you go to sell your home.  Even if this is your forever home, a poor lot choice can negatively impact your enjoyment of your new home.
You May Be Interested in the Article: New Construction, Do I Need a Realtor?
Buying a brand new home and looking at empty lots with sometimes no streets can be a little daunting.  It can be hard to imagine how all the homes will be situated and where your neighbor's back yard aligns with yours.
The builder's salesperson is there to sell lots, and sometimes make deals on the lots that are NOT selling.  There is a reason why some lots in new communities sit until the end.  Just because it is cheap, doesn't mean it is a good deal.
I always knew that the homesite you choose can increase your resale value.  However, recently I was totally convinced that nothing fixes a bad location but money.  That is the money you will have to take off the price of your home to get another buyer to accept the location.
Before I sold real estate, I worked as a City Planner.  One of my jobs included subdivision platting.  So, my understanding of neighborhood development is extensive.
Moreover, 24 years of selling real estate have provided me a database of what buyers do and do not like.  Feedback, good or bad can guide you into choosing the perfect lot for your new home in Florida.
Choosing Your Lot & Road Noise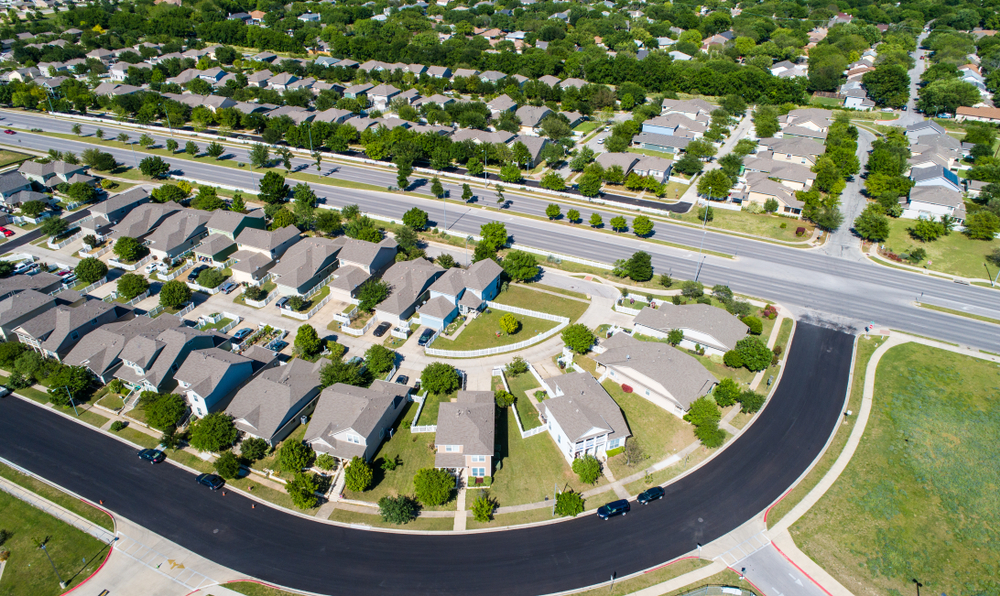 Visit the potential homesites during all times of the day.  If the neighborhood is located nearby a highway or busy road, visit that homesite during peak traffic times and listen. 
After helping homebuyers build their homes, I have learned that many do not even consider the location of their lot and whether traffic noise may have an impact.
If you live in Florida, chances are during our cooler months, you will want to sit outside and enjoy a cool morning or catch the sunset in the evening.  Or perhaps, sleep with the window open in January.
The worst experience could be dealing with heavy road noise. 
So, stop and listen before you commit to choosing your lot.
I recently helped a seller move from their 1.5-year-old home.  When they built the home, they didn't take into consideration the proximity of a major state road to their lot choice. They were from an urban environment so noise to them was just part of their daily life.
When I listed their home for sale, I had concerns that road noise may play a part in would-be buyer's objections. But a wait and see approach was the only action we could take.
After all, they had a wonderful home complete with a serene water view.  However, the surface of a body of water can amplify noise.  And in this situation, it did just that!
Since this lot was on the perimeter of the neighborhood, traffic was an issue.  Inside, the home was absolutely beautiful.  But buyers just could not get past the noise of a freeway right outside their back door.
Unfortunately, the seller had to take less money as a result of the road noise.  When they chose that lot, initially, the noise didn't seem like a big issue.  But to the 10 buyers that looked at the home, it was a huge deal.
If I could have picked up that house and placed it on another lot in the same community, it would have sold for much more money.
Corner Lots in a Neighborhood
Development Standards
Did you know that if you buy a corner lot, you have two front yards?  The front of your house faces one street.  The side of your home is adjacent to another street. 
Having two front yards limits your setbacks for fences, screen enclosures, and more.  Meaning most of the time, a fence cannot protrude or go in front of the side of your home.  It must be in alignment with your home.
You Might Want to Know: What Are Buyer's Closing Costs in Florida
This may reduce your useable yard space.  Although your yard may look larger, what you can actually do with it may be limited due to the setback requirements.
Maintenance of Additional Landscaping
Landscape and maintenance of corner lots.  In some communities, owners of corner lots may be required to maintain the added landscaping the builder planted as a buffer to the street. Landscaping, especially in Florida grows very quickly and requires frequent cuttings, etc.   This could mean unforeseen expenses, especially if a large tree needs replaced.
Corner Lots & the Reduction of Privacy
Corner lots could also reduce your privacy and expose you to more traffic.  If any of your bedrooms are adjacent to a street, not only will you have traffic noise but light pollution coming from headlights and streetlights.
I recently listed and sold a home that was located in a newer development with a corner lot.  We had over 19 showings on that home.  Enough to get a common thread of feedback regarding the fact buyers didn't want a corner lot.
Lots & Busy Streets-Inside the Neighborhood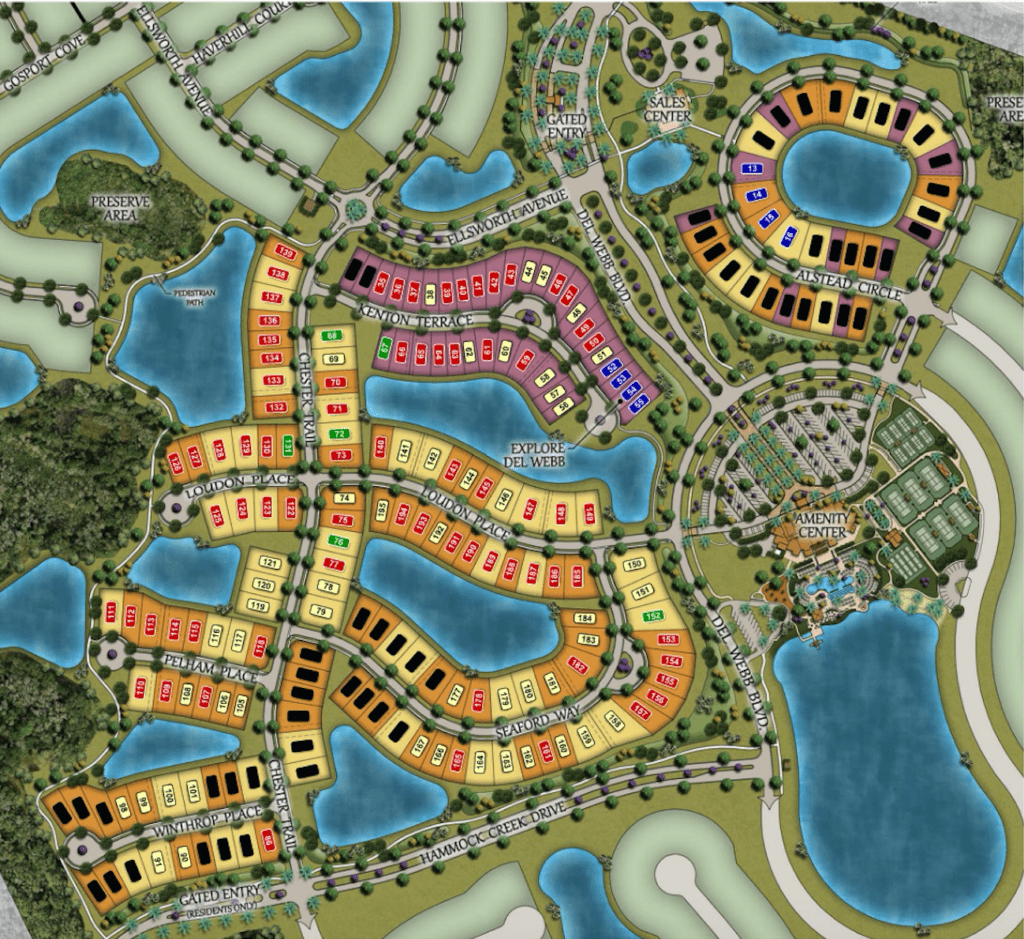 When you select your lot in a neighborhood take a look at the traffic pattern of the street.  If you are looking at a street that goes directly through the neighborhood chances are, cars will be driving on it all day long in and out of the community.
This type of street is called through street.  Why?  Because a through street is designed to make it easier for traffic to flow through it. Through streets are typically long and cars usually have a tendency to drive faster on them.  Unless the neighborhood has traffic humps, these streets are ones to avoid.
In addition, through streets can be a hazard to pets and small children.  If you are looking at a new construction neighborhood, your real estate agent should ask the builder to provide a complete neighborhood map with the proposed street extensions.
See the Article: Building a New Home? Secrets Builders Don't Want You to Know
New Homesites & Paper Streets
What is a paper street?  Well, it is a street that is intended for future development.  It is on paper but on yet constructed.  If you are considering building in a newer area that has undeveloped land around you, it is in your best interest to look into future plans with the city or county.
Paper streets can impact not only your lot but an entire development depending on the road classification.  If that street is designed to alleviate future traffic, then knowing what is planned can save you money and headache.
I live in an area called Lakewood Ranch in Florida.  Right now, it is the fastest-growing planned community in the US.  This area was comprised of cattle ranches, orange groves, and other agriculture use.
Although Lakewood Ranch is a planned community that has been well thought out, it does have roads that must border future neighborhoods to move traffic.   As the area grows the need for those additional roads will increase.  As a result, those paper streets will be developed.
If your house backs up to a paper street, that once peaceful green space could be a future 4 lane road equipped with street lights and traffic.
House Placement on the Lot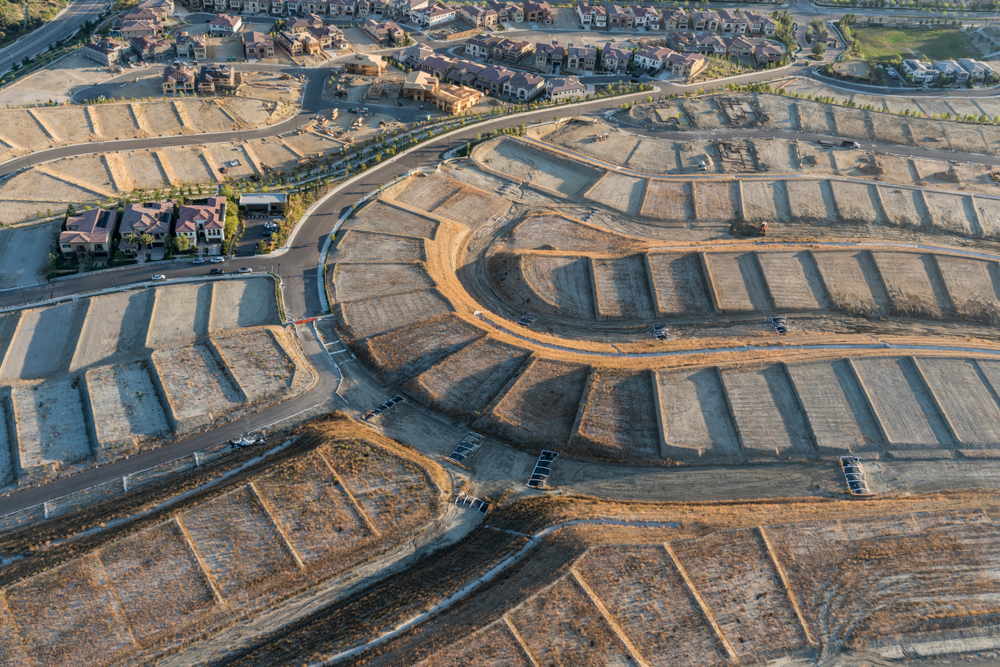 Actually visualizing the placement of your home on a vacant lot is not the easiest thing to imagine, but it is an exercise that you definitely should do. 
Although the lot you are considering may look like it has enough privacy, it can fool you.
Some builders will angle the homes on the lots to try and either maximize the allocation of lots or try to provide additional privacy.  If the back of your future home has an extended patio or pool, take into consideration the placement of your neighbor's home.
Privacy may not only be about the placement of your home on the parcel but how your neighbor's home is situated adjacent to yours.
Don't assume that your neighbor will never use their back yard or put in a pool at a later date.  As long as the changes are in compliance with your neighborhood's restrictions, things can change and they do.  So, think long term.
I have a friend that owns a newer home and decided to put a pool in their back yard two years after they owned their home.  Their neighbor's house was angled as such that before the pool, the neighbor's house had complete privacy.  Both homes had a wonderful water view and were private.
However, as soon as that pool was constructed, the neighbor's view changed.  The once, pretty water view now includes looking at pool equipment and a screened cage. 
The large pool enclosure now obstructs the water view for the neighbor.  Everything was done with the approval of the neighborhood. 
But, boy did things change for the neighbor, and not in a good way!
That visual change not only impacts the neighbor's enjoyment but will more than likely have a financial consequence as well.
Final Tips for Choosing Your Lot
Walk your proposed homesite(s).  When I work with a buyer who is building a new home, I encourage all of us to walk the different homesites with the builder's salesperson.  Not only do I ask about my client's house, but what model of home is proposed for next door and how that house will be situated on the lot.
I highly recommend hiring a local real estate agent that lives nearby your proposed neighborhood.  They will be a wealth of knowledge not only for the building process but what proposed uses are going around you. 
If they are actively selling, they know from past experience the best lots for new construction.  Plus, just having that extra person will bring up ideas or questions that perhaps you never thought about. 
Most builders pay the real estate agent and it will not cost you any extra to have them on your side.
*What are the Top 3 Lots Not to Choose for New Construction?
1. Homesites that back up to roads or close to major roads. The culprit is noise. Any new homesite that has to deal with road noise will be less desirable on a resale.
2. Main Roads in the subdivision. Traffic that constantly passes by your home en route to the entrance/exit or clubhouse are ones to avoid.
3. Corner Lots. The majority of corner lots lack privacy unless adequately landscaped.
*What are Lot Premiums?
A lot premium is a price the builder charges for a homesite that is either on water, larger or on a cul-de-sac. These lots are usually the most sought out and therefore in demand.
*What is the Best Lot in a Subdivision?
With your budget in mind, the best lot in the subdivision is usually one that has adequate privacy, a nice view, limited noise and not on a busy street.
I have been in real estate sales for over 24 years. I am originally from the Midwest and have lived in beautiful Florida for over a decade. My career sales are over 2,300 homes sold. There aren't too many obstacles I haven't encountered throughout my work history. I provide you with honest advice backed by years of experience and understand that a real estate purchase or sale is your top priority.
Nationally recognized. Licensed FL Real Estate Instructor. Contact me at Sandy@SandyWilliams.com or call 941-564-9491