🎥See Video Del Webb VS Cresswind
Del Webb vs Cresswind at Lakewood Ranch. Is one community actually better the the other?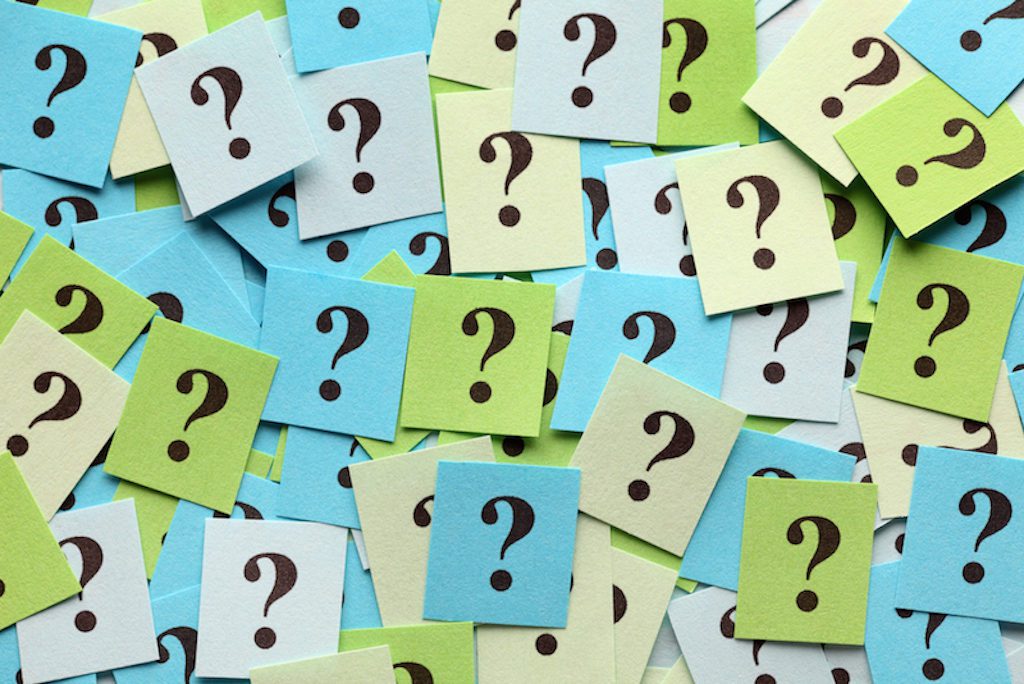 So many of my clients ask me, what is the difference between Del Webb and Cresswind in Lakewood Ranch?
Since I have lived in Del Webb and currently reside in Cresswind, I can answer that question not from a Realtor's standpoint, but an actual consumer's.
You Might Be Interested: New Construction, Am I losing $$?
I decided to write this article Del Webb Vs Cresswind to highlight the differences as a guide for you to explore which community may be the best fit for you.
First, I lived in Del Webb at Lakewood Ranch for over 3 ½ years.
My husband and I built a Martin Ray floor plan in the first phase of that development.
When Covid hit and the country went on lockdown, my husband cut out 100% of business travel and began to work full-time from home.
So, our 1950 square foot home became 2 private work from home offices and left zero room for guests.
After several months of weighing the pro & cons we reached the decision to move from Del Webb and build a new home in Cresswind.
Honestly, it wasn't an easy choice.
I still enjoy Del Webb. I have made many friends in that neighborhood.
Although I no longer live there, I still see them on a regular basis.
Plus, I am still actively selling in Del Webb. However, most of Del Webb moving forward will be resale homes rather than new construction.
So, what is the difference between Del Webb and Cresswind at Lakewood Ranch?
Let's take a look.
---
⚜️Similarities in Del Webb and Cresswind
Before we talk about the differences between these two communities, let's look at what is the same.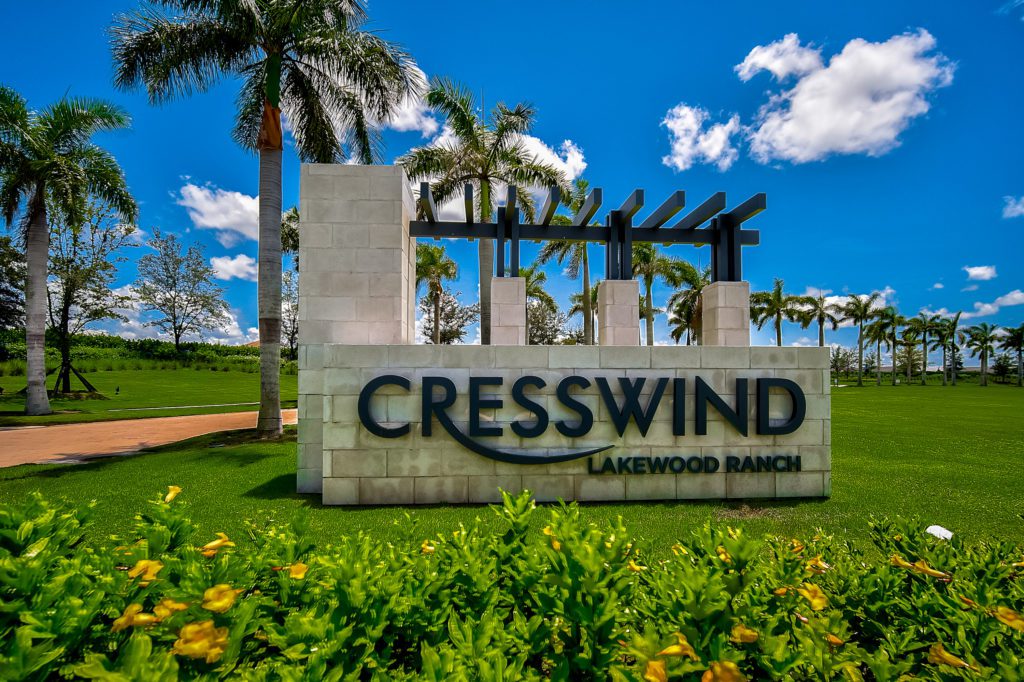 Del Webb and Cresswind are both 55+ communities located in Lakewood Ranch.
Both neighborhoods are gated. Each have a large clubhouse, a gym, organized aerobic classes and a full-time activities director.
Both builders Pulte and Kolter and been successfully building active adult communities throughout the United States.
Both neighborhoods have dog parks.
Each community has social clubs, organized groups for various interests, and physical activities.
The communities are approximately 3 miles from each other. Both are in the northeast section of Lakewood Ranch.
Both are maintenance-free, meaning the yards, plantings, and overall landscaping is done for you and is included in your HOA fees.
Since they are designated over 55, active adult communities in Lakewood Ranch have the same rules (federal rules) regarding age regulations and how long someone under the age of 18 can stay.
---
🧭Community Size: Del Webb vs Cresswind Lakewood Ranch
Del Webb: Community Size
How big is Del Webb at Lakewood Ranch? When Del Webb is completed, it will be comprised of roughly 1260 home sites.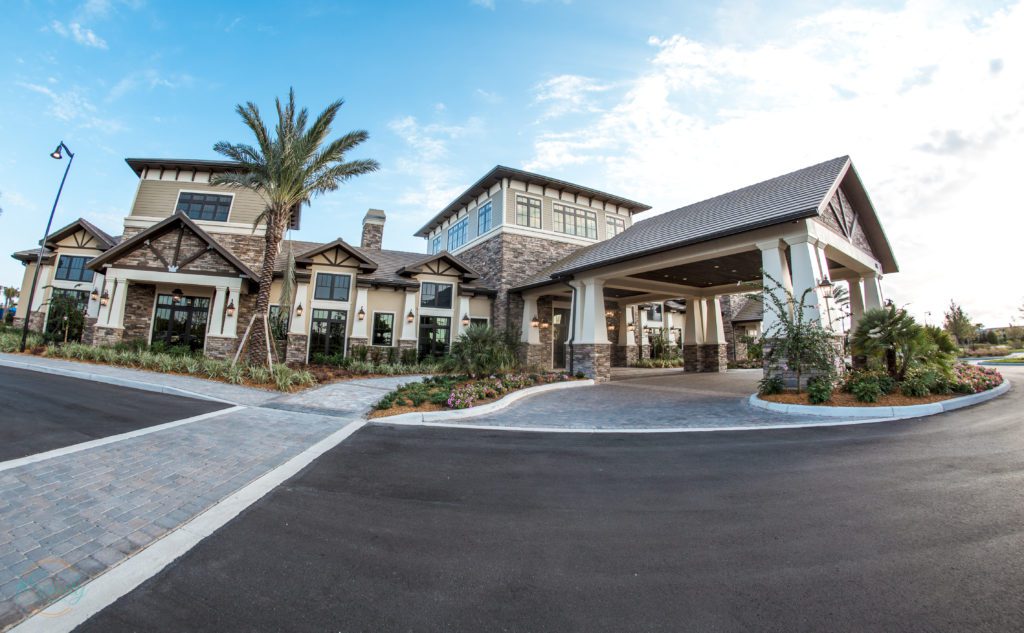 Pulte Homes is the builder for this over 55 community in Lakewood Ranch.
If you are not familiar with the builder, Pulte is a large tract builder with numerous subsidiaries (Divosta, KBHomes).
There are 4 series of homes sizes to choose from.
4 Attached Dwellings: Quads
Single Family Homes from 1600 sq.ft to 2000 sq ft (called the Distinctive Series)
Single Family Homes from 2200 sq. ft to 2900 sq ft (called the Echelon Series)
The community is designed and grouped by size of the homesites.
For instance, the 4 attached homes (quads) will not be located next to a 2500 square foot home.
Cresswind: Community Size
Cresswind at Lakewood Ranch is coming in at roughly 650 home sites.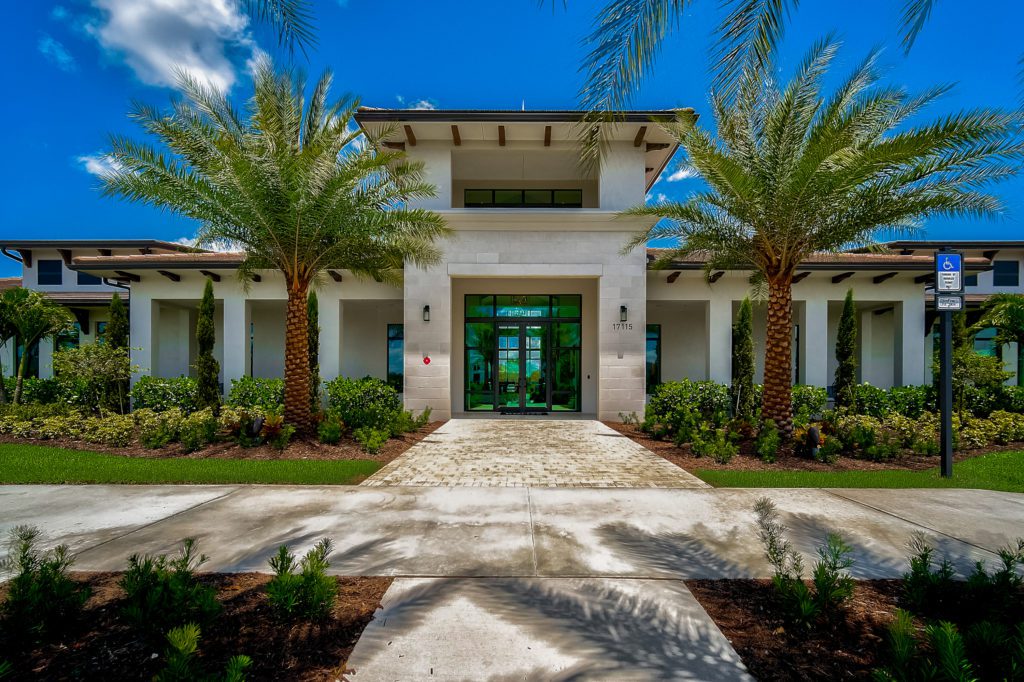 So, roughly have the size of Del Webb.
The builder for this neighborhood is Kolter Homes.
Kolter Homes is a mid-size builder with its headquarters on the east coast of Florida.
In Cresswind, you will find 3 series of all free-standing, single-family homes with a minimum square footage of 1524.
Key Collection: 1524 sq. ft – 1856 sq. ft
Island Collection: 1827 sq. ft – 2318 sq. ft
Coastal Collection: 2384+
There are no twin/paired villas or quad buildings.
Like Del Webb, this 55+ community in Lakewood Ranch is designed and grouped by the size of the lots.
---
🏡Community Design: Del Webb vs Cresswind
Walking Trails & Landscaping
Because Del Webb is larger than Cresswind, it has more sidewalks and walking trails around ponds, etc. than Cresswind.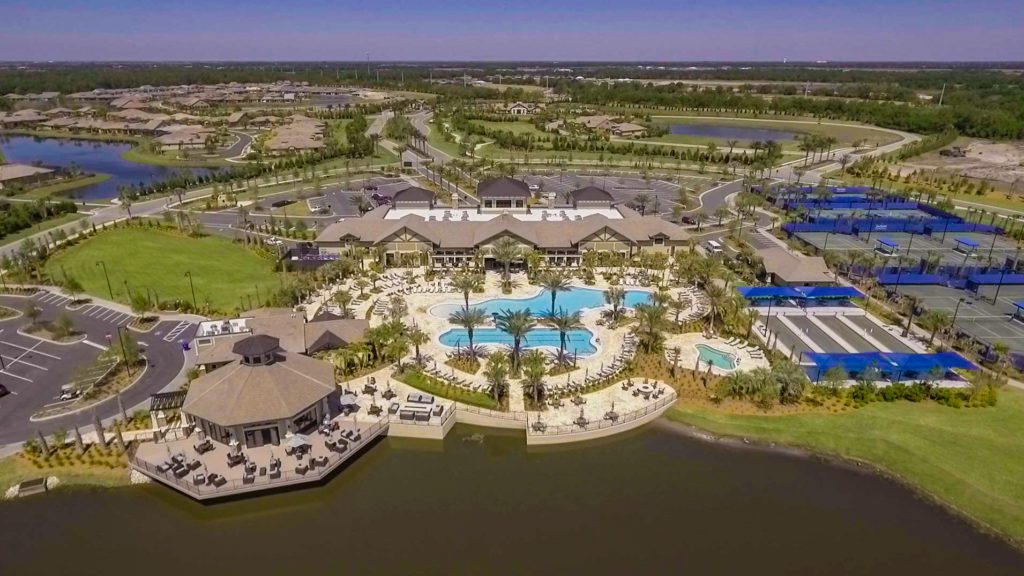 Just by observation, Del Webb's lush green space is abundant because there is more overall land in Del Webb.
The common areas are beautifully landscaped.
However, that green space must be maintained and with that comes the cost.
Living in the tropics means landscaping grows quickly and it is an on-going task.
Cresswind has an impressive, long, winding palm tree entrance. Inside you will find sidewalks and a shaded walking trail around the largest main pond.
Each section is Cresswind forms a loop with tree-lined streets. It is not as impressive as the common areas of Del Webb.
But given the fact Cresswind is only a two years old, the landscaping has not matured yet.
Overall, Del Webb's interior has better landscaping than Cresswind. Due to the size of the community, Del Webb just has more green space than the smaller Cresswind.
---
🏘Noise and Location: Del Webb vs Cresswind
Location, location, location…isn't that one of the critical ingredients for the price of a property? Having quiet enjoyment of one's property is a land use right. When you are spending time taking in the Florida sunshine on your lanai or by your pool the last thing you want to hear is loud traffic.
If traffic noise does bother you then read on it can be a major issue in one of these communities.
📍Del Webb Location Lakewood Ranch
Although Del Webb and Cresswind are just a few miles apart, they definitely have a different location and feel.
Del Webb has three roads that are adjacent to the community. Two out of the three roads are considered residential use roads with a speed limit of 35 MPH.
However, the third road is State Road 70, which is the main entrance to Del Webb.
State Road 70 is a main corridor that connects the east coast of Florida to the Westcoast of Florida.
Therefore, the impact of traffic is significant. There is a considerable amount of heavy trucks, such as dump trucks and semi-trucks hauling heavy equipment along this stretch of road.
Speed can also be an issue on this road. The state has lowered the speed limit and has installed a traffic light about 3 miles away from the entrance of Del Webb.
As a result, traffic has slowed somewhat but the noise is still there.
If you are noise-sensitive, location inside Del Webb is paramount.
Also, resale of homes nearby State Road 70 tend to stay on the market longer and sell for less due to the noise.
Can you find a great location inside Del Webb and mitigate road noise?
Yes, you can. But make sure you check out the community on a weekday at rush hour.
The best route in order to avoid travel on State Rd 70 is to utilize the back entrance and drive on Masters.
🧭Cresswind Location at Lakewood Ranch
Cresswind is located approximately 2 miles north of State Road 70 so road noise isn't an issue.
Access to the main entrance is off of Ulhein Road which is a designated 45 MPH residential road.
The only heavy trucks will be servicing the construction of the nearby communities.
Thru traffic of heavy vehicles is not allowed. As a result, the noise is minimal.
There are also 2 residential roads that will allow you to travel without driving on State Rd 70.
Local services such as the grocery store, gas stations, restaurants are closer to Cresswind than Del Webb.
To summarize: If noise is an issue be mindful of your location in Del Webb.
Cresswind has easy access to the new library and other services such as the post office and grocery stores.
---
🏓Neighborhood Amenities Del Webb vs Cresswind
Which neighborhood has the best amenities?
It depends on what your interests are. I have many clients that really don't care about social groups but want to play on a pickleball league.
If you are not going to use it, do you really want to pay for it?
Amenities for Del Webb at Lakewood Ranch
Del Webb has a large clubhouse. Inside you will find a billiards room, an arts & crafts room, fitness center, kitchen and large dining area(s).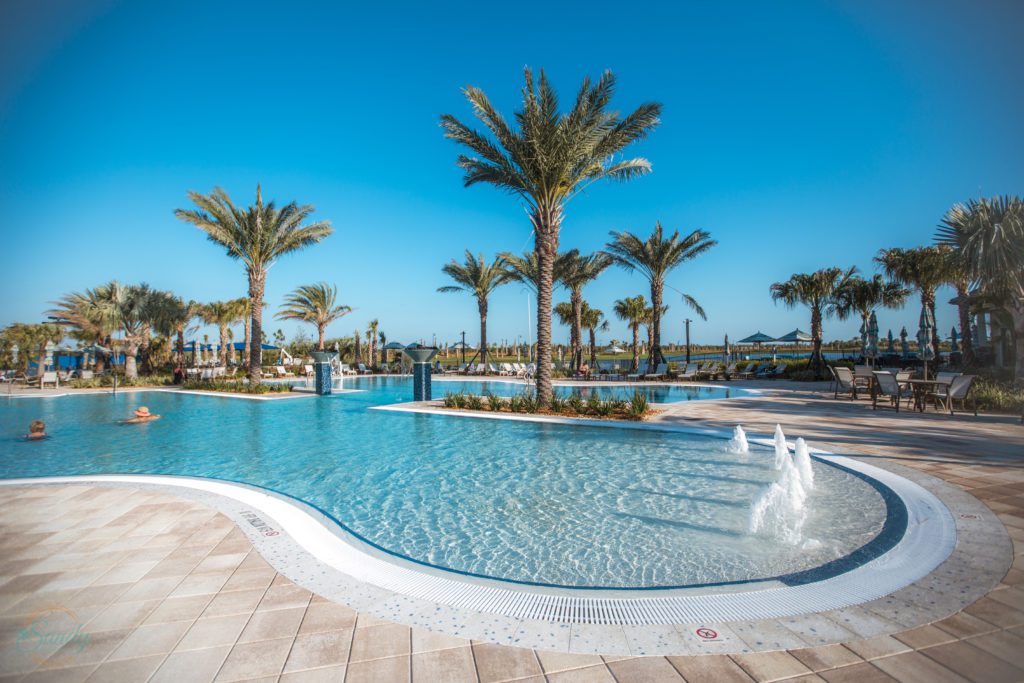 There are various activities scheduled throughout the month. Whether you are looking for kayaking, art or just a friendly game of mahjong, you will find it.
Outside is a large, heated pool with an area designated for lap swimming. The hot tub is separate and is large enough for at least 10 people.
Pickleball & Tennis Courts-Del Webb Lakewood Ranch
How many pickleball courts does Del Webb have at Lakewood Ranch? That is a question that I get asked a lot by clients who are considering relocating to Del Webb.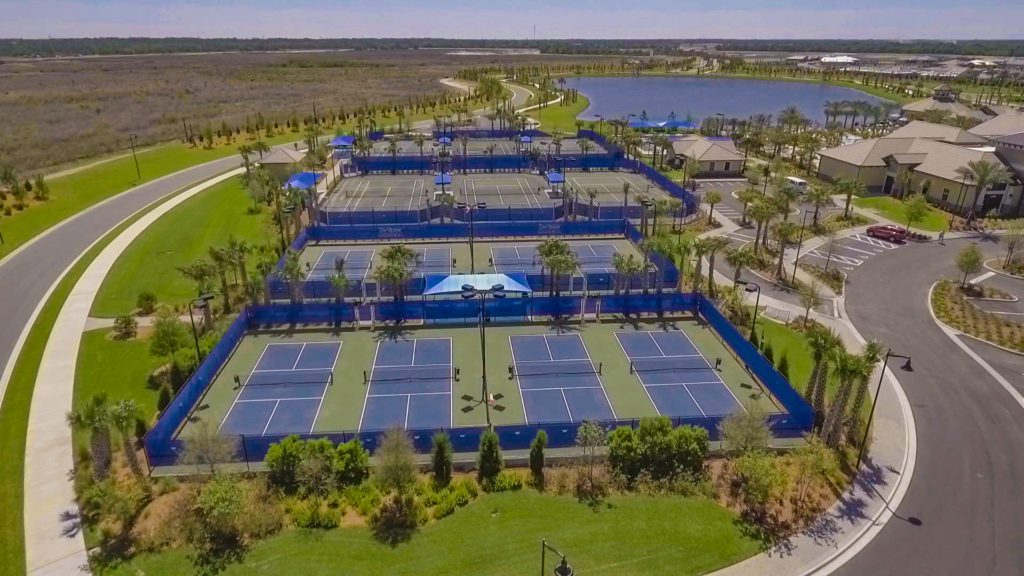 Del Webb has 8 lighted pickleball courts. The neighborhood is active with various leagues depending on your skill level.
They are also involved with playing surrounding Lakewood Ranch communities throughout the year.
However, you will find more activity during the winter months.
Tennis courts: Del Webb at Lakewood Ranch has 6 Har Tru lighted tennis courts. There are organized leagues and a tennis pro.
Del Webb is active with promoting mixers for the residents and encourage learning at all levels.
Since this is a larger community, there is no walk on play for either tennis or pickleball.
You must reserve a court electronically.
The Restaurant at Del Webb
Del Webb has a restaurant with a liquor license. The restaurant is located on a large pond area and has outdoor dining as well as indoor.
Many weekends you will find residents enjoying live music and a cool drink on the outdoor patio. Weekly specials include Ladies night every Wednesday with ½ price bottles of wine.
If you live in Del Webb, you must pay $500 minimum food & beverage fee yearly for this restaurant.
Amenities at Cresswind Lakewood Ranch
Cresswind's clubhouse is smaller than Del Webb's.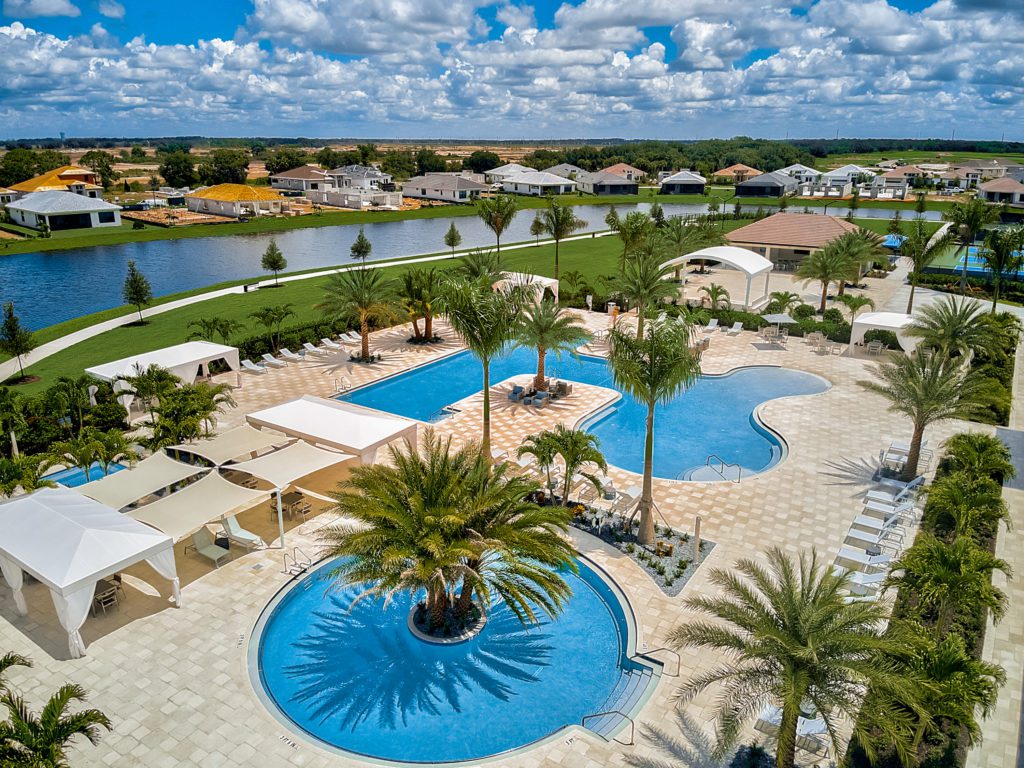 However, since the community almost half the size of Del Webb, it is more than sufficient for the residents.
Cresswind's clubhouse has a gym, a meeting room, an art room-with a kiln as well as a billiards area. There is also a kitchen area as well as a large ballroom area.
Since this community is only 1/3rd built out, residents are just now starting up groups.
At this time, there is an active art group, various card games, book clubs and mahjong.
Outside there is a large pool deck with a heated pool, an Olympic size swim lane area and a separate hot tub.
There is also a large heated resistance pool.
Pickleball & Tennis Courts-Cresswind Lakewood Ranch
Cresswind has 8 lighted Pickeball courts. There is also an organized pickleball league.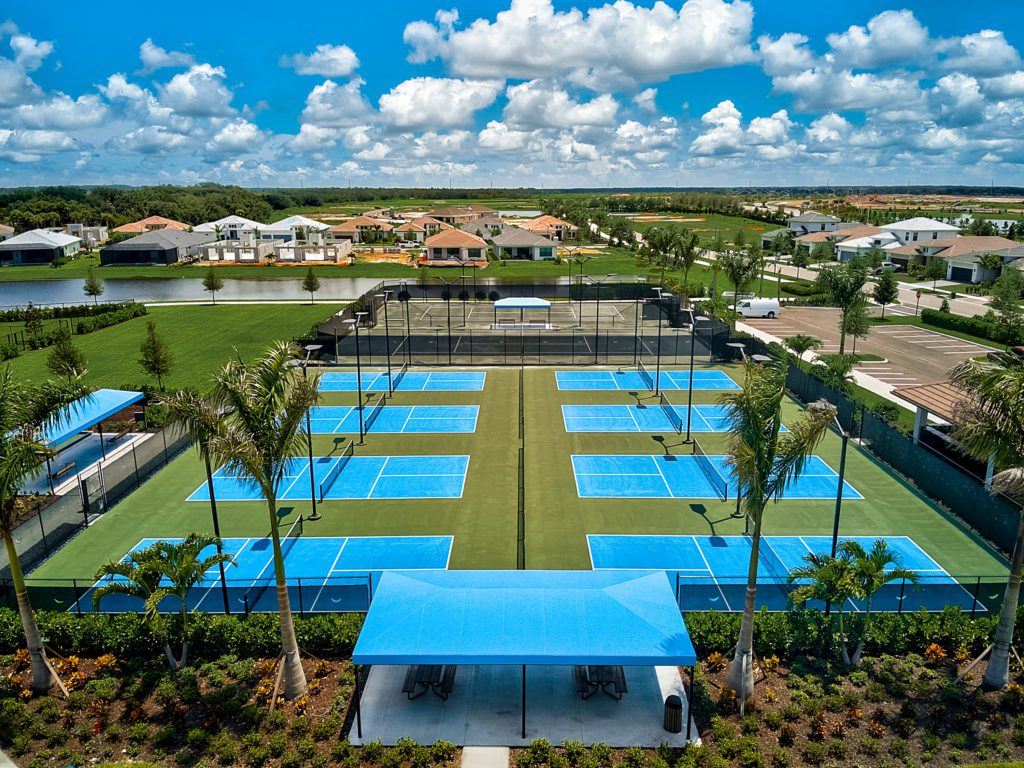 Occasionally, this group will bring a professional pickblall player in to provide coaching and/or lessons.
Tennis Courts: Cresswind has two lighted Har Tru tennis courts.
There is additional room to build two more, if the demand requires it.
No reservations required.
Currently, you can walk on a court and play. However, this may change as the neighborhood matures.
Cresswind No Restaurant but Food Trucks
Cresswind does not have a restaurant.
However, just outside the pool area, you will find a stage, and outdoor bar area and several food truck pads.
The activities director books live bands, and brings in various food trucks.
The popularity of food trucks allows for a variety without being committed to funding a permanent restaurant.
Recap of neighborhood amenities. Both communities have state of the art facilities. The main difference is that Del Webb has a restaurant that requires each resident to pay a food minimum every year.
So, there is an additional financial obligation in Del Webb that you do not have in Cresswind.
However, if having the convenience of a full service restaurant inside the community is important, then paying the food and beverage fees is OK.
The pickelball courts in Del Webb may be full on more occasions than Cresswind.
Given the size of the Del Webb, 8 courts are not a lot given the popularity of the game.
Cresswind has more pickleball for the size of the community than Del Webb.
---
💲HOA Fees:What's Included for Del Webb & Cresswind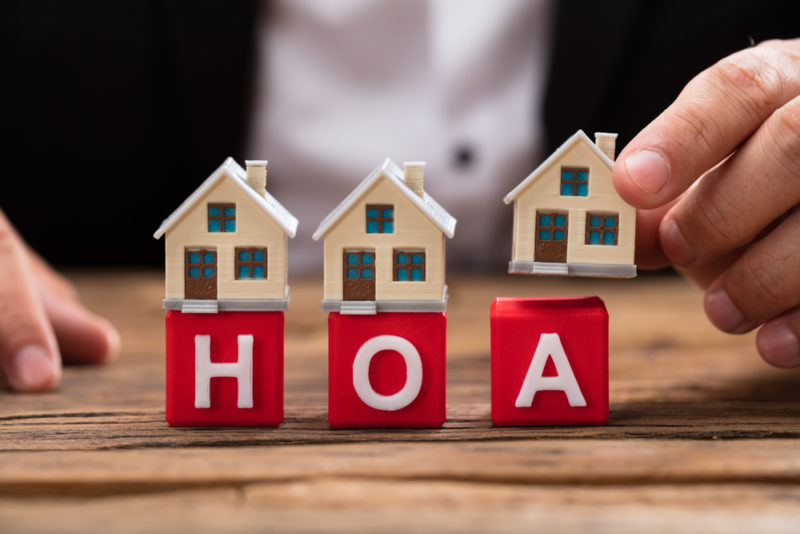 The homeowner's association fees are based services provided such as maintenance of the overall grounds, salaries of the staff, as well as the amenities provided.
Both communities are maintenance-free and will mow and maintain your yard as well as trees and bushes.
Del Webb LWR HOA
Del Webb's HOA fees are broken down based on the series of home site you own. The average fee for Del Webb is $330 per month.
Your HOA fees in Del Webb are based on the lot size you own. The smaller the lot, the less the fees.
You can get the exact HOA fees for Del Webb Here
However, the food and beverage fee for Del Webb is the same ($500) regardless of the size homesite.
Cresswind LWR HOA
Cresswind's HOA fees are the same no matter the size of home site you own.
The fee is $320 per month
There is not a drastic difference in HOA fees from Creswind to Del Webb.
*What is the main difference between the two communities regarding HOA fees?
Cresswind's HOA fees include Cable and High Speed Internet
Del Webb has an additional fee for the restaurant
---
👷‍♀️New Construction VS Resale
Del Webb New Construction
This Del Webb community is nearing completion.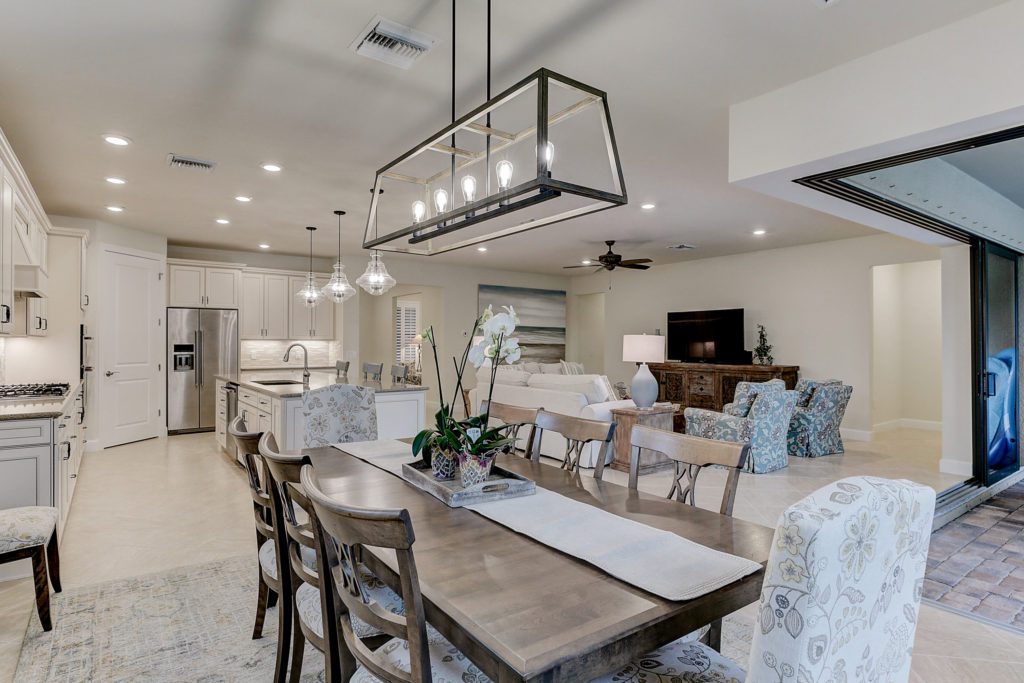 Because of that, your chances of being able to build your own home is slim.
Although building your home can be fun it is stressful and can be more expensive than buying a resale home.
For instance, if you purchase direct from the builder, you will be paying all the builder's closing fees in addition to the extra amount for capital contribution.
Plus, don't forget window treatments, light fixtures and everything that it takes to prep a new home to live in.
However, one downside to buying a resale home is that you must compromise on what homes are available as well as the design selections.
So, there will be some trade-offs.
But, in approximately 30+ days, you will be able to move in and not have to wait for the builder.
Overall, Del Webb is a resale community.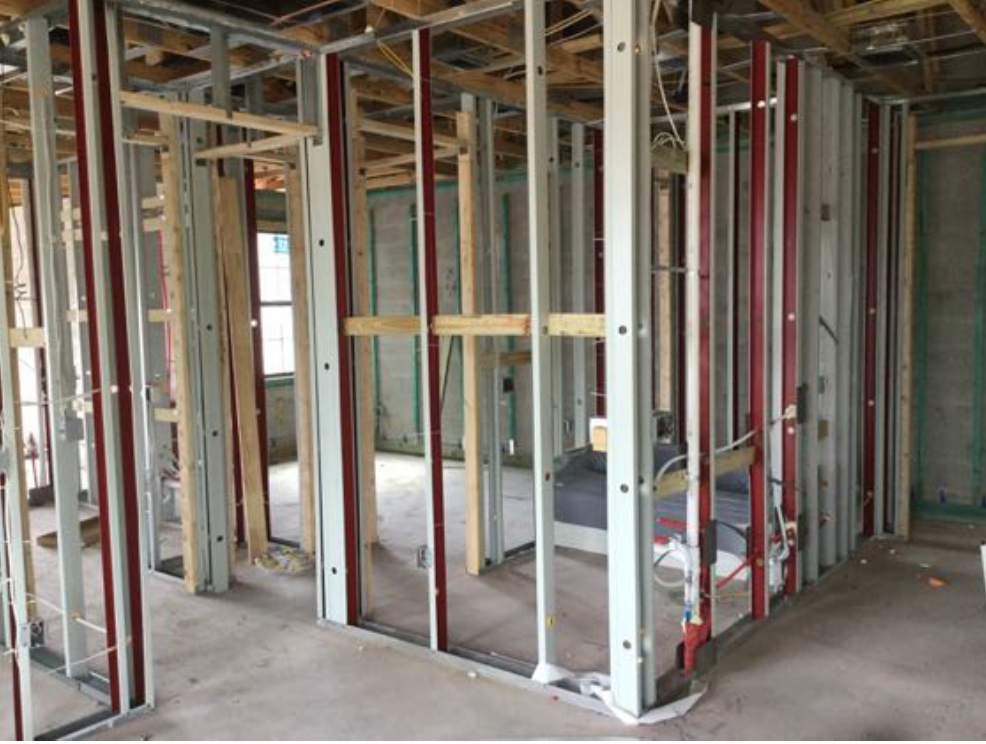 Cresswind Lakewood Ranch New Construction
Since Cresswind is a fairly new neighborhood, turnover has not yet begun.
What that means is, your ability to secure a resale is minimal.
Therefore, building a new home is basically your option here.
One benefit from building new is that you get choose exactly what you want, and have various selections for lot locations.
The downside, is that you must wait. Currently the build time is about 1 year out.
*If you want to move in now-it will be Del Webb.
*If you are willing to wait to get exactly what you want-then it will be Cresswind.
---
🏷Home Prices Del Webb vs Cresswind LWR
Are Del Webb and Cresswind home prices similar? Yes, and no.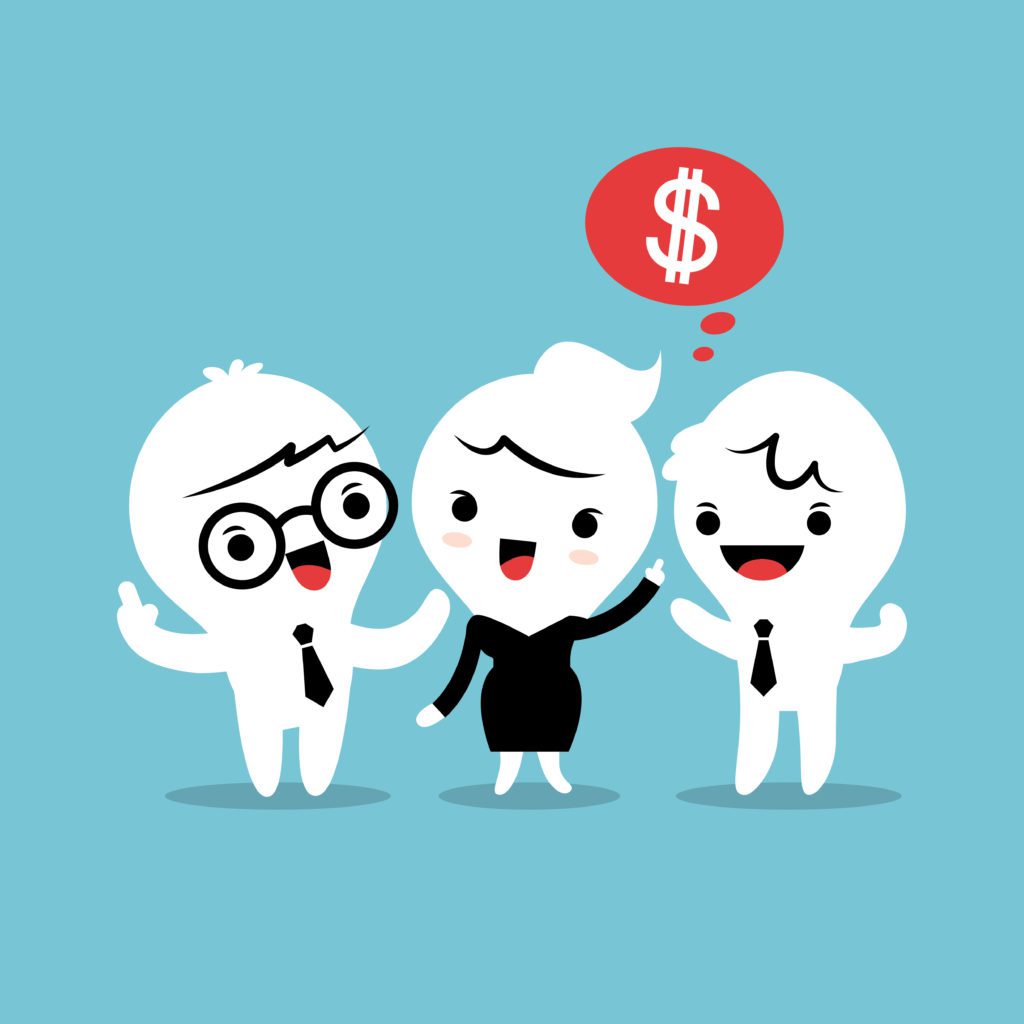 First, Del Webb has a larger selection of size of home.
For instance, you can purchase a quad home. A quad is four homes that are attached.
Or, there are options such as the paired villas.
Both of these options are less expensive for two reasons.
First is the size of the home itself.
Second is the fact the lot sizes are smaller.
These options are less expensive than the homes offered in Cresswind.
But, if you are looking for a home that is 2,300 sq and higher, the prices are fairly equal.
It is the designs that are mostly the difference.
Del Webb is more of a Mediterranean design.
Cresswind has a more open floor plan concept with design options such as floating cabinets and higher end cabinetry.
Cresswind LWR Home Prices
Since Cresswind only offers single-family free standing homes, the entry point for these homes must be compared with like similar homes in Del Webb.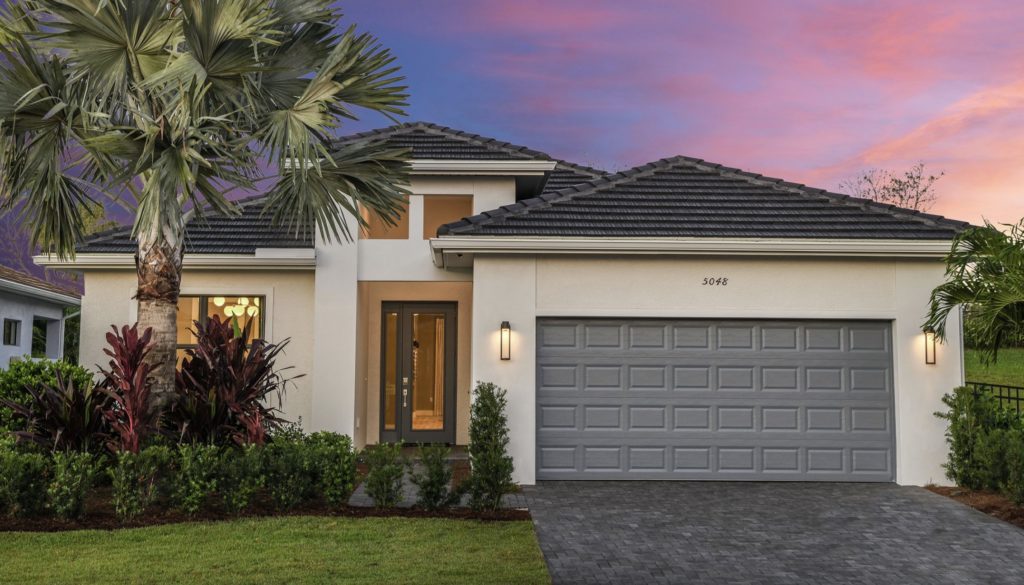 When Cresswind opened they offered same size lots significantly less expensive than Del Webb.
In my opinion that was just to get things started.
Now, although much higher, the lot prices overall still seem to be less than Del Webb.
However, the base price of the homes in Cresswind are similarly priced to Del Webb.
As previously mentioned, you will be paying more for building new-regarding closing costs fees than buying a resale.
In short regarding prices: Lot prices are more expensive in Del Webb than Cresswind.
---
🧩Summary Del Webb VS Cresswind
When you are looking a Del Webb vs Cresswind at Lakewood Ranch, consider the community size, the offerings of the HOA as well as location and design of the homes. In addition, the size of your home should be
✅Size
Del Webb is almost twice the size of Cresswind. As a result, the grounds are larger and there are additional walking trails and paths throughout the community.
Due to the fact Del Web is larger, the clubhouse and the facilities itself are larger. Because Del Webb is nearing completion, more residents are living there. Therefore, you will see more organized groups and clubs.
Cresswind does have organized social groups and events. As Cresswind matures, you will see additional interests groups being created.
When it comes to outdoor amenities such as pickleball courts and the pool area, Cresswind beats Del Webb.
Cresswind offers the same amount of pickleball courts and similar size pool area plus a resistance pool.
With Cresswind being smaller in size when complete, residents actually have the luxury of not having to compete for court time and space as Del Webb.
🏡HOA Fees
Plus, Del Webb has an additional fee for the restaurant.
The restaurant has a wonderful location and offers weekend specials and holiday dinners.
The HOA fees for each community are very similar.
The main difference is that Cresswind gives you cable and internet with the HOA fees.
That is roughly a savings of nearly $200 per month.
If you want the convenience of having a restaurant in your neighborhood, keep in mind you will be paying for it.
📍Location
Because Del Webb sits next to State Rd 70, noise is a big factor when choosing where to live.
Cresswind is located off a residential street with a speed limit of 45 MPH.
If you are a light sleeper or enjoy being outside, as someone who not only lived in Del Webb but continues to sell homes there, this is something you want to ask me about.
💰Prices
Home prices in Del Webb for smaller homes can be less expensive.
Because these smaller homes are attached dwellings, the lots are smaller and therefore the overall price will be less.
However, Cresswind has been extremely competitive on lot prices and overall has been less expensive than Del Webb for single-family home sites.
Both Pulte and Kolter homes have been building 55+ communities throughout the United States and understand that this is formula.
**This article has been filed for Copyright Protection with US Copyright Office**
---
❓Is Del Webb and Cresswind Age Restricted?
💡Yes, both Del Webb & Cresswind are over 55 communities.
However, 20% of the homes sold there can be owned by people who are 45 yrs or older.
❓What is the Biggest Difference Between the HOA Fees for Del Webb & Cresswind?

💡The main difference is the fee for the restaurant that Del Webb charges. Also, Cresswind's HOA Includes Cable & High Speed Internet as part of the fees.
❓Are the Prices the Same in Del Webb & Cresswind?

💡Del Webb offers smaller sized homes with some being attached. Those homes are less expensive. However, if you are looking at single-family homes, you will find that the prices are just about the same. The main difference has been the lot prices. Del Webb's lot prices were higher than Cresswind's.

I have been in real estate sales for over 24 years. I am originally from the Midwest and have lived in beautiful Florida for over a decade. My career sales are over 2,300 homes sold. There aren't too many obstacles I haven't encountered throughout my work history. I provide you with honest advice backed by years of experience and understand that a real estate purchase or sale is your top priority.
Nationally recognized. Licensed FL Real Estate Instructor. Contact me at Sandy@SandyWilliams.com or call 941-564-9491