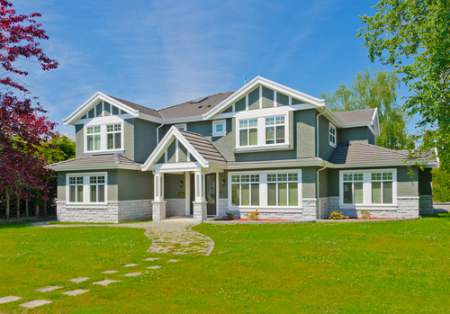 Manatee County in Florida, established in 1855, is known for its beaches, cultural attractions, events, natural preserves, and more. It's also a great place to live, learn, work, and play. The county was named for the Florida Manatee, otherwise known as a sea cow, an endangered animal, and Florida's state marine mammal. The grayish-brown water creatures are relatives to the elephant.
The Land area for this county spans 741 miles. The water area spreads across 151.7 square miles. Bradenton is the county seat, as well as the largest city. There are five cities including Anna Maria, Bradenton, Brandington Beach, Holmes Beach, and Palmetto; and one town, Longboat Key. There are also nine census-designated places, and thirty-one unincorporated places in this county.
There are more than 300,000 residents of Manatee County, Florida, with an estimated household income of over $48,000. Detached houses in this area have average values of around $264,000 while townhomes and condos are estimated at values of about $188,807.
The Manatee County School District educates 42,000 students and employs over 7,000 people. There are thirty-five elementary schools, ten middle schools, and seven high schools.
Manatee County Public Library has six locations. Central Library, Bradenton River Library, and South Manatee Library are all in Bradenton. Island Library is in Holmes Beach, Palmetto Library is in Palmetto, and Rocky Bluff Library is in Ellenton.
Sarasota-Bradenton International Airport, servicing Manatee County, Florida, is located at 6000 Airport Cir, Sarasota, FL 34243. They can be reached by phone at (941) 359-2770.
Manatee County Area Transit, or MCAT, is the major public transportation service for Manatee County. MCAT provides service to Bradenton, Ellenton, Palmetto, and Gulf Beach communities, including special services for people with disabilities. MCAT is located at 1108 26th Avenue East in Bradenton, FL 34208, and can be reached by phone at 941-749-7116
Manatee County in Florida provides access to the southern part of Tampa Bay, the Sunshine Skyway Bridge, and the Manatee River, as well as several parks and preserves.
Manatee County, Florida is host to forty-three parks, two golf courses, and miles of beaches for soaking in the Florida sun.
Soaking in the Florida sun is simple when the county receives, on average, 244 sunny days each year. You'll need an umbrella, though. There are 104 days each year with measurable precipitation, generating 54 inches of rain. Summer high temperatures reach around 91 degrees, and winter lows are a comfortable 50 degrees.
Manatee County Florida has a plethora of attractions. Visit a planetarium, museums, historic state parks, wineries, lodges, fruit farms, aquariums, fishing piers, or a variety of other local attractions.
Manatee County in Florida is chock full of activities every member of the household can enjoy. Soak in the Florida sun at beaches and parks, take advantage of the public libraries, visit museums and preserves, learn at planetariums, play golf, go fishing, take your inner fashionista shopping, or just kick back, relax, and enjoy the beauty of being at home. Manatee County, Florida is a beautiful place to engage in activities and make new memories.
Interested in buying or selling a home in Manatee County? Call us today at 941-564-9491.