Click Here for Our Builder Secrets Guide in Florida
If you have been thinking about building a new home, there are a few things you may want to take into consideration before you sign that builder's contract. It may seem simple, but buying a new construction home and working with a builder is a lengthy, legal process, which can be complicated, a sometimes a little stressful if you are not prepared.
After selling real estate for 23 years, building several of my own homes and helping buyers like yourself build, I have learned a few things along the way.
I wanted to break down how to buy a new construction home, by going over a few trade secrets builders won't mention to you.  Knowing these can keep you from losing money, save you time and reduce your stress.
Building a new home can be fun, after all, everything in the home, you get to choose.  The builder's sale center and model homes are designed to get you excited about buying a brand new home.  It is easy to get caught up in all the beautiful options, the decorations and the amenities a new home has to offer.  If you are not careful, it is also very easy to overspend too.
Builder's Registration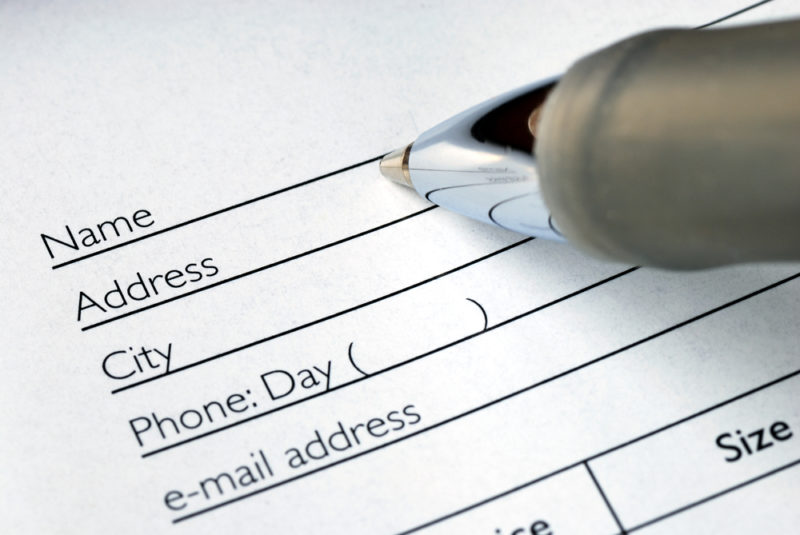 If you have ever been to a builder's sale center, you probably noticed that the first thing they want you to do is to fill in all your private information.  You don't have to give them your personal contact information just to see their model homes.
Builders are putting you into a database to contact you later.  While that may not be such a bad thing, it could come back to haunt you if you later decide you want representation to make a purchase with them.  Plus, read the small print to make sure you are not giving them the opportunity to share your private information with their affiliates.
You May Be Interested in the Article: New Construction-Do I Need a Realtor?
If you don't feel comfortable in the early phase to provide all your personal data, you don't have to.  They won't prohibit you from taking a look around and it may save you a few phone calls and emails should you decide this builder isn't for you.
You Have Zero Representation-Without a Realtor
Did you know that you can hire a Realtor to work with you and it is free?  That nice salesperson at the builder's sales center works for the builder.  They are an employee of the builder's company.  So, at the end of the day, guess who is their boss?  Yep, the builder.  If they want to keep their job, they will be looking out for their boss.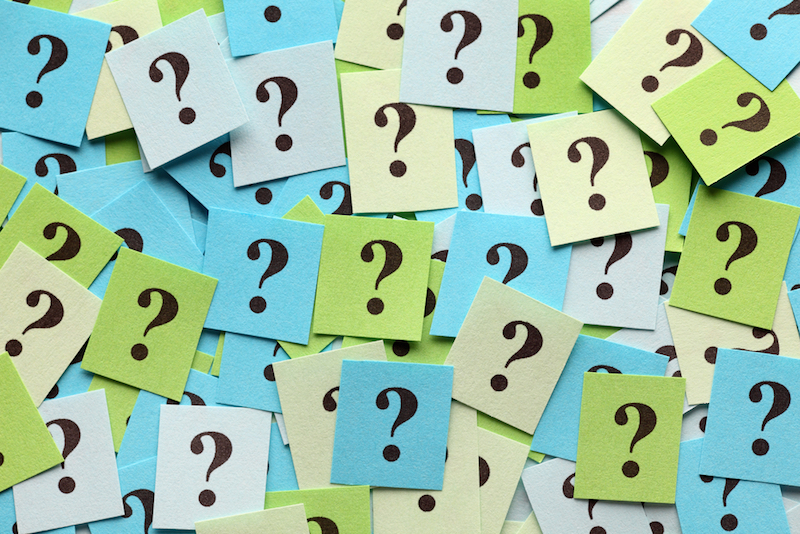 You don't have to go it alone with building your new home.  I live in a new construction community and am surprised to learn that seasoned buyers didn't know they could have had a real estate agent like myself help them through the new construction process and it wouldn't have cost them a dime extra.
A good agent should be a liaison between you and the builder. In addition, they can help you choose a lot, walk you through the design selections.  Although you may be thinking this is your forever home, sometimes people change their mind and end up selling earlier than they thought.  Items chosen during the design selection, including the lot chosen to build on, can have a negative impact on your resale value.
In south Florida, new construction sales are booming, especially in Lakewood Ranch. For instance, in new neighborhoods, many of the builder's sales staff are overworked and are handling multiple buyers.  They try as hard as they can to keep up with everyone, but be prepared to wait your turn.  This is where your Realtor makes a difference.  Realtors and builders have relationships that will continue past your transaction.
There is an accountability factor that goes from one sale professional to another.  Believe me, there have been times that unfortunately, I had to go straight to the boss to fight for my buyer's money.
New Home Financing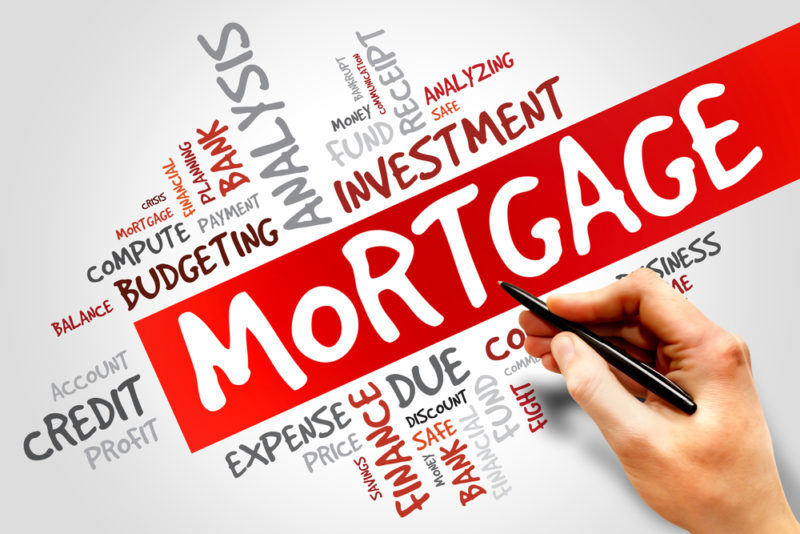 If you will be getting a mortgage to purchase your new home, most builders have preferred lenders or own a mortgage company.  In general, builders will give you an incentive to use their preferred lender.  But that lender probably isn't giving you the best deal.  This is where it truly pays to shop lender fees, such as interest rates, etc.  If you don't understand the mortgage lingo, your Realtor can help you navigate this.
See the Article: How to Buy a Condo in Florida Here
Many times my clients ask if shopping around for lenders will lower the credit score.
The answer is no.  A credit report pulled by a lender is a different inquiry than a revolving credit card or a new car loan.  Get at least 2 or 3 fee quotes and determine if the builder's lender is actually competitive.
In my experience, I have seen the builder's lender higher in interest rates and fees.  Run the numbers between how much incentive the builder is giving you to use their lender vs what the other lenders are willing to do to earn your business.
I have coached my buyers about shopping for lenders and helped them negotiate with the builder's lender.  Having someone on your side to encourage you to work the best deal for you can go a long way.
Home Inspections on New Construction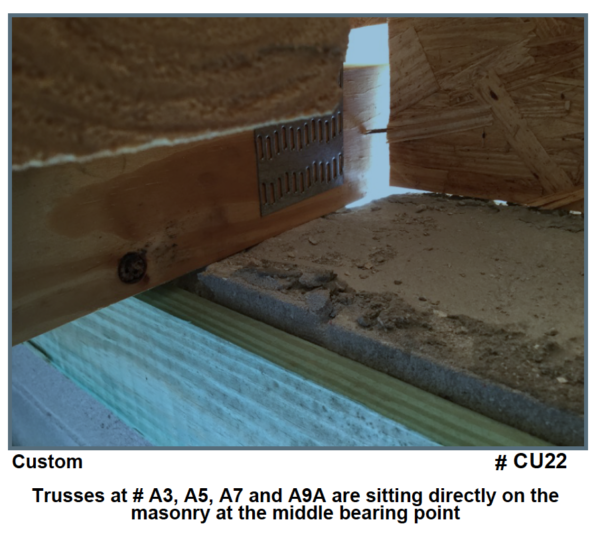 I am shocked to hear people spending a million dollars or more on a brand new home and never thought to check the builder's work.  There are several phases where you have the opportunity to bring an independent inspector (pre-drywall and finished product) to check on your brand new home.  Home inspectors can truly save you thousands of dollars and time.
Neither the builder's salesperson nor the construction superintendent will suggest a home inspection.  However, they will allow them.  If your real estate agent attends the initial meeting with you, your agent will want to mention the intent for inspections.  This at least gives the builder a heads up that you will be overseeing their work.
What type of inspector should you choose?  Your agent can recommend companies that other clients have used and had great results. In Florida, home inspectors have to be licensed, however, they are not all created equal.
If you are going it alone on your new home, you want to choose an inspector that has new construction experience and can read building plans.  A good inspector will ask for a copy of your plans, especially for the pre-drywall inspection.
Builder Upgrades in New Construction
Can you over improve your brand new home?  The answer is yes.  That person that works at the design center is an employee for the builder. Some builder's designers get incentives (or commission) from your selections. Upgrades are a high-profit margin for the builder. As a result, part of the design assistant's job is not only to help you with colors but to encourage you to spend.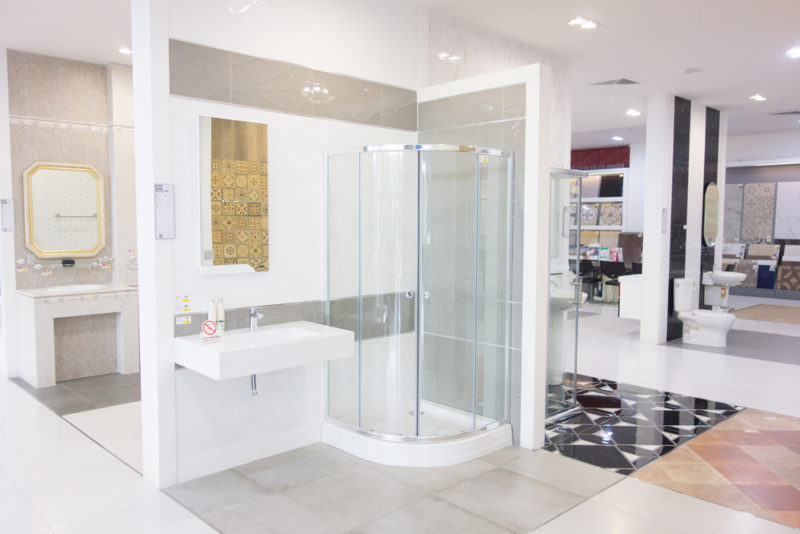 Unless you just absolutely have to have the $900 shower accessory, chances are you will find something similar for much less after you close.  In some cases, such as tile flooring, and kitchen cabinets, it makes sense to pay the builder for those type of upgrades.  However, a kitchen faucet that you can purchase and install after-market is much less expensive. Faucets can have a markup of 200% or more if purchased with the builder.
Beware!! Some builders have a clause buried in your contract that if the house doesn't appraise, you are bringing the difference to closing.  Although the corporate office will review your purchase, it is rare that your final purchase will be denied by the builder because you spent too much money.
But, if you are purchasing the home with a mortgage, the appraisal could be lower than the purchase price. If that happens, more than likely you will be bringing the difference between the appraised value and purchase price to closing.
A Realtor can provide you with recently sold properties in that neighborhood as well as the surrounding housing area.  Overspending means a loss of equity right from the start.  Don't make that mistake.
You might like the article: Top 9 Strategies for Making an Offer
So, knowing your budget, and going to pre-select items at the design center will save you time and money.  Having a plan will put you on track with not only your design selections but also allow you to price shop for certain upgrades.
New Home Cosmetic Warranties/Defects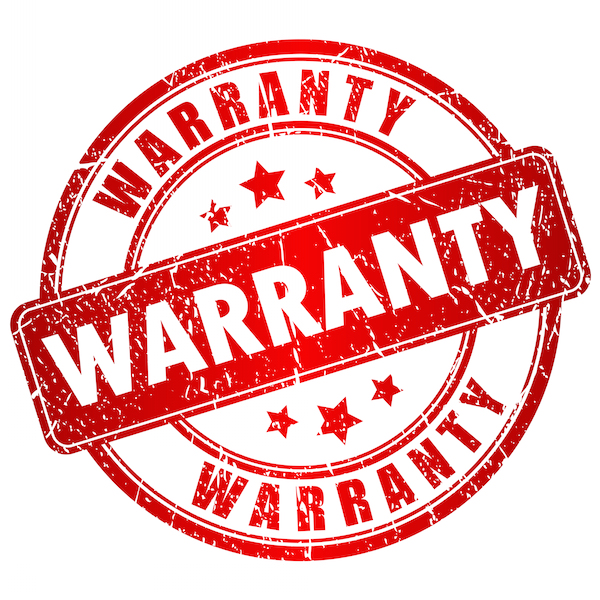 Most home builders have their warranties divided into structural, mechanical, electrical and cosmetic.  The warranties for most of these are fairly basic.  The time frame for coverage is spelled out in what is covered and for how long.
However, cosmetic warranties are somewhat a gray area and that is where most buyers get taken advantage of during the building process.
In a large, popular neighborhood a builder can have over 30+ homes going in various phases of construction.  Each home is assigned to a construction field manager.  That person is responsible for organizing and overseeing all the sub-contractors responsible for building the home.  Unfortunately, when the builder is busy, these managers are spread thin and still have to make the production timelines the builder has set.
What happens when your staff is overworked and subs are hard to get?  Quality can be compromised. This is where your lack of knowledge can hurt you if you are not prepared and armed with persistence and patience.
Most builders will do a walk through with you prior to closing.  This is usually done about a week before closing.  At this time, it is possible that your home is not totally put together, especially if the builder is busy.  Do NOT accept this as your final walk through.
Because the builder has timelines to meet, the construction managers are pushed to adhere to that schedule.  Stand your ground.  If you have a Realtor, this is another place where we earn our money.  Your Realtor should be the person that pushes back and fights for your home to be completed and cosmetic work finished.
You, like most buyers, have other things on your mind, such as moving and perhaps completing mortgage requirements.  Even if this is a happy time.  It is a stressful time for most buyers.
The last thing you need is to be fighting with your builder on your home's completion.  But, if you do not do this, your cosmetic issues will be pushed back on the builder's "after closing" warranty department.
New Home Construction-Be an Educated Consumer
New Home Construction is a great option.  Being prepared in knowing your overall budget for design selections, and having a plan for mortgage negotiations are great first steps that can keep you from overspending and losing money in the long run.  Whether you decide to hire a real estate agent to help you along in the process is a personal decision. But know you can have someone with you and it doesn't cost you additional funds.  Remember, to get your home inspected.
Click Here for Our Builder Secrets Guide in Florida
I have been in real estate sales for over 24 years. I am originally from the Midwest and have lived in beautiful Florida for over a decade. My career sales are over 2,300 homes sold. There aren't too many obstacles I haven't encountered throughout my work history. I provide you with honest advice backed by years of experience and understand that a real estate purchase or sale is your top priority.
Nationally recognized. Licensed FL Real Estate Instructor. Contact me at Sandy@SandyWilliams.com or call 941-564-9491