Buying a new home
Buying a new home can be exciting.  If you have ever visited a builder's model home, you know what I am talking about.  When you first step inside the new home, you see how beautiful the decorations are, the features inside the home are top of the line and the salesperson at the model home may even offer you something to drink or even eat.  They want you to feel at home, and to take your time to look through all the model homes available.  Really, what's not to like?  It's like buying a new car, remember that new car smell? 
You May Be Interested in Bridgewater at Lakewood Ranch
Before you know it, you have sat down with the nice salesperson and started talking about price…..BUT HOLD ON!  This is one of the most important purchases of your life.  Even if it's your 4th or 5th home or perhaps your first, there are still a few things that you should consider BEFORE walking into that model home the FIRST time.  That one question is, should I work with a Realtor (agent) when buying a new home?  Great question, and a lot of buyers aren't really sure how a Realtor gets involved or who pays them. 
When you are buying a new home, here are a few things to know and consider when deciding to have a Realtor in the transaction.
Representation
That nice salesperson who greeted you at the model home, works for the builder.  Usually, they are an employee or have an agreement to represent the builder.  They do not work for you, at all.  And although they are nice, remember, they work for the builder and represent his/her best interest.
A Realtor gets paid by the builder.  It is in their marketing fee. Whether you hire an agent or not, the fee is there and will not be removed.  We must be with you during your initial visit.  Or, if you do go, don't register or give your name and information to the builder.  They are not going to ask you to leave if you don't tell them your name.  I have had many clients not give their name upon their initial visit.  Or they tell the builder, I  have a Realtor, and I will not provide information until she is here with me.  
You may be interested in the article: Top 15 Must Know FHA Guidelines
Power in Numbers
Realtors sell 63% of all new homes, according to the National Association of Realtors.  But, what does that mean to you, the buyer?  It means that an agent has clout with the builder, especially if the agent is associated with a large, national firm.  Statistics show we will be back if that builder does a good job for you.
The agent has a stronger negotiation position and can work for you to get you more upgrades, and perhaps some incentives that maybe you were afraid to ask for.  On most new homes where I have represented a buyer,  I was able to get something thrown in the deal that the buyer would otherwise not have been given. Why?  Because the builder wants me to come back with more buyers.  If you are happy, I am happy.  If you are disappointed, I am going to work like crazy to get you want you need.  And I am going to tell other agents of my unpleasant experience.  In this example, there truly can be power in numbers.
Buying a New Home: The Showroom
All those selections!  Ah yes, that wonderful showroom where you get to choose your cabinets, flooring, even the towel racks.  Upgrades!  Upgrades=$$.  And yes, some upgrades make sense.  While you are thinking about moving in, I am thinking about the day you are moving out!  The last thing I want to have happened is that you have over improved your home.  Now, while you may have enjoyed the upgrades, you do want your money out of the home, right?   An agent knows the surrounding housing stock and recent sales in nearby neighborhoods.  We can prepare a summary of values and use that as a guideline for improvements.   Sometimes your agent will play devil's advocate too.  We are that person sitting on your shoulder asking you, do you really need this?
Resale
Selections=Resale too! Although you may have fallen in love with the dark chocolate tile to put in your bathroom, we can at least advise you on market resale.  Things that are permanent or expensive to replace should really be evaluated on after market resale.  An agent has heard countless times from buyers looking at homes say, "I really like the house, but…"  We try to eliminate that BUT, because that is where you lose money.  Maybe you have even said that yourself, which is why you want to buy (build) a new home.
Is the Builder's Lender Really Giving You the Best Deal?

 
Realtors understand the mortgage process. Do you really want to finance that garage door opener option into your mortgage for 30 years? It will cost you 4 times the amount you could have paid for it at a local hardware store.   
Let's see the costs associated with doing that mortgage.  A Realtor has seen countless closing statements and knows generally how much fees are for processing and underwriting a mortgage, etc.  If you are getting a super duper interest rate, believe me, you are paying for it somewhere else.  The federal government sets the interest rate.  It's like buying a 2×4 at one hardware store vs another.  They should almost be the same price, right?  If one is so much cheaper than the other, believe me, they are making it up in the price of nails they are selling to you!  It's the same thing with mortgages.  Rates do change daily but every company should be quoting you basically the same rate.
Punch out.

 
What's a punch out?  It's the walk through.  New homes are made by humans and humans make mistakes.  Nothing is perfect, but sometimes they can be made better.  When you buy a new home, the builder should be doing a punch out with you.  At least when you work with an agent, they will.  An agent will attend the walk through with you and with their trained eye, look for errors.  It's the tricks of the trade we learn. For instance, I always take my shoes off to walk on the carpet along the outside walls of all the rooms.  Why? because that is where you will find the drywall remnants that were not swept up.  That debris will eventually show through and your flooring will wear in those spots.  Home inspections on a new home?  I would.
Buying a New Home
Buying a new home can be rewarding, after all, you are the first person to live in it.  The inside of your home is what you choose and everything is brand new for you to enjoy.  A Realtor should make sure that your experience is positive and your investment is protected. We are your partner and advocate through your entire building process.  However, you have to bring us in the beginning.  We must accompany you on your first visit to that model home or register your name with the builder, otherwise, you may be on your own.
Summary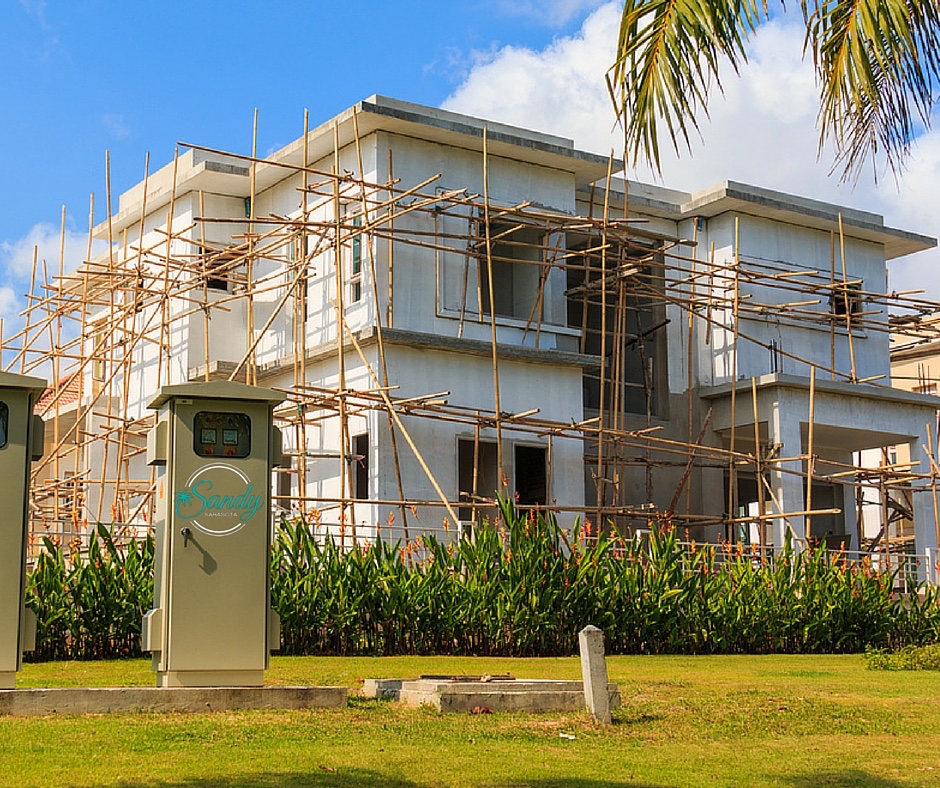 Article Name
Buying a new home, do I need a Realtor?
Description
Thinking about building a new home? Get your list of questions to ask your builder and whether you should have an agent work with you on new construction.
Author
Publisher Name
Publisher Logo