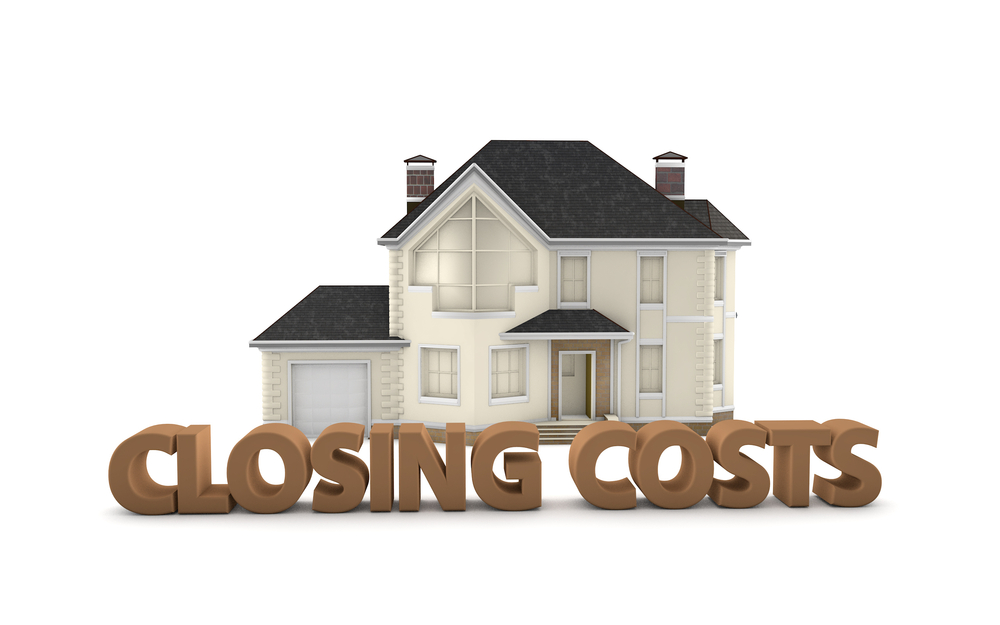 Buyer's closing costs on a house in Florida can vary depending on what you purchase and how you pay for it.
So, if you are thinking about buying a home or condo in the Sunshine State, you have come to the right place for a complete breakdown of the typical buyer's closing costs in Florida.
You May Be Interested in the Article: What are Seller's Closing Costs in Florida
You will also find the average buyer's closing costs for new construction in Florida as well.
Buying a newly built home through a builder is totally different than a typical resale home purchase.
Paying cash for a home in Florida definitely reduces your closing costs. Unless you are buying a new construction home, the typical closing costs for a cash buyer are low.
Closing Costs for a Cash Buyer in Florida
As a buyer in Florida, you traditionally will be able to select the title company. However, since you are paying cash to purchase your property, the seller may be able to choose the title company.
There is a "rule of thumb" to who pays title insurance. If you pick, you pay.
🏡Closing Fee: The closing fee can actually be negotiated on your real estate transaction. However, this is a common fee most buyers pay to the title company to close the transaction. Typically, a closing fee on a cash deal for a home in Florida will run between $800-$1000 depending on the title company.
See the Article: Top 9 Strategies for Making an Offer on a House
🏠Survey: Although you are paying cash and a survey is not required, it is highly recommended. You may be able to obtain a copy of the seller's previous survey.
However, if they changed the footprint of the house or added an outbuilding or fence, I recommend getting a new survey. A survey for a home in a neighborhood typically runs between $375-$500. Staked surveys can cost more.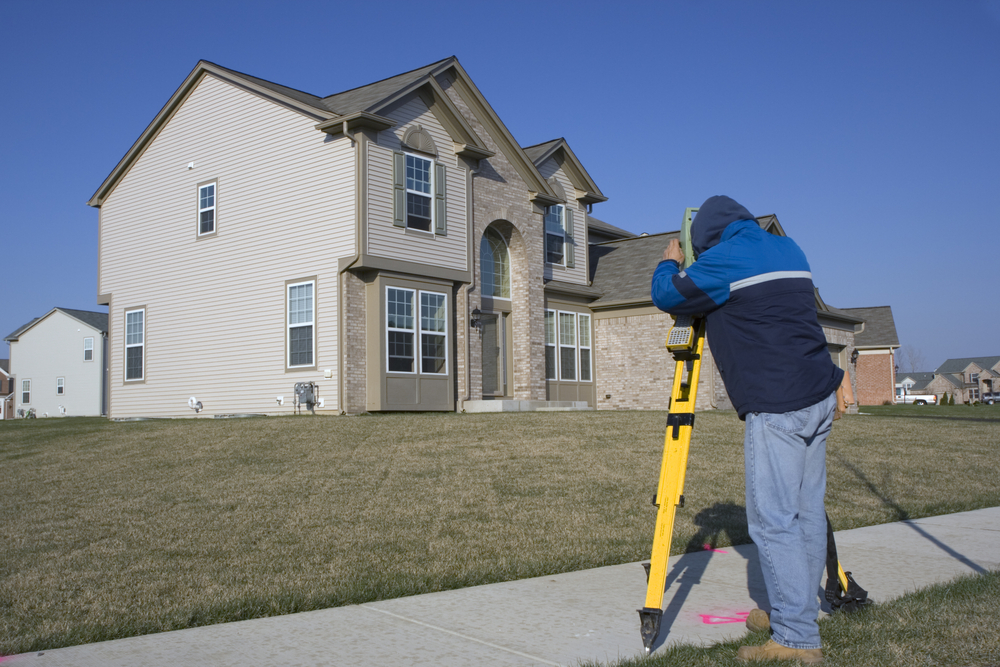 Title Search: A title search basically searches the property's history for liens, unpaid taxes, open permits, and easements. A typical title search runs between $100-$250.
Owner's Title Policy: Although a cash buyer isn't required to purchase a title insurance policy, I truly could not imagine not having one.
A title policy is a one-time fee that covers you for as long as you own the property. A title policy protects you from any missed liens, outstanding judgments, or unpaid mortgages. I could tell you horror stories of people running off with the money from closing. If you didn't have title insurance, you basically lost all your money.
See the Article: When is the Best Time to Buy a House in Florida
💰Who Pays Owner Title Policy on a Cash Sale? Typically, the buyer pays for the owner's title policy. However, this is once again a negotiable item on a Florida Real Estate Contract.
The cost of an owner's title policy depends on the price of the home or condo that you are buying. For instance, if you were purchasing a home for approximately $430,000, you could expect your title insurance to be around $2,300.
📖Recording Fees: This is a fee charged by the title company to record your deed. The average cost for a cash buyer in Florida is between $18-$30.
Buyer's Closing Costs for a Mortgage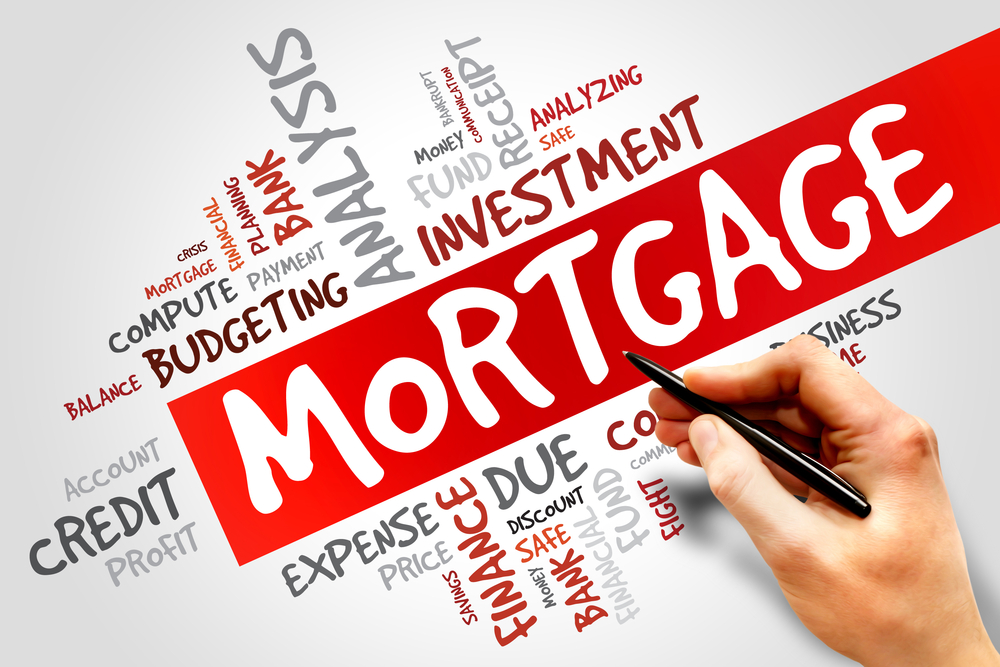 If you are going to borrow money from a lending institution, to buy a house or condo in Florida there are fees your lender will be charging you.
Your lender is required by law to provide you with an estimate of expenses.
Those fees provided by your lender should be accurate. Under new federal guidelines, mortgage lenders must provide an itemized list of fees they charge. Those fees will not deviate so that you have no bad surprises at closing.
You Might Like the Article: How to Buy a Condo in Florida
Most of these fees are typical closing costs for a buyer obtaining a mortgage in Florida.
📑Credit Report: When you apply for a mortgage, a mortgage lender will normally pull what we call a tri-merge credit report (from the 3 credit reporting agencies). The average cost is around $175-$200.
📄Appraisal: Because you are being loaned money, the lending institution wants to make sure that their investment is secured. Depending on what type of mortgage you are getting can determine how much you will pay for an appraisal. A typical appraisal on a conventional mortgage will run around $450-$500. An FHA or VA appraisal may be a little higher.
💸Loan Origination Fee or Points: A loan origination fee is a service fee charged to a buyer by the mortgage lender. This is not a set fee, meaning each lender may be different. Usually, the fee ranges between 1/2 % to 1% of the loan amount.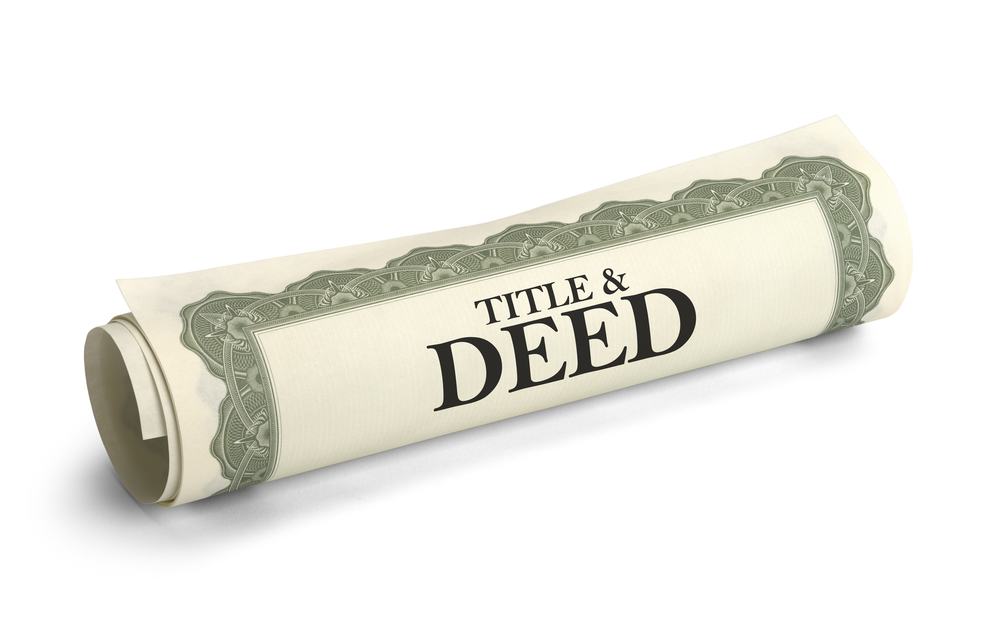 Lender's Title Policy: This protects the mortgage company if an issue arises regarding missed liens or unpaid mortgages from a previous owner. This type of policy is required and does not protect a buyer. A lender's title policy normally costs around $500-$600.
Owner's Title Policy: This is the title policy that protects you, the buyer, against future property claims. For instance, if a past mortgage was not paid off and was found later, the title company will either have to work to clear that issue or pay off the old loan. Moreover, any old liens or issues that come up would protect you.
I once sold a condo that was acquired by my seller as a bank foreclosure. My clients remodeled the entire condo and then listed it for sale. Prior to closing, the new title company found an old mortgage that was not cleared out during the foreclosure process.
We had to contact the first title company and they either had to work to clear that old mortgage off the title or pay the old mortgage off. Because my seller paid for title insurance when he bought the condo, he was covered!
The cost of the owner's title insurance depends on the price of the home. If you were buying a home with a purchase price of $350,000 your owner's title policy will cost around $2,012.
🔍Title Search: This is a fee that title companies charge in order to search the history of the property you are looking to buy. The search looks for past liens, old mortgages, and any claims against the property. The cost runs around $100.
🆗Title Endorsements: There are various types of title endorsements. The common thread of an endorsement is to ensure or confirms there are no violations against the property that could have a negative financial impact on you or the mortgage company.
The mortgage company at the time of closing is in the first lien position. The average fee for a title endorsement costs approximately $200-$300.
💲Buyer's Documentary Stamp Tax: When you buy a house in Florida and obtain a mortgage to fund your purchase, you will be paying a stamp tax. The stamp tax is based on the amount owed on the mortgage. The current rate in Florida is $.35 per $100 of the debt that will be recorded. So, if you are buying a home and taking out a mortgage for $300,000, you would be paying $1,050 in tax.
What are Buyer's Prepaids in Florida?
Prepaids are different than closing costs. Closing costs are items associated with getting a mortgage and doing business with the title company.
Prepaids are items that will be paid prior to closing or in advance of when they become due.
Aside from your 1 year of homeowner's insurance that you pay upfront, the remaining items collected will be put into your escrow account. Items that are considered prepaids are the following: Prorated Property Taxes, Proration of Homeowners Insurance, and possibly Private Mortgage Insurance. Private mortgage insurance is required if you are putting less than 20% down.
When you get a mortgage, an escrow account will be initiated at closing and your lender will collect for homeowner's insurance and property taxes. Those collected funds are put into your escrow account as well as a portion of your monthly mortgage payment (for mortgage insurance if required).
When your property taxes and homeowner's insurance are due the following year, your mortgage company will pay them on your behalf.
FHA and VA Buyer's Closing Costs
If you are obtaining an FHA or VA loan, there are additional fees that will be collected by your lender and are considered part of your closing costs.
🗽VA Funding Fee: VA charges a funding fee on all of their mortgages. The percentage depends on how much money you are putting towards your down payment. This fee can be financed or paid in cash at closing.
According to the VA, you may be entitled to a funding fee exemption if you suffered an injury while in service. Check with your mortgage lender.
🗽FHA Funding Fee: FHA also charges a funding fee. The fee is called the upfront mortgage insurance premium and is 2.25% of your loan amount.
With an FHA or VA mortgage, there is no private mortgage insurance. Since these loans are either insured (VA) or guaranteed by the Federal Government (FHA) no funds are collected monthly for mortgage insurance.
🐛Pest Inspection: If you are purchasing a home and using an FHA loan, your lender will require you to obtain a pest inspection. A pest inspection is looking for wood destroying organisms such as termites, etc. This fee for service is something the inspector collects at the time of the inspection.
Closing Costs New Construction Florida
Buying a brand new home in Florida is something many people dream about. You get to select your options, including the lot, and most of the time flooring, fixtures, cabinets, and much more. I personally have built several new homes and love the experience. However, what many buyers don't consider is how expensive new construction can be when it comes to closing costs.
See The Article: Buying New Construction, Do I Need a Realtor?
🚧 The average buyer's closing costs for new construction in Florida can be much higher than buying a resale home. Some builders will charge a buyer a 1% builder fee to cover the builder's closing expenses. While others require you to pay all their closing cost expenses.
Customary buyer's closing costs on new construction in Florida can vary depending on where you are actually buying in Florida and which builder you choose.
❓For informational purposes, let's talk about south Florida. Knowing WHAT could be charged to you will at least provide an estimate of closing costs. Some of these expenses may be negotiated with the builder. There are different ways to bargain with the builder.
💵If you have a real estate agent working with you, ask them. From my experience, I normally can work around some builder's fees by using their mortgage lender, etc. A real estate agent that has years of experience in working with builders can save you money.
Here is a list of some of the closing fees the builder may pass along to you.
➕Stamp Tax: Every seller in the state of Florida pays stamp tax when they sell a piece of real estate. The stamp tax rate in every county except Miami-Dade is figured at $.70 per $100. So, if you purchased a new home for $400,000 your stamp tax rate would be $2,800.
🌳Survey: To me, a survey for the builder is just the cost of doing business. After all, the builder must have a survey as part of pulling the permit to build the house. However, the builder will pass this expense onto you the buyer. The typical survey fee is $400-500.
You Might Like: Secrets Builders Don't Want You to Know-Video Included
🏢Estoppel Fee: An estoppel fee is typically a seller's expense. This is a fee that is collected by the homeowner's or condo association. An estoppel is a notice sent to the association that requests verification that the seller is current on the dues owed to the association. If anything is outstanding regarding the fees, the seller must make the necessary payments to the association before closing. A typical fee charged for estoppel in Florida is $100-$150 depending on the association.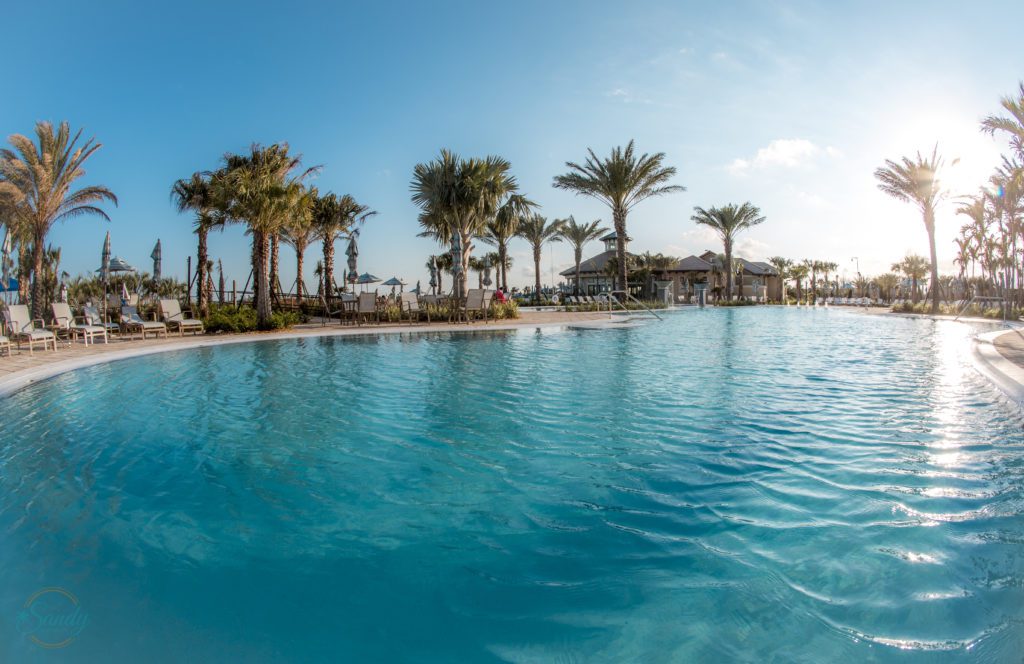 Capital Contributions: If you are purchasing a home in a community that has a large amenity center, pool, or golf course, you may be obligated to pay a one-time capital contribution. Although this is not an expense the builder is passing along to you, it is still a buyer's obligation as part of the closing costs for new construction.
You may see this also on a resale home, however, most of the time the capital contribution is much less than the initial purchase.
There is no standard rule on the fees for capital contributions, so ask. I have seen them for as much as $7,000.
It pays to ask the builder for a breakdown of their fees before you sign the contract. Sometimes, there is some wiggle room on what you have to pay.
Optional Buyer Services-See Them Here
As a buyer, there are other services that you may want to consider as part of your home buying process here in Florida. The first is a home inspection. Generally, wherever you decide to buy, getting a home inspection is a must.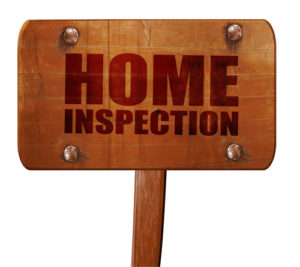 How Much Does a Home Inspection Cost in Florida?
The price of a home inspection will vary, depending on the size of the home that you are buying. An average cost of an inspection for a home that is approximately 2,000 square feet will run between $450-$475. I cannot tell you how important it is to get your home, even if it is brand new, inspected. Do not skip this step.
A typical home inspection will last between 2-3 hours. A home inspector is looking for issues pertaining to the structure of the home, the electrical system, roof, plumbing, and other components. The inspector will prepare an itemized sheet of findings complete with photos.
4-Point Inspection: Insurance companies in Florida have a set of criteria a home must meet in order to be eligible for insurance.
A 4-point inspection is primarily required on homes that are 30 years or older. The costs averages around $150. The inspection basically looks at 4 major items on the home which are, roof, electrical, plumbing, and heating/cooling system.
The home you are buying, if it is older than 30 years, must pass the 4-point inspection in order to obtain homeowners insurance. If you are buying a home with a mortgage, should the home fail the 4-point inspection, you will not be getting a mortgage. No insurance, no mortgage, no home.
Wind Mitigation Inspection: Wind mitigation inspections are usually optional with your insurance company. However, a home that passes a wind mitigation test, will more than likely reduce your insurance rate.
A wind mitigation inspection will look for added features to your home that may protect your home from storm damage. Because we live in a hurricane state, having hurricane rated shutters, impact glass or roof straps could reduce your insurance rates by 10%-15%.
How much is a wind mitigation inspection? A typical wind mitigation inspection will cost between $90-$150. It could save you hundreds if not a thousand dollars per year. If you own your home for more than 3 years, that's a huge saving.
If your home does not have storm shutters, impact glass or a newer roof, it may not be necessary to conduct this inspection. This inspection just verifies to the insurance company those items that are in place and were installed properly and meet local building codes.
Pest Inspection: We live in a tropical climate and insects are just a part of living here. However, there are some pests that can do major damage to a home. Getting a wood destroying inspection is a must and is inexpensive.
A typical cost for a pest inspection in Florida is between $75-$100. Considering how much damage $$ termites can cause, that expense is invaluable.
Although these services seem optional, many can save you thousands of dollars in the long run.
Buyer's closing costs in Florida can be a little higher than other states. Some of these expenses can be negotiated with the seller. Remember, for the seller the final price is all about their bottom line and what the house will appraise for.
If you are obtaining a mortgage for your purchase, the mortgage lender is required to provide you a list of estimated expenses when you begin your mortgage application.
Knowing what is expected of you financially and how a Realtor can negotiate on your behalf is just another reason to get pre-approved for a mortgage before you begin the house hunting process.
Are You Thinking About Buying a House or Condo in Florida? Call Sandy at 941-564-9491
Or Email Sandy at Sandy@SandyWilliams.com
Search Homes for Sale in Manatee County Here
Average Buyers Closing Costs in Florida
The average buyers closing costs in Florida will always take into consideration the following items listed below.
Depending on the type of mortgage obtained, additional fees could be added. Check with your mortgage lender.
Title Insurance: If the buyer has opted to select the title company, more than likely, both premiums will be paid by the buyer
Origination Fee for a Mortgage: If you are getting a loan to purchase a house, then your lender will be charging you an origination fee.
Appraisal: This fee is also relative to obtaining a mortgage
Document or Stamp Tax: The fee is based on the amount of money you are borrowing to purchase a home.
Closing Fee: This is a fee charged by the title company. Sometimes this is split between the buyer and seller.
Survey: If the seller has a current survey, you may not have to pay or another. However, if an improvement were added then it is recommended to obtain a new one.
Frequently Asked Questions
*Can a Seller Pay Buyer's Closing Costs?
This can be negotiated during the offer process. It is all about the bottom dollar for the seller. But, yes it is possible.
*How Much Does a Title Company Charge in Florida?
The title company can charge the buyer the settlement fee, and a mortgage title policy (if you are getting a loan for the purchase). The price of the policy is contingent on the price of the home you are buying.
*What Does a Buyer Pay at Closing?
Typical Buyer Closing Cost fees include the charges from the mortgage company, the title insurance as well as recording the mortgage and other small incidental fees. In Florida, if you are getting a mortgage, you also have a stamp tax. That tax is a percentage of your loan amount.
*What are Florida Closing Costs for a Cash Buyer?
Buying a home with cash means your closing costs are a lot less than financing your purchase, especially in Florida. Your costs for a cash purchase in Florida are going to include the following.
1. Title Insurance: Owner's Title Policy
2. Settlement Fee-fee charged by the title company
3. Prorations of any HOA or Condos dues (if there are any)
4. Survey-If you elect to have one or cannot use the Seller's.
5. Possible Recording Fees to record the deed.
6. Title Search
I have been in real estate sales for over 24 years. I am originally from the Midwest and have lived in beautiful Florida for over a decade. My career sales are over 2,300 homes sold. There aren't too many obstacles I haven't encountered throughout my work history. I provide you with honest advice backed by years of experience and understand that a real estate purchase or sale is your top priority.
Nationally recognized. Licensed FL Real Estate Instructor. Contact me at Sandy@SandyWilliams.com or call 941-564-9491

Summary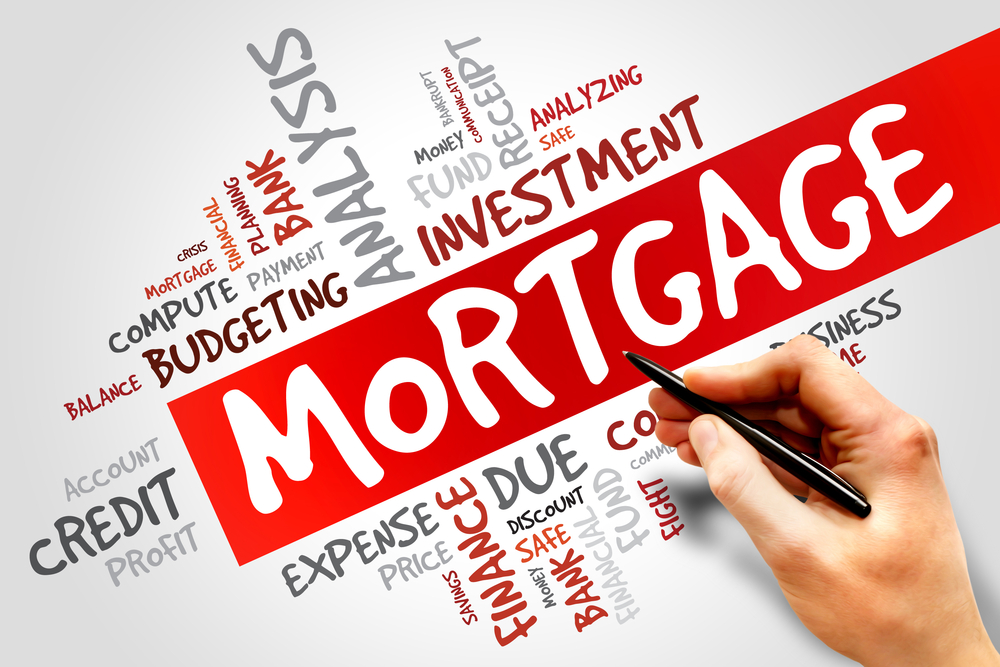 Article Name
What are Buyer's Closings Costs in Florida?
Description
Get a detailed list of typical buyer's fees for closing on a home in Florida. See prices, and find out about new construction fees here.
Author
Publisher Name
Publisher Logo