Do you need an inspection on a brand new house?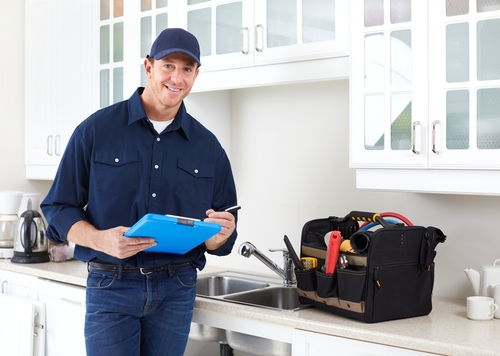 The house is newly built, and nothing has been used. It should be perfect, right?
Plus, didn't the local building department check and sign off on the builder's work?
Admittedly, that should be enough! So, why do I need to get an inspection on a brand new home?
These are great questions. In my experience of assisting buyers with the process of building a new home, I can answer 100% that you should get your new home inspected.
You May Be Interested in Article: Buying New Construction
*The photos shown are actual results of inspections on brand new homes with my clients*
💯Why Inspecting a New Home is Important
You Might Like the Article: When is the Best Time to Buy a House in Florida
Inspecting your brand new home before it becomes your financial responsibility is a sound practice.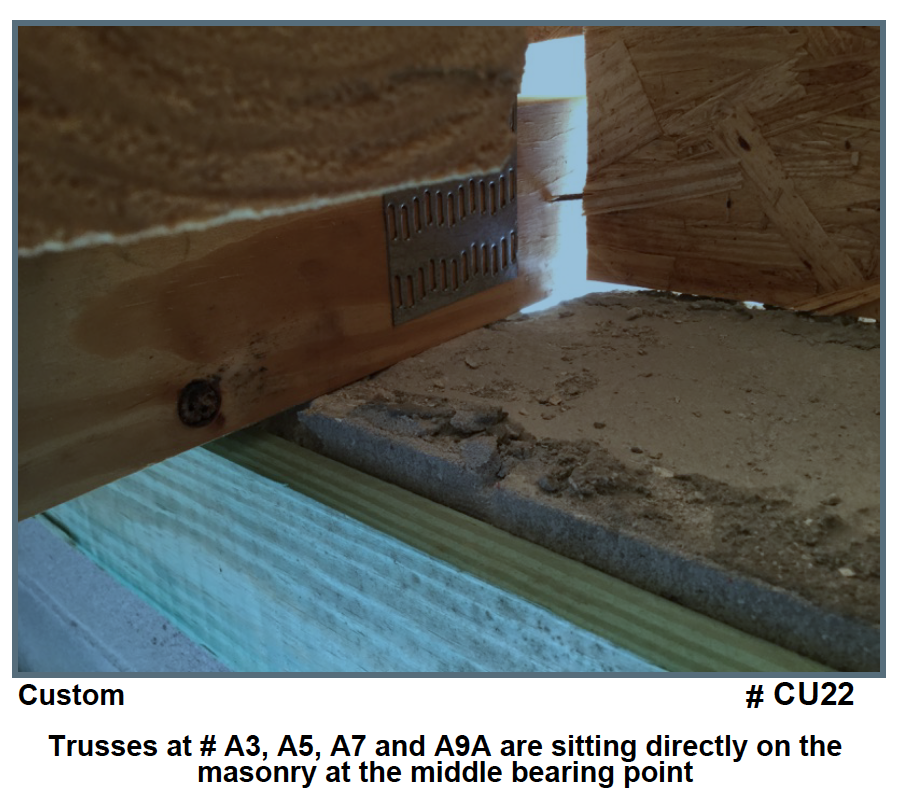 Why? In the several years of assisting buyers with their home construction purchase, I have been witness to mold in the attic, improperly installed gas lines that were leaking, and closed dryer vents that were fire hazards, and more.
See the Article: Secrets Builders Don't Want You to Know
Reputable builders created all these homes, and the prices exceeded half a million dollars and higher.
This is not to scare you or change your mind about building a home, but to inform and protect you as a consumer.
After all, every home had to be constructed by someone. Isn't it better to oversee the process? You therefore can ensure the overall building of your home is safe and sound.
Worse would be moving into a home that is a few years old, and the owner didn't do anything before buying it. You may never know what is missing!
✅Government Inspectors vs Home Inspector
Some local governmental agencies will issue a Certificate of Occupancy on every new home constructed. The builder cannot sell you the house without that Certificate.
What is the difference between a Certificate of Occupancy and a Home Inspection?
The Granting of The Certificate of Occupancy occurs once all the significant components of the home have been inspected and are compliant with the local building codes.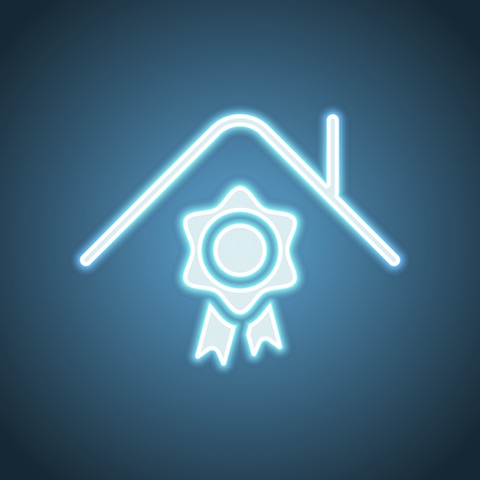 Working components such as plumbing, electrical, heating/cooling and structural are checked.
These are known as "trades and disciplines."
Once all the trades have met the local building standards, the builder will call for a Certificate of Occupancy.
When every permit has been closed, the Certificate of Occupancy will be issued.
Certificate of Occupancy verifies that all work from the trades was inspected and met the necessary local guidelines.
If you are building in an area that has a high volume of new construction, such as south Florida, rest assured those county or city employees are checking hundreds of homes per month and are probably overworked and underpaid. So, it is easy to overlook items to finish the job.
Home Inspections on Brand New Homes
What will a home inspector look for in a new home that is different from the building inspector?
See the Community: Del Webb at Lakewood Ranch Here
A home inspector will check the major components, just like the building inspector. However, the home inspector is going to perform additional assessments.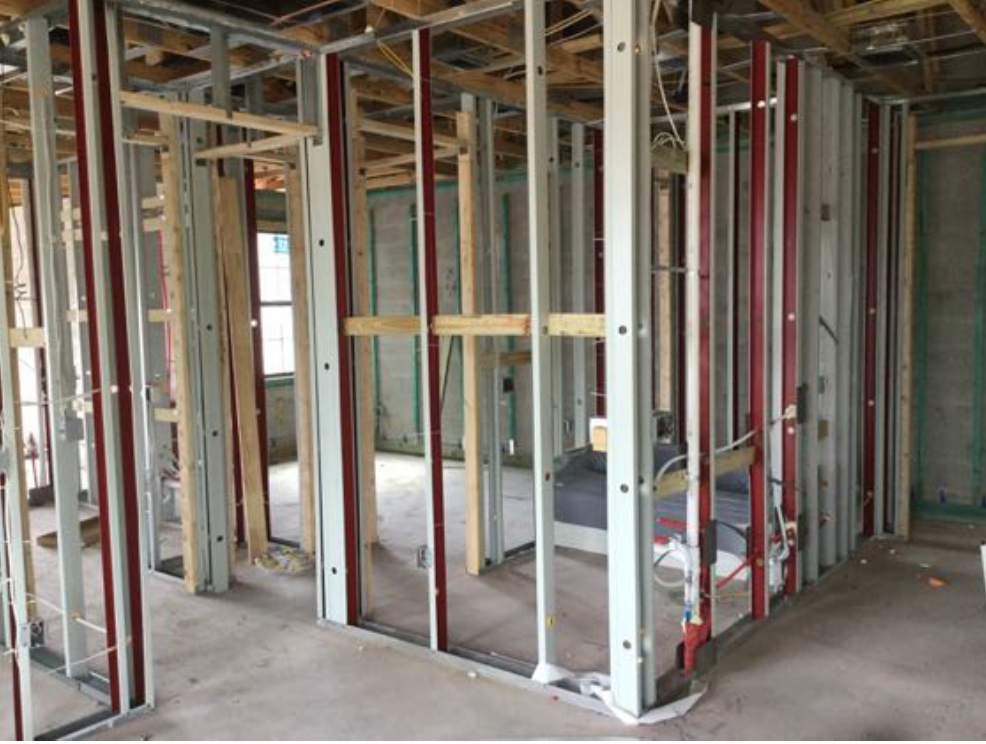 The home inspector, similarly to the building authority, will check all the main elements of a home such as the plumbing and structural but will also go a step further and inspect items for function and drainage (grading).
For instance, all interior doors should close and latch, the appliances should function properly, and your gas dryer connection shouldn't be leaking gas.
Moreover, the electrical panel shouldn't trip when the pool pump starts.
A home inspector will also provide photos of issues that need to be corrected so that this information can be passed along to the builder.
I have personally seen a builder receive a Certificate of Occupancy with noticeable dips in the roof, gas lines improperly installed resulting in gas leaks, garage doors that were not functioning correctly, and missing knockouts in the electrical panel.
Lastly, your home inspector will inform you of on-going maintenance items and acclimate you to where your emergency shut off valves are located.
💰How Much is a New Home Inspection?
See the Article: What Are Buyer's Closing Costs in Florida
Every area is different regarding prices being charged by home inspectors for newly built homes.
How much would it cost NOT to have an inspection and years later find out you had a major defect that you now have to remedy for a new buyer?
If you are working with a real estate agent, they can not only give you an idea of price but point you in the right direction of several excellent, reputable inspection companies.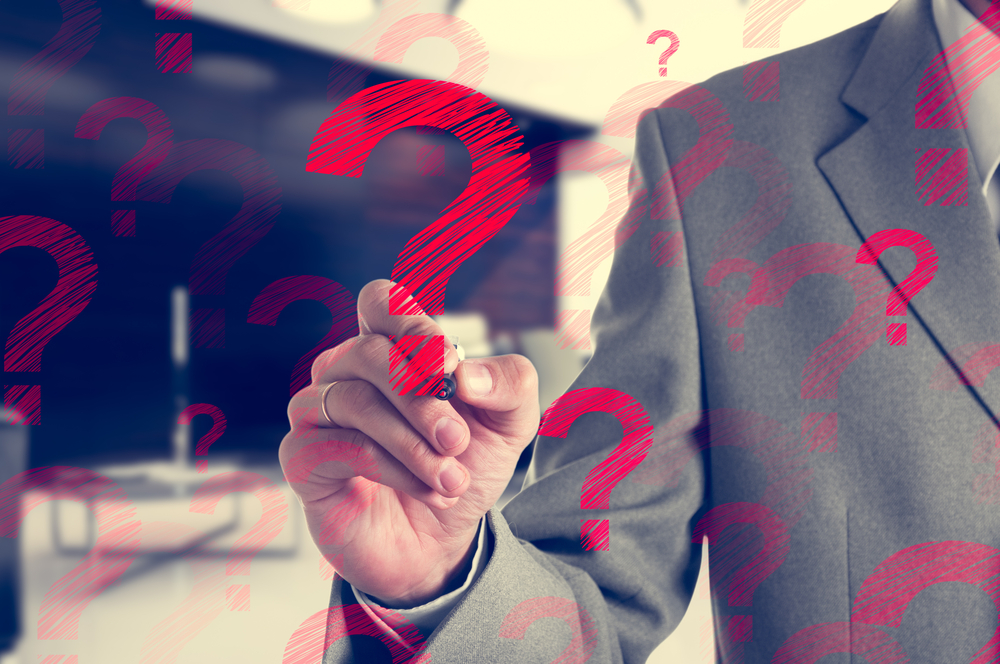 Regarding costs, a rule of thumb is that most inspection companies base their prices on the size of the home.
Moreover, if you are requesting additional inspections such as wind mitigation for insurance purposes, add on reviews will be itemized.
To give you an idea of the cost of an inspection, let's say you are building a home that is around 2,200 Sq—Ft. in Sarasota, FL. The cost of a home inspection on a brand new home will run approximately $400-$500 for the general review.   A wind mitigation inspection will run between $60-$75. 
Since this is a brand new home, a pest inspection most likely won't be necessary unless your mortgage requires it.
Most of the time, since your home is new, a wind mitigation for Florida, may not be required, but check with your insurance company as this can vary.
⏰When is the Best Time to Inspect a New Home?
Are there better times to do inspections on new construction? Yes.
There are several critical points in building a new home.
Getting your new home inspected twice during the building process will allow the inspector to check all the rough-ins as well as the final product.
Pre-Drywall Inspection for New Construction
What is a pre-drywall inspection? Is a pre-drywall inspection necessary?
This inspection should occur after the builder has installed the water lines, gas, and electrical throughout the house.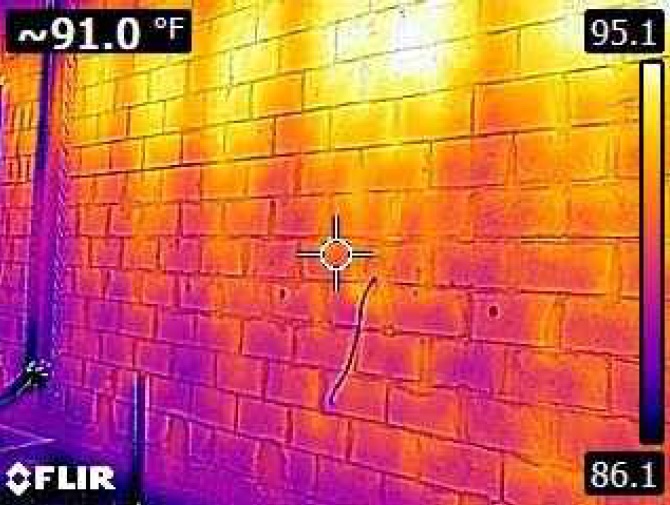 Benefits of a pre-drywall inspection for your new house include but not limited to:
Review the building plans submitted to permitting to ensure everything is being done per plan.
Framing and Structure
Provide documentation of where your water and electric lines are installed
Check insulation and concrete blocks are adequately filled (south Florida)
Inspects roof trusses and fastens
Proper application of vapor barriers (airtight homes)
Roof membrane installation (roof leaks)
I have seen pre-drywall inspection results that have included garages shorted, bare wood sitting on concrete blocks, and improper installation of windows & more.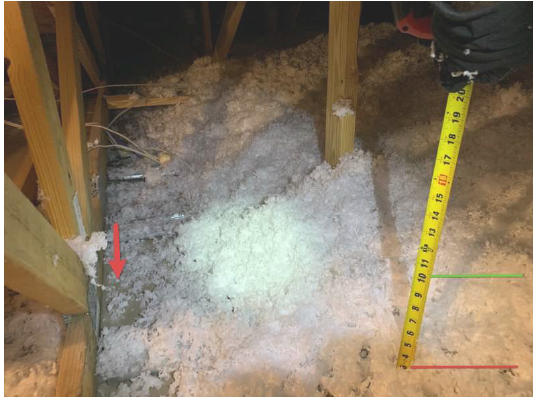 These are issues that once the drywall is installed become hidden. Hidden until there is an issue, that needs to be corrected.
🔎Final Inspection of Your New Home
The second inspection recommended for your brand new home should occur approximately two weeks before closing.
The builder should be 99% finished with your home and have all the utilities connected.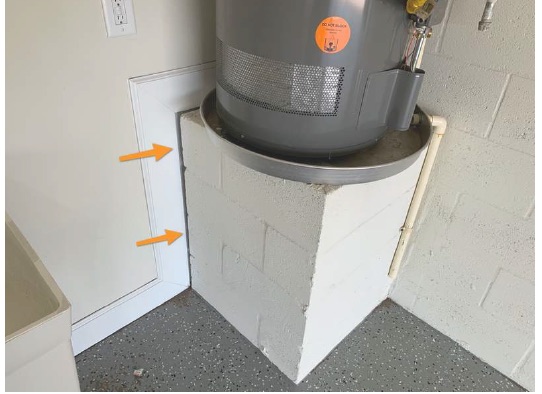 The timing of this inspection is important because not only do you want the builder nearing completion, but you also want to give enough time to correct the items found.
Communication is vital, and this is also where your Realtor should be involved.
I cannot stress the importance of getting as many items completed in advance of closing on your home.
Working with the "warranty department" to finish your home or replace items found is not only time consuming but can be down-right frustrating. They will time block your appointments (much like the cable-guy) and you shall wait until they arrive.
Remember, you do not have to fight this battle on your own. Your experienced real estate agent will be your advocate and speak up for you.
Realtors bring over 80% of all new construction business to the builder. So, there is strength in numbers.
The last thing the builder wants to have happened is to have an unhappy buyer and a mad agent who is going to tell co-workers about the experience.
📍Will the Builder Correct Issues Found?
Being proactive and checking the builder's work on a scheduled timeline will enable the builder to correct issues found promptly.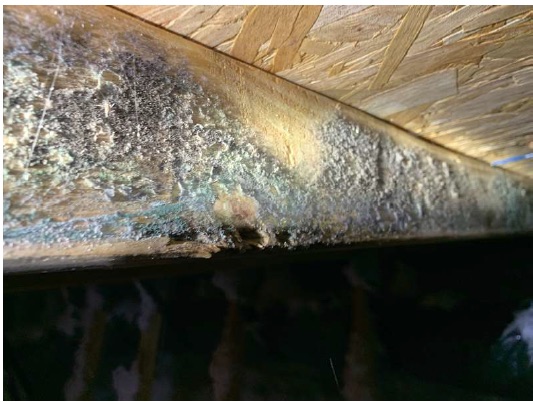 Inform the builder of your intentions of inspecting the home during the building process.
The builder's trades are on a schedule.
If you attempt to conduct your pre-drywall inspection a day before the drywall is going up, you may not get your issues resolved.
However, a reputable builder will work with you to correct the items found in the inspection.
Communication with all parties will ensure that your findings are corrected, allowing the builder enough time without delaying the building process.
If your inspector finds a major defect, you may want to consider a follow-up inspection to make sure the repair was completed correctly.
📝What is the Procedure for an Inspection?
Many builders have requirements that the inspector must supply to the builder before completing the inspection.  For instance, some builders require a certificate of insurance, a copy of the inspector's business license, and maybe even proof of auto insurance.  
The last thing you want to do is not ask the right questions, and as a result, your home inspection is delayed or even missed.
Although your real estate agent cannot schedule your home inspection, we can arrange all the details and alleviate that burden by organizing all parties and information.
⌛️What is a 1 Year Inspection for a New House?
Every builder is different, however, most warrant materials and labor for one year. Before your 1-year warranty expires, it is a good idea for your inspector to come back one last time.
Homes settle, drywall can crack as well as your exterior stucco. Not repairing stucco cracks can result in water damage and mold.
A 1 year home inspection will allow you to address minor defects and discuss any concerns that you might be experiencing.
Besides, it can keep you from losing money in unnecessary repairs that could have been covered by the builder.
Additionally, request that the inspector fly a drone over your roof. Why? You do not walk someone walking your roof if it is tile.
I have seen builders push back on repairs of cracked tiles if they determined someone was walking the roof.
A good drone can take photos of various sections of the roof and provide you with adequate proof of any issues.
💸Benefits of Inspecting a Brand New Home
Inspecting the work of others is always a good idea, especially when you have hundreds of thousands of dollars and a long term investment at stake.
Here are a few reasons to get an inspection on a brand new house.
Save Money on Future Repairs: For instance if your roof leaks, the builder will fix the leak but any furniture or electronics that were damaged is at your expense.
Protect Your Health & Safety: I have on numerous inspections seen faulty installation on gas connections, dryer vents sealed and even mold in the attic.
Lost Time: After you move in, if you find something wrong, you now must coordinate the repair with the builder's warranty department, stay home and wait for them to show up.
Lost Revenue: Resale revenue. Can you imagine selling your home and during the buyer's inspection, issues are found that you must now pay for?
Knowing your newly built home was solidly constructed and free of any significant defects or code deficiencies go a long way in having a peace of mind.
The building process can go smoothly with inspections. Therefore, getting an inspection on a brand new home can not only save you money but protect your investment.
This is where an excellent Realtor that you hire to help you comes into the play. A real estate agent will time those inspections while communicating to the builder your intentions up front.
Building your home should be an exciting and enjoyable experience. Selecting the right professionals along the way should be an added value.
*When to Do a Home Inspection on New Construction?
There are at least 2 times that you want to have your home inspected during the building process.
1. Pre-Drywall
2. Before Closing
*Is a Pre-Drywall Inspection Necessary?
Yes. A pre-drywall inspection checks items such as framing, vapor barriers, plumbing installation, electrical, drainage & more. It basically reviews anything that will be covered up by material at a later date in the building process.
*Do I Need an Agent for New Construction?
Did you know that if you decide to build without an agent you have Zero representation during your contract build? Most builders have in their marketing budgets money to pay real estate agents & it is free to you! With or without an agent, the price of your home doesn't change.
I have been in real estate sales for over 24 years. I am originally from the Midwest and have lived in beautiful Florida for over a decade. My career sales are over 2,300 homes sold. There aren't too many obstacles I haven't encountered throughout my work history. I provide you with honest advice backed by years of experience and understand that a real estate purchase or sale is your top priority.
Nationally recognized. Licensed FL Real Estate Instructor. Contact me at Sandy@SandyWilliams.com or call 941-564-9491

Summary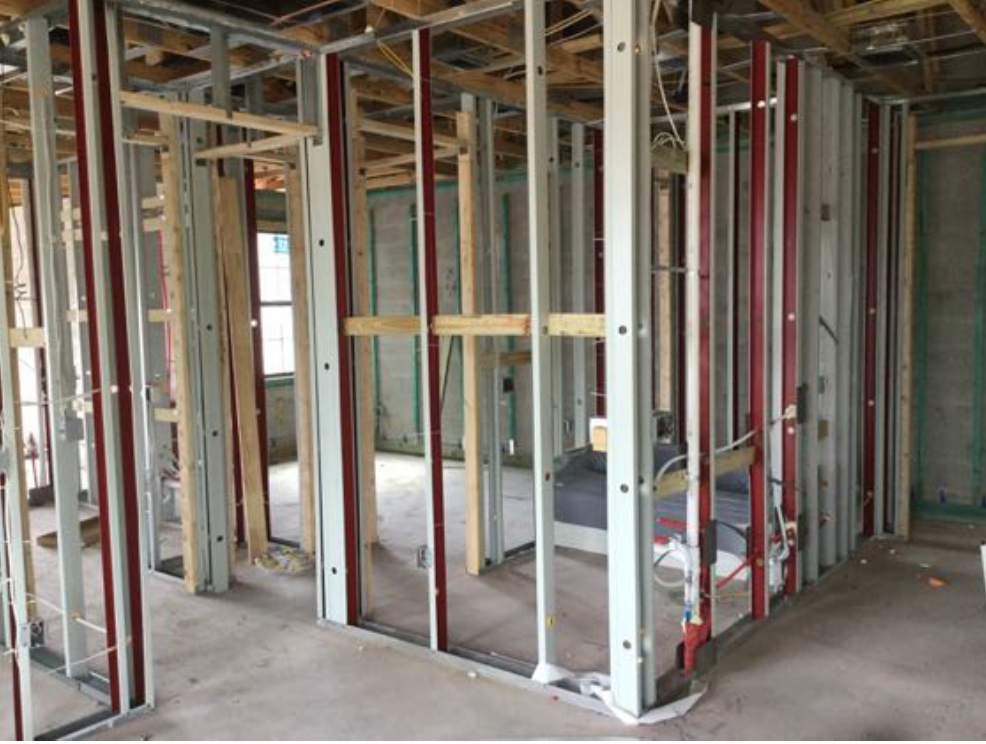 Article Name
Should I Get an Inspection on a Brand New House?
Description
See photos of real home inspections on new construction homes. Look at the difference between local building authorities vs home inspectors. Get info on how much it costs to inspect a new home. Find out the best times to get your brand new house inspected.
Author
Publisher Name
Publisher Logo