Do you have a New Construction Move-In Checklist?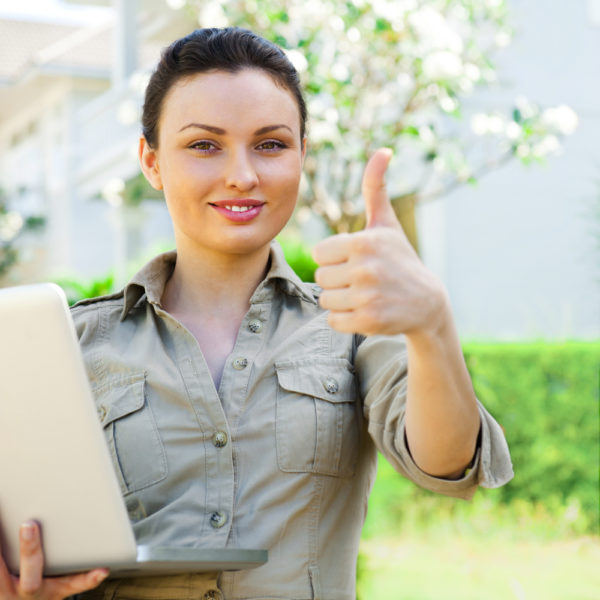 Moving into a brand new house that you just built is exciting, exhausting and sometimes it can be just downright overwhelming!
My husband and I just recently finished having our new home built and I am so happy the process is over!
Although I have represented hundreds of buyers in new construction, there is always something to learn.
To help make your move easier, and perhaps more organized, I compiled a list based on not only my experiences but feedback from countless buyers who I have represented in the building process.
These tips for moving into your newly built home will help you to prioritize and prep before your actual move-in day.
Although having a brand new house is so fun, there is quite a bit of work that goes into preparing to live in your home.
Sometimes, these are oh yeah, I should have done that before I moved in.
When your furniture arrives, it can be more difficult or next to impossible to accomplish some of these tasks.
Being proactive and planning what to do after your close your new home can save you time, headache, and maybe even money.
Before we begin, here is a rule of thumb.
Never, schedule any work to be done on your new home the day after your closing date.
If the builder has provided you with a closing date, give yourself at least a 2-3 day leeway-minimum.
I have seen too many buyers rushed into closing when the home wasn't properly completed because the movers were coming the following day.
This is a stressful time, don't rush the process.
The new construction move-in checklist is set up based on a timeline.
---
⏱Timing Your New Home Projects
When your new home is at the drywall stage, the builder will be providing you with a window of completion time.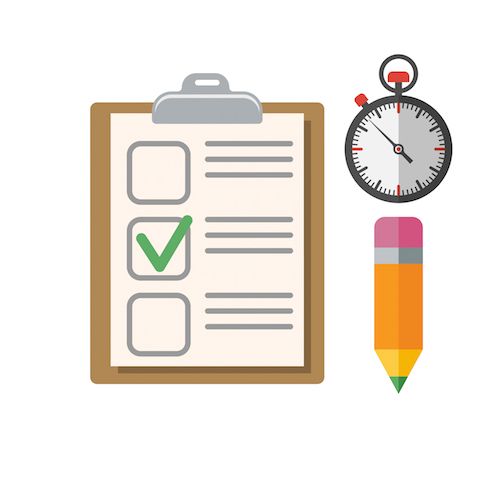 Barring any shortages in materials or mother nature, you can expect to be in your new house about 50- 60 days from when your drywall has been installed.
This timeframe is based on a production home from 1800 sq feet to 2500 sq feet.
If you are working with a custom builder or buying a condo, that timing may be different.
Ask your builder to give you an estimated closing date.
The closer you get to your home's completion, the more accurate your closing date will be.
So, what is the first thing you do before moving into a brand new house?
---
2️⃣New House Move In Tips: 2-3 Months Before Closing
What can you plan for so far in advance of your home being finished? Quite a bit actually. This is the time to arrange for painters, movers, and contractors.
Today, it seems like movers, contractors, and materials are in high demand which can push back projects or not allow you enough time to get things done.
So, word to the wise, plan ahead while your house is being built!
📦Arrange for Movers
After you have a ballpark closing date, it is time to shop for movers.
Most movers are booked out weeks if not months in advance.
Starting the process early allows for you to get estimates and research consumer feedback.
I have heard so many horror stories about movers.
Getting recommendations from friends and your Realtor while reading reviews should ensure a smooth move.
You should also be able to control costs if your mover provides you with a breakdown of expenses.
I have helped buyers save hundreds of dollars by hiring a company to move boxes and another to move larger items such as furniture and heavy items.
👷🏼Find Your Contractors and Painters
Are you planning on having work done to your home after you close? If so, meeting with contractors, getting bids, and scheduling the work can save you the hassle of living through the noise and construction mess.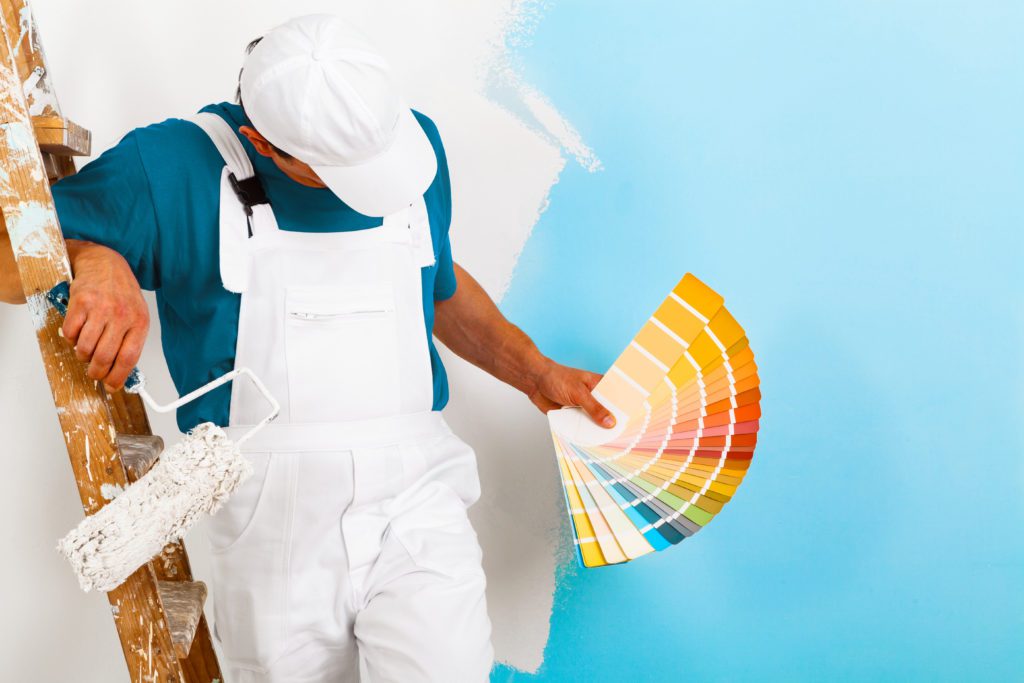 Many of my clients want custom closets or perhaps a laundry room is done after closing.
If you have the opportunity of staying out of your home for a week or two after closing, getting improvements done prior to your move-in date is a wonderful thing.
I am speaking from experience.
As I am writing this article, I have 6 contractors in my home drilling, cutting, and making all kinds of noises and dust!
I truly thought I had allowed for enough time to order, and schedule, but clearly not!
💰Obtain Quotes for Homeowner's Insurance
If you are moving out of state, your insurance agent may not be licensed to write a policy in your new location. In addition, places such as Florida have different insurance requirements that you may not be familiar with.
Moreover, storm deductions are different here than in New York or California for instance.
Shop around for insurance and ask your Realtor for a recommendation. If you find a policy that is lower than most, it may not be the best.
Getting Recommendations and conduction research now can save you from heartache and pain if you need to file a claim in the future.
---
1️⃣New Construction Move In Checklist- 1 Month Before Closing
Things to do when setting up a new house can be lengthy. Prioritize your needs such as privacy, security, and comfort. Using a new construction move-in checklist can help as a simple reminder.
🪟Measuring for Window Treatments
This should be done after the drywall has been hung. Do not measure the model home or the floor plan that you selected. There will be variances in the measurements.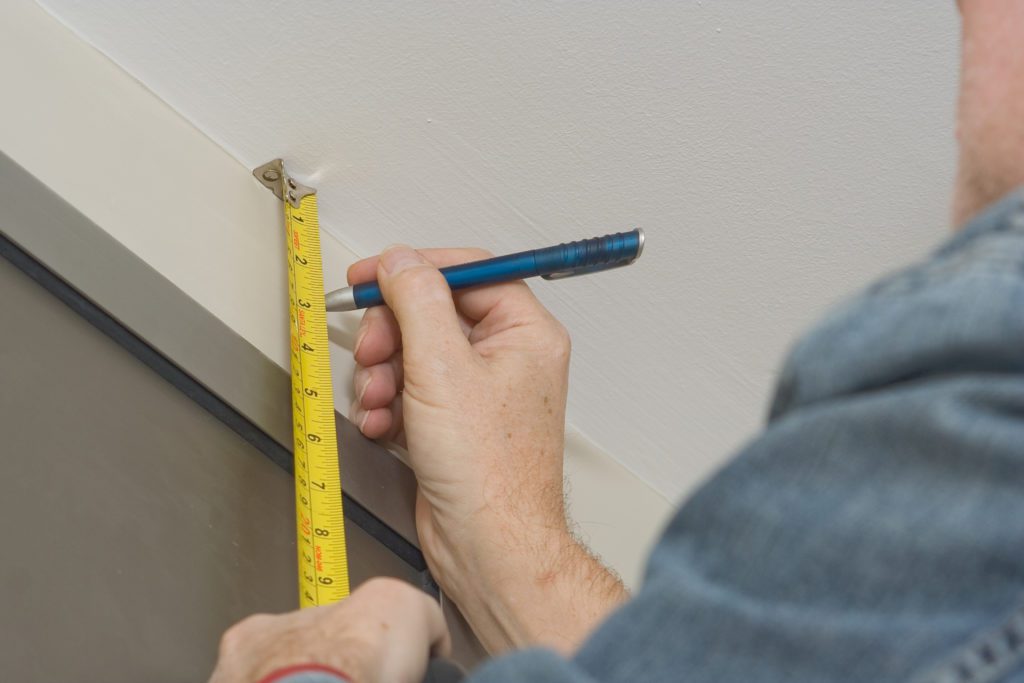 Since custom plantation shutters, blinds, as well as installation, can take several months to schedule get this done as soon as you can. Living with paper shades, if you can find them, only goes so far.
Most neighborhood HOA rules have limitations on what temporary window coverings.
Plus moving in during the summer months, without proper window treatments can increase the usage of your a/c and $$ on electric bills.
Privacy matters.
Chances are if you just finished your new home, you probably are living in a brand new neighborhood with numerous contractors perhaps working on adjacent homes.
You probably don't want to be making a mad dash through the home in your PJs to avoid being seen or worse!
📺Cable & Internet Appointment
There is nothing worse than waiting for the cable guy to show up! I have heard stories from my buyers that it took over a month to get cable and internet.
Even if you are planning on satellite in lieu of cable start planning it at least a few weeks to a month before closing. Chances are you will have to wait long if you book in advance.
👮🏽Security Sytem or Monitoring
Are you planning on having a security system installed or perhaps using the system that the builder has if your home is wired for a smart house?
If so, you will want to schedule this after your internet or cable appointment. Sometimes your security system will utilize cable or the internet.
💡Buying Ceiling Fans & Light Fixtures
Today, I am surprised what is not available due to delays in the supply chain. I know that my clients as well as myself had to wait a month or longer for light fixtures and ceiling fans.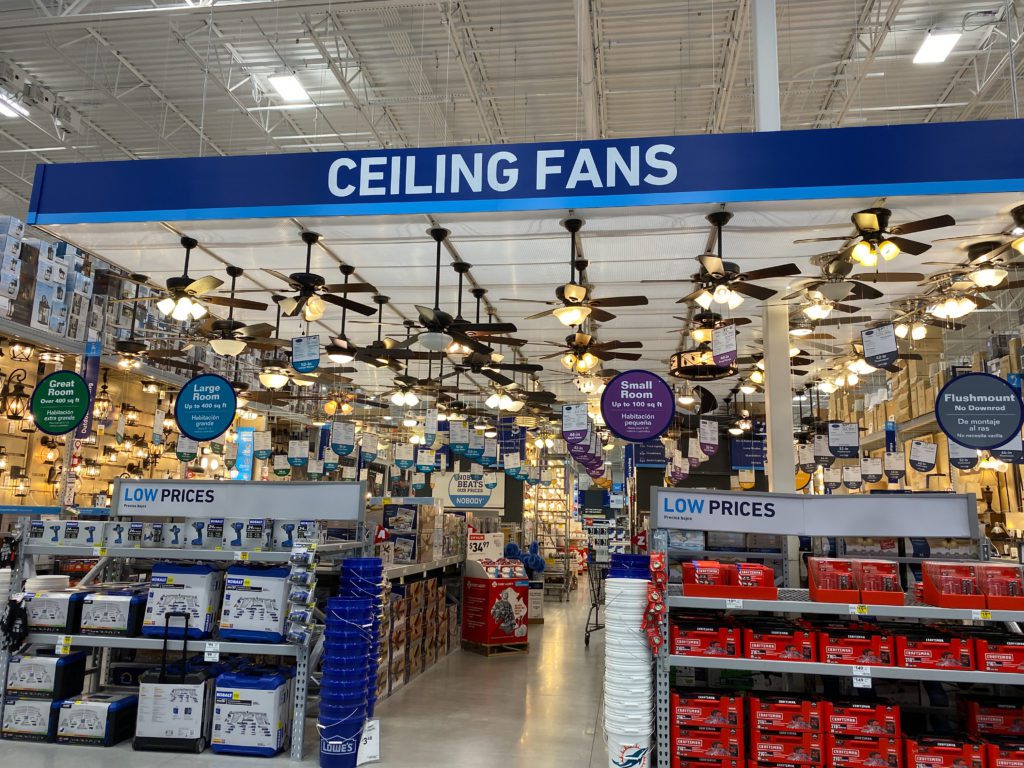 At the final stage of your home's completion, it is time to start planning for light fixtures and ceiling fans.
Most retail lighting stores do not have a large inventory in their back room.
It Is just too expensive to keep so much in stock. So, they order it. If you are buying something popular you may be waiting too long to get what you want. S
hopping early and ordering what you want will benefit you.  Most stores will hold your purchases until you are ready for them to be delivered.
🎛Obtaining Appliances for Your New Home
If you just took the basic appliances the builder offered with the intention of upgrading them once you closed on your home, now is the time to buy them.
With delays in consumer products, it may take a month or two to get your new appliance delivered to you.
Buying your appliances in advance will not only minimize your waiting period but you will also be able to shop for sales.
Most major appliance or hardware stores have very lenient delivery times. They will normally hold your major purchases for a month or two.  So, if you find a good deal, buy it early!
---
0️⃣What to Do After Closing-Before You Move In
Before you physically start occupying your home, there is just a bit of prep work to do. The home should be completely vacant in an effort to simplify these two tasks.
🧼Sealing Tile Grout
Have you ever seen dirty grout? There is nothing worse than scrubbing tile and grout and still not getting or keeping it clean.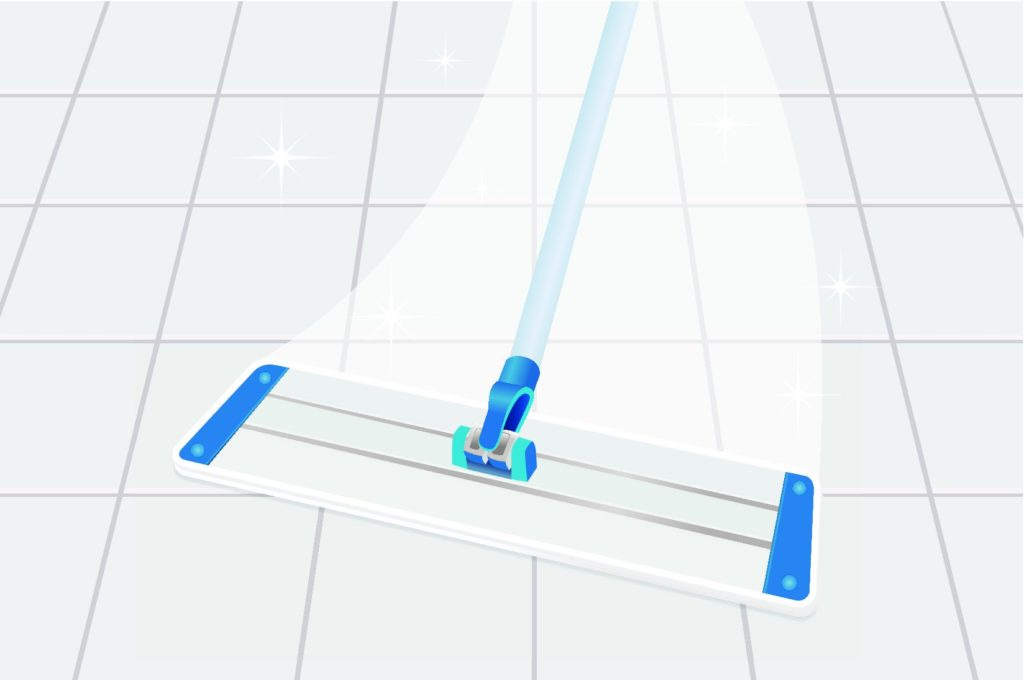 Sealing tile grout, not just your floors but shower floors and wall tile grout can go a long way in maintaining the look of when your tile was brand new. Plus it helps with cleaning.
Most grout sealing companies warrant their work. However, the easiest way to cover and seal all the grout is when your home is vacant.
In addition, once the treatment is done, you should stay off the floors and not use any of the showers (if you treated them) for at least 24 hours.
Not sealing the grout will be costly in the long run. Bringing your grout back to looking brand new will be difficult once it is stained. You may have to not only clean it later but have it stained or painted.
**If you have brick pavers or pavers around the pool, do NOT seal them at least for a year.** Brick and stone pavers may have an efflorescence that needs to be cleaned prior to treatment
🚗Sealing Garage Floors
If you are like me, when you move into your new house, the garage floor will be the holding place for all your boxes. It could be weeks or maybe even a month before you can park a car inside.
Wouldn't be better to seal your garage before the movers arrive? Even if your builder put epoxy on your garage floor, chances are it was not sealed. Sealing the epoxy floor will preserve the initial treatment.
This is one of those things your future self will thank you for. 
---
After You Move In-New House Checklist
📋Registering Appliances and HVAC
After you move in, one of the first things you should do is register your appliances. Chances are, during your walk-through or orientation with the builder, you were given all your appliance books.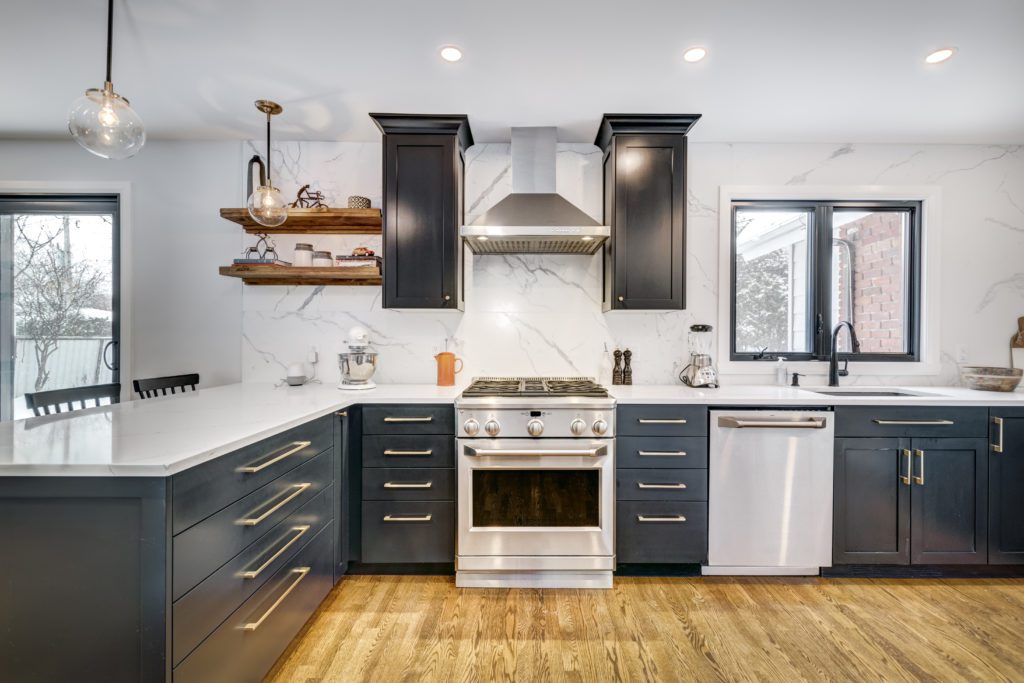 Most appliance companies will extend the warranty of your appliances if you register them.
However, if you do not register your appliances and you should have an issue, you may find yourself having an issue with submitting a warranty claim.
The same is true with your heating and cooling system.
Usually, you can find all the information to register in the instruction guide and directly on the appliance itself.
🌡Ordering A/C Filters
Any new construction move-in checklist should include ordering A/C filters. New construction is dirty and dusty! Although your new home is now clean, what about all the dust that went through the HVAC system?
Dust from drywall sawdust and more! Although the builder has a process of blocking off the vents, the a/c filters need attention asap.
If you are still in a neighborhood with active new construction around you, not only what occurred inside your home matters but what is ongoing outside does too.
Buy a dozen a/c filters from your local hardware store or online the first week you move into your new home. You will want to change that filter at least once a month for the first year. I normally change mine on the 1st of every month.
🏘Re-Evaluate Your Homeowner's Insurance
If you have purchased new furniture and have unpacked, you may want to reconsider your insurance coverage. Additional policy riders such as art and jewelry require documentation such as photos and appraisals.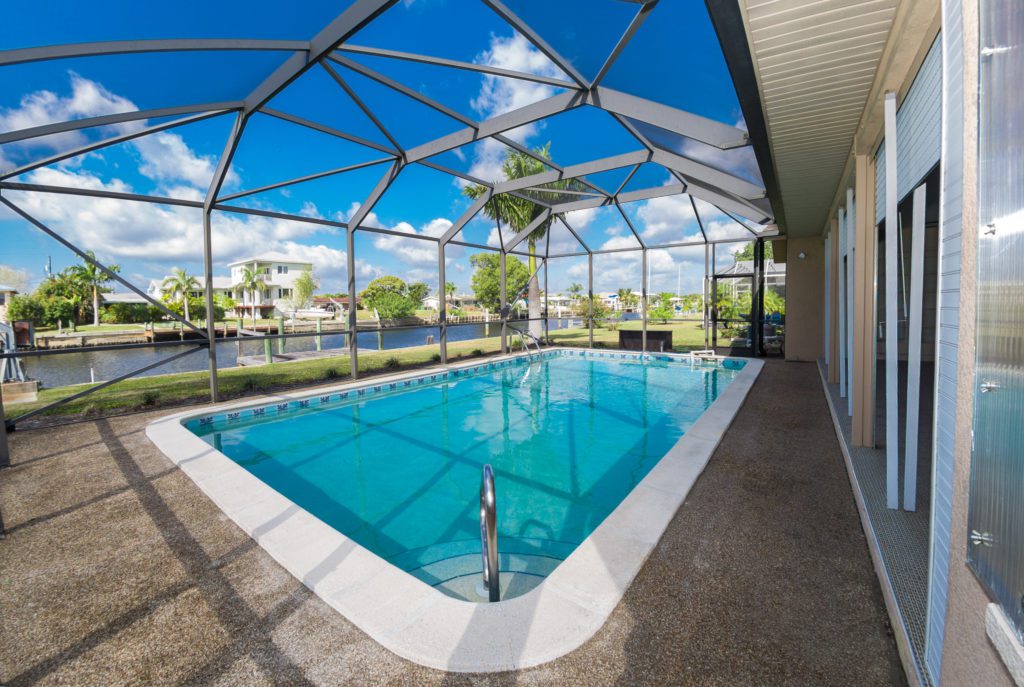 Although you may not be in a flood zone, having that coverage could protect you from freak rainstorms or flash floods. Flood insurance for homes in zone X can be affordable and a good idea.
So, if you are in an area prone to certain acts of GOD (earthquakes, tornados, hurricanes) consider evaluating additional coverage.
If you live in Florida and have a cage around your pool or patio, you should look into insuring your cage for additional coverage.
 I added extra coverage and the yearly fee was around $130.  Considering how expensive it is to replace an enclosure, that hundred + dollars seems very reasonable.
---
Summary
Building a new home can be so much fun. After all, you get to choose everything you put in your new house. Having a new construction move-in checklist will simplify your moving experience by planning ahead.
After decades of representing buyers, just like you, I am able to assist them in what to do after they own their new home.
There is a lot to do after you buy your home. Prioritizing what you would like to accomplish before you move in can help you budget your time and money.
Your Midwest Connection to the Sunshine State
I have been in real estate sales for over 24 years. I am originally from the Midwest and have lived in beautiful Florida for over a decade. My career sales are over 2,300 homes sold. There aren't too many obstacles I haven't encountered throughout my work history. I provide you with honest advice backed by years of experience and understand that a real estate purchase or sale is your top priority.
Nationally recognized. Licensed FL Real Estate Instructor. Contact me at Sandy@SandyWilliams.com or call 941-564-9491