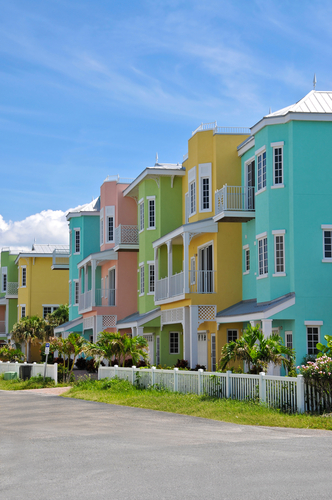 Purchasing a condo in Florida can be exciting, and sometimes overwhelming all at the same time.  If you have never bought a condo in Florida before, there could be a few differences from your area.
Some buyers are looking to escape the cold winters up north and perhaps rent out their condo during the off-season.  
Condo living can be the perfect solution to enjoying the Florida winters and not worrying about maintenance when you are up north.
While others may be looking to purchase a condo now for their future retirement.  
Whatever your reason for wanting to buy a condo in Florida, you can find what you are looking for if you understand how the condo-buying process works.
Plus, go into the purchase with a seasoned Realtor who understands how to spot a bad building, or how to identify future problems.
So, you might find the following items helpful during your search and overall decision-making process.
My experience regarding condos equates to over 21 years of experience and over 2,100 properties sold. I can safely attest that not all condo buildings are created equal.
I would like to share with you my knowledge and advice about buying a condo in Florida. 
Knowing what to expect, and questions to ask will enable you to find the perfect condo and glide effortlessly through the process.
🏢What is a Condo?
A condo in Florida is all about how the legal description of the property is recorded.  Buying a condo comes with the understanding that there is a shared space and shared walls.
If you are in a building with multiple units, you basically own the air space between the walls and ceilings of your unit.  You have common walls and grounds that you share with the other unit owners.
Thinking about New Construction? Read This First: Buying New Construction
Not all condos are located in high-rise buildings, and some can be freestanding units as well.  That is why looking at the legal description is essential. 
The legal description can be found on the tax record or on the Multiple Listing Sheet (MLS).  Usually a condo legal description in Florida will look something similar to this: Paradise Yacht Club, Building A, Unit 101.
A unit owner shares a common space with the other owners.  For instance, the lobby, the swimming pool, laundry facilities, and clubhouse are owned by everyone.
This is all considered common grounds and should be accessible to every unit owner. Plus, part of your condo dues also goes to the maintenance and insurance of the common grounds.
Because you share the space, if something needs to be repaired, such as the swimming pool, every owner has to pay a percentage of the repair.
Asking about the legal description first will determine quite a few things, for instance, your financing is different in a condo vs townhouse or single-family home.
📍What are Condo Covenants?
Most condo developments in Florida have a set of recorded rules and conditions that restrict a homeowner's use and define common areas.  More commonly referred to as covenants, the intent was to establish uniformity and order within the community.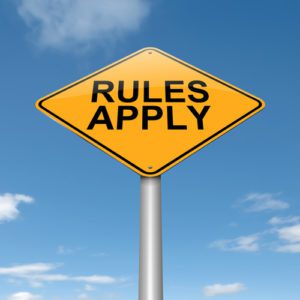 I don't know who said this, "without rules there is anarchy" but I think it's applicable to condo ownership.  If you choose to own a condo, there will be rules to follow. 
Can you imagine having shared walls where everyone gets to do what they want, whenever they want? 
Some of the rules you can expect will be regarding pets, the time when work can start in your unit, and rental requirements.
Some of the rules you may not like and some it will seem the association overlooks. Selective enforcement of condo rules is a big no-no and most condo boards will not allow it.  The state of Florida within the past few years has tightened the laws pertaining to condo boards and their actions regarding governance.
It might be in your best interest to ask a few neighbors their opinion of living in the building you are considering.  You know those unhappy people will be the first ones to talk. 
Check Google and Yelp for reviews of the building, including the professional condo management company, if there is one.
When you purchase a condo in Florida, the real estate sales contract addendum, specifically referred to as the Condo Rider, will allow you to receive and review the condo rules and budget. 
It is also a good idea to ask for a copy of the last set of minutes from the board meeting.  Reading the minutes will allow you a glimpse inside the board, how they function, and any impending improvements that may require an assessment.
⚖Pros & Cons of Condo Ownership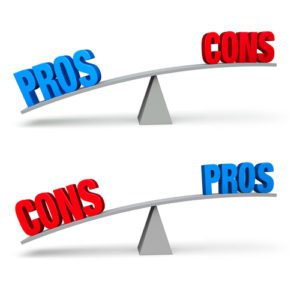 Just like owning a single-family home, there are benefits and demands of that particular property.  The same goes for owning a condo.  Before you buy a condo, consider the benefits vs the liabilities.
Condos require less maintenance: Owning a condo in Florida, especially if you live out of state, can be beneficial in terms of the amount of maintenance that you will be required to do. 
If you want to get away and enjoy the sunshine without a huge work list every time you come to visit, then maybe having a condo is just what you need.
Lack of Privacy: A lack of privacy can be especially true if you live in a building with a doorman, or a gated community.  I once lived in a beachside condo that had a security guard and a doorman that required guests to be called in (including the pizza delivery). 
As a single woman, I loved the security of living in that building, but at times felt that the whole world knew that I had a terrible habit of ordering pizza.  I really didn't notice my neighbors too much, it was a very large building on the water so people pretty much minded their own business.  But you do give up some privacy when you share a common space.
Shared Expenses: Owning a condo means that every unit owner carries some liability regarding repairs of the common areas, as well as the structures overall.  In some areas of Florida (Dade and Broward County) the state requires a 40-year re-certification of the building. 
The 40-year inspection of the building is to ensure the building is fit to withstand hurricanes and is structurally sound. Part of the 40-year inspection includes reviewing the balconies, electrical systems, and elevators. 
I truly have not seen in my 11 years of selling real estate in Miami a building that completed all those major repairs without assessing the owners. As of this writing, these are the only 2 counties that have the 40-year certification requirement.
Given the recent changes regarding condo financing for Florida, assessments are going to be a roadblock for getting a mortgage approved, especially for older buildings.
You Must Follow the Rules: The Covenants, Conditions, and Rules as mentioned earlier will be enforced by the condo board or management company.  You will be glad they are there if the unit above you decides to have a dance party at 3 AM.  However, if owning a pet is important to you and your building does not allow it, you cannot have one.
🔓Buying a Condo & Renting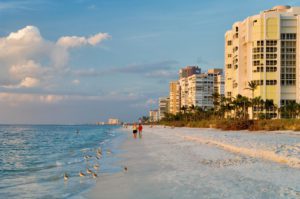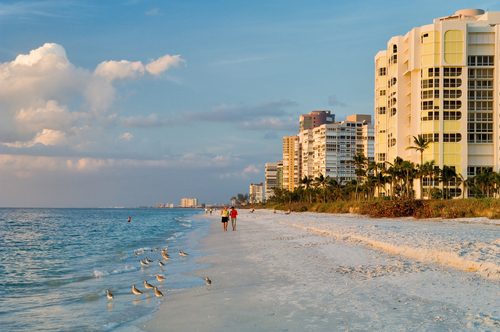 If you are looking to buy a condo in Florida to use and rent out while you are away, you need to look at demand, rental rates, and building rules.
Certain areas, like Anna Maria Island or Amelia Island, have a high demand by tourists, and therefore renting your unit may be easier, and the restrictions of the building maybe a little more lenient than areas such as Miami.
Some buildings have rental restrictions that allow you to rent your unit, but only after a period of ownership. For instance, I have seen condo restrictions that will allow one-year rentals but only after a person has owned the unit for two years.
You May Be Interested in the Article: What are Seller's Closing Costs in Florida?
Although the condo building may allow rentals, check the rules for the minimum length of stay.  Most condo buildings that allow rentals will not tolerate daily rentals. And some may even require your tenant to be approved by the association before they will allow occupancy. 
If your building has that approval restriction and you do not follow it, they do have the right to evict the tenant and fine you for breaking the rules.
🌇Condo VS. Townhome
Some condos can look like townhomes or as mentioned earlier single-family homes.  But owning a condo is different in terms of maintenance, fees, and insurance than a townhome. 
A townhome can be governed by an association with common areas, similar to a condo and some will even require the fees to cover all the roofing as a condo might.  The biggest difference is going to be in two things, ownership of the land beneath your feet and insurance. 
A true townhome will have a legal description that reads quite like a single-family home, however, most will include common areas with the legal description.  So, a townhome legal description will typically look like this one in Florida, townhomes of paradise, lot 1 blk 2, common areas of x, and part of y &z.
Insurance on a townhome will also be different than a condo.  In a condo, the majority of the insurance is paid for by the association.  Typically, a condo unit owner pays insurance for personal content and perhaps water damage, but not for the structure itself. 
With a townhome, the association may carry some structural coverage, especially if the townhomes are attached.  However, a townhome owner may be required to carry additional insurance on the structure and perhaps an independent flood policy is located in a flood zone. 
I owned a townhome in Florida for several years, I had to pay for structural coverage, content, and flood insurance.  That policy was very similar to what a single-family homeowner would pay.
Maintenance responsibility for a townhome vs a condo can be different as well.  Some townhomes require the owner to maintain the roof and exterior. 
While other townhome developments just require the owner to maintain the patio, walkway, and flowerbeds leading up to their property. Check the covenants for the requirements.
📝What is a Condo Questionnaire?
Every person thinking about buying a condo should know what a condo questionnaire entails.  A condo questionnaire is a two-page set of questions that evaluate the financial stability of the building, look at the number of delinquent condo owners (who are not paying dues), foreclosures, the number of units owned by one person or corporation, the reserves of the building, and the number of units that are being rented. 
That is not all of the questions found in the questionnaire, there are also questions pertaining to lawsuits.
The condo questionnaire is used as part of the financing to help the mortgage lender determine risk. The greater the risk, the more money they will require as your down payment.
Even if you are looking to purchase a condo and pay cash, paying for a questionnaire might be a good thing to help you determine if the building is solvent and managed properly.
💰Financing a Condo Purchase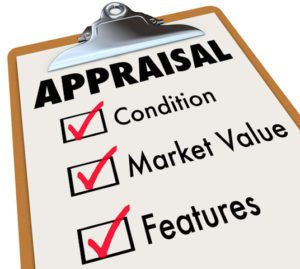 Financing a condo purchase in Florida may be a little different than in most states.  Since the last real estate crisis, buying a condo in Florida with a mortgage comes with a set of lending requirements. 
The largest requirement by far is the amount of money required for the down payment.
Since most mortgages are sold to Fannie Mae or Freddie Mac, an examination of the condo questionnaire is required for loan approval.
**Since the recent condo collapse in Miami in 2021, Fannie Mae has changed the rules for approving condo loans in Florida**
Getting a loan in any older building in Florida just became harder to do.  Fannie Mae has directed the appraiser to obtain not only 6 months of condo board meetings but to also investigate any issues, conversations, or repair items that could be considered delayed maintenance issues.
In addition, all condo building assessments will be fully examined to determine if any of the funds are going to be used for repair items that have been neglected.  
I totally agree that any buyer must be fully protected.  Furthermore, I have always asked for board minutes so that my buyer can review what is actually going on in the building.
However, given Fannie Mae's history of not wanting to loan money on condos in Florida, getting a loan approval, even in a well-maintained older building is going to be a challenge.
You May Like the Article: 10 Must Do Steps in Buying a House
The main loan requirement has to do the down payment and the condo questionnaire.  If the condo development fails any of the questions found in the questionnaire, you must put a minimum of 25% down (owner occupant) or 30% (vacation residence or investment). 
Most condo developments in Florida cannot pass the questionnaire.  This is especially true in vacation/resort locations where there is a higher percentage of non-owner occupants or the units are rented. Failing the questionnaire isn't always a bad thing, is just lets the lender know the potential risk.  
Most lenders keep a condo list of buildings that can pass the questionnaire, so ask your lender if they have a list.
Do NOT fall for the lender encouraging you to go shop for a condo and then wait and see if underwriting will accept the questionnaire with a lesser down payment. 
I cannot tell you how many times I have heard this from lenders as well as other real estate agents.
Beware, you could lose a lot of time and maybe money if your selected condo building doesn't pass and you do not have the additional down payment funds. 
You can always ask your real estate agent to check with the listing agent to see if they know about financing in the building.  Or pay for a questionnaire upfront, before you write your offer.
FHA & Florida Condos
Getting an FHA mortgage to buy a condo in Florida has been next to impossible, until now.  As of October 2019, you will be able to buy a condo in Florida and finance it with an FHA mortgage. 
However, there are still quite a few requirements that the condo development must meet.  In addition, there is a limited amount of FHA loans that will be allowed in each condo building as well.  So, ask your lender to see if the building or development you are interested in will qualify.
🌴Where to Buy a Condo in FL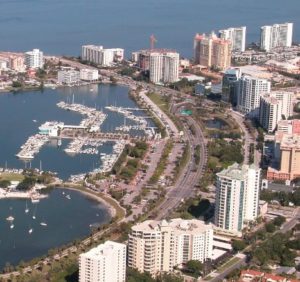 Trying to figure out where to purchase a condo in Florida can be challenging, especially if you are not very familiar with different areas of the state. 
A few things to consider as part of your purchase criteria might be what is the primary use of the condo, your budget, maintenance fees, proximity to airports, ease of beach access, and cultural events in the area.
I have lived and sold real estate on both sides of south Florida.  There are a few common truths to both sides. 
The beachfront property will be more expensive, maintenance fees will be higher and traffic will be heavy during peak season.  Your ability to rent the unit if you wish to will be limited or restricted altogether in the Miami area. 
The west coast of Florida such as Sarasota, or the barrier island of Anna Maria has wonderful beaches, and you will find your ability to rent your condo unit fairly easily.
Weather: South Florida is warmer than the north during the winter season.  I have lived in Miami and I currently live in the Sarasota area.  During the summer, both areas are consistent with temperature. 
However, in the winter, there seems to be about a 7-10 degree difference with Miami being slightly warmer.  If you go north of Sarasota, you will see an even larger variance in temperature during the winter months.
Expenses:  Larger cities usually have higher taxes, higher price as well as condo dues.  However, you have more things to do, cultural events and access to airports with flights. 
Consider pulling up Yelp for restaurants, service providers, as well as Trip Advisor for things to do in the area that you are considering.  Most communities have their own website and will post an event calendar. You may not want to be active all the time, but knowing your options is a good idea.
Purchasing a condo in Florida can be a great experience, especially if you prepared with the right questions and know what to expect during the purchasing process.
Click Here to See Condos for Sale in SW Florida
Browse condos for sale in Bradenton by selecting a price range below.
✴️Frequently Asked Questions About Buying a Condo in Florida
* How Much Downpayment on a Condo in Florida?
There are 3 factors that determine how much of a downpayment that is required to finance a condo in Florida
First is your credit score. If you have a high credit score, some lenders (not all of them) offer loans with as little as 5% down for a condo.
Second. Is this your primary residence? If you have excellent credit and are making this condo your primary residence then you might pay less down.
Third. Condo Reserves. If you are buying in a condo building that has 10% or more in reserves, then chances are that building will pass the full condo questionnaire which means you can put less than 20% down.
*Are Florida Condos a Good Investment?
Every condo building is different. A good investment in a condo involves several factors.
1. Is the condo building being maintained?
2. Does the condo budget have financial reserves?
3. Is the location desirable?
4. Are the monthly dues in line with the local market?
*Can I Buy a Condo in Florida to Rent?
Check the rules of the building. There is no standard set of rules governing condo buildings in Florida when it comes to rental restrictions.
If you are looking to buy a condo in a vacation area such as Sarasota, the answer is yes, but check the duration of the rental period and how often you can rent the unit.
*It is a Good Time to Buy a Condo in Florida?
During the real estate downfall in the early 2000s, the Florida condo market took a big hit. Since then, lending practices have been tightened to reduce speculation.
Moreover, condo buildings have tightened budgets, reduced the number of investor-owners in a building and have even started collecting capital contribution funds at closing to ensure a financially healthy building.
See the article: When is the Best Time to Buy a House in Florida
*What Questions to Ask When Buying a Condo in Florida?
It depends on what you want to do with the unit. There are a few basic questions I ask the association for my buyer. If you don't ask the right questions, it could cost you BIG money later.
1. Is management planning any assessment or large improvements in the future? Ask to see at least the last 2 months of minutes from the board meetings.
2. What are the rental restrictions in the building? You might not be renting your unit out, but what about your neighbors? I have seen some buildings allow weekly rentals-I am guessing that if you are living there permanently you probably don't want a new neighbor every week.
3. What is the pet policy? I am a dog lover but sometimes dogs can be loud. If you want peace and quiet then ask. Or if you have a pet ASK.
4. How much money do you have? Checking the budget and reserves is important to not only owners on fixed incomes but financial planning and stability of the overall building.
5. Extra Parking? Is there adequate parking for your second car or visitors? Many buyers miss this one until it is too late. In large metro areas like Miami, having an additional parking space is like finding a pot of gold!🍀
*What is the Benefit of Owning a Condo vs a House?
Condos are normally more convenient to own vs a house.
1. The majority of condo associations are required to maintain the exterior of the building as well as the roof and landscaping.
2. A Single-family home requires additional maintenance on the outside, such as the roof, painting, and yard.
3. Overall, the benefit of owning a condo vs a house would be convenience. Basically, on a condo, you can just lock the door and leave.
I have been in real estate sales for over 24 years. I am originally from the Midwest and have lived in beautiful Florida for over a decade. My career sales are over 2,300 homes sold. There aren't too many obstacles I haven't encountered throughout my work history. I provide you with honest advice backed by years of experience and understand that a real estate purchase or sale is your top priority.
Nationally recognized. Licensed FL Real Estate Instructor. Contact me at Sandy@SandyWilliams.com or call 941-564-9491

Summary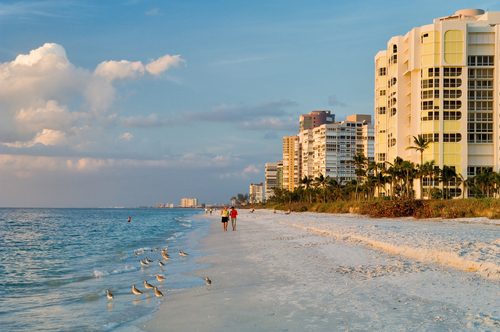 Article Name
Purchasing a Condo in Florida
Description
Get the inside scoop of buying a condo in Florida. Learn how to get the best financing for condos, look at where to buy a condo in Florida & understand the difference between condos & townhomes.
Author
Publisher Name
Publisher Logo