New Years Eve in Sarasota and Bradenton is a great place to be. Wether you decide to do a roof top celebration, listen to live music or participate in the pineapple drop, you will find plenty of fun things to do. Fireworks for New Years Eve in Sarasota?  Yes, please and much more!
Check out New Years Eve events for Bradenton, Sarasota and Anna Maria Island right here.
Click Here to Stay Up to Date On Holiday Events
Downtown Sarasota New Years Eve
The Annual Pineapple Drop, Main Street, Sarasota, 1:00 PM and goes until 1:30 AM: Partake in one of Sarasota's most popular event!  The Pineapple Drop!  This year will be bigger than last. Main Street goes carnival with amusement rides, games, food trucks beer concessions.  DJ's take the stage around 8 PM and help get the party started.  Watch the pineapple drop at midnight and celebrate 2019. Several streets will be closed for this event including Lemon Ave, Main Street, and First Street.  Coolers and backpacks will not be allowed.  You cannot bring alcohol, however, there will be alcohol available for purchase.
Gator Club: At 9:30 PM, Johnny Diamond plays on stage and rocks the party.  Get your dance shoes on and get ready to have a good time.  Then at midnight walk down the street and watch the pineapple drop. If you like groups like U2 and ACDC then don't miss the Johnny Diamond Band New Years Eve 2018 at the Gator Club.  Call them to get tickets and to reserve your outdoor table 941-366-5969
You May Be Interested in the Article: 26 Things to Do in Sarasota
New Years Eve Sarasota
Labeled "The Sarasota New Years Eve Party" at the Sarasota Municipal Auditorium, 801 N. Tamiami Trail, Sarasota. Check out this all-inclusive event.  This year's theme is Illumination. The entertainment line up includes Mylon Shamble,Guitarist Lido Capo, plus DJ Jonathan Cortez aka Jack of All Trades. Tickets include: OPEN BAR: Top-Shelf Liquor, Catered Appetizers provided by Premiere Catering & JPAN Sushi, Bottomless Champagne, HUGE Dance Floor, Light Show, Free Valet, Midnight Countdown & Celebration.  So, dance the night away and toast the new year 2019 with champagne at this party. Tickets for early birds are $150 pp. You can visit the website https://www.eventbrite.com/e/sarasota-new-years-eve-party-tickets-40886561807 for more info on prices and offerings.
Westin Hotel, Inclusive New Years Eve Package: Do you want to pamper yourself and perhaps someone you love for New Years?  This year the Westin New Years Eve is having a party of the roof top.  The New Year's Eve Experience on the roof top includes a 4-hour open top shelf bar, a champagne toast at midnight and hors d'oeuvres, desserts and entertainment.  If the weather doesn't cooperate, the party will be moved inside. Tickets are $229 per person and you get check out their Facebook page to get them.
The Westin for New Years Eve is also having a party on their restaurant terrace (EVOQ) as well.  For $30 per person, you can enjoy the beautiful terrace, see the fireworks, enjoy live entertainment and a champagne toast to ring in the new year. Cash bar will also be available.
Selby Gardens, 900 S. Palm Ave, Sarasota: 8 PM-1 AM, $250 PP. This black-tie event is set in a tropical garden with all its holiday lights and splendor. Catered by Michael's on the Bay, for a seat four-course dinner, live music, and dancing. Take in the fireworks, enjoy dancing to live music and celebrate the new year in style in Sarasota.
Crosley Estate, The Crosley Supper Club, 8374 N. Tamiami Trail, Sarasota.  This Speakeasy Soiree should be the hit of New Years Eve parties in Sarasota. The doors open for dinner at 7 PM, the after party starts at 9:30 PM. This should be a great time with exceptional food and entertainment. If you decide to go to dinner and/or the after party, you must purchase a ticket in advance.  Dinner, dancing and a game of chance at the Crosley Supper Club. Dinner + After Party Tickets are $145 per person.  The After Party tickets are $45 per person. Spend New Years Eve at the Crosley Supper Club in style. What could be better?
New Years Eve Sarasota Fireworks
Sarasota's Bayfront midnight fireworks display will light up your New Years Eve. Hosted by Marina Jacks, you should be able to see the fireworks from Bayfront Park, or at Marina Jacks.
Marina Jacks New Years Eve: If you decide to have dinner and watch the fireworks, you will want to make reservations. The Patio Grill will be open from 9 PM-1 AM.  Seating will start at 7 PM and there is a $35 cover charge and a $35 minimum per person. Live music with Coastal Jamz.  * Dining room and lounges will be open too*  See Marina Jacks for more information and to make reservations or call 941-365-4232.
Click Here to Stay Up to Date On Holiday Events
Celebration Cruise: Marina Jacks: 8:30 PM-12: 30 AM. Boarding will start at 8 PM. Enjoy live music, dancing, a wonderful buffet and party favors to ring in the new year. The fee is $169.95 per person.
See Info about Dinner & Movie in Sarasota
Bradenton New Years Eve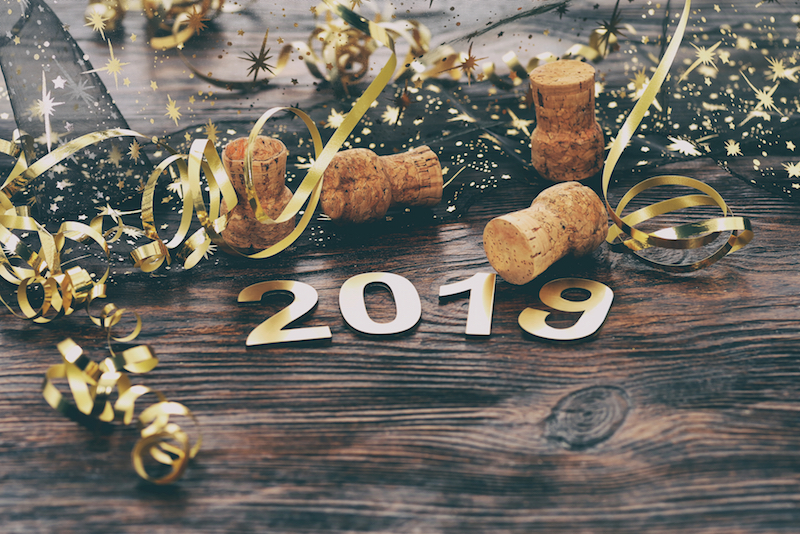 Bradenton is ready for New Years Eve and there is plenty to do if you don't feel like driving to downtown Sarasota. If you are looking for a block party or just chilling to some good, live music with a few friends, you don't have to look far to find it.  Bradenton has some of the best music bars in the area.
Main Street Live, Old Main Street: The party gets started at 3 PM and the street gets shut down to auto traffic.  Local bars will be open, food trucks will be there and so will all your friends!  Feel like dancing in the street?  No problem, actually it's encouraged. Live music starts at 6 PM. Come, have a great time and let your hair down.  Rock the New Years in downtown Bradenton. The fun goes until midnight.
Pier 22 New Years Eve Bash, $149 PP for the 9 PM Event. You can have a sit-down dinner or come for the buffet. What could be better than celebrating with a wonderful view of the Manatee River as it glistens under the moonlight?  At 9 PM, the grand ballroom opens up with a DJ, big dance floor, a large spread of food and open bar.  There will even be a photo booth to capture your good times. You must make reservations for this event.
The Clam Factory, Ocean Disco New Years Eve, 10104 Cortez Road, West Bradenton, Doors open at 9 PM.  Tropix Band and BC & the Gang will party into the new year.  These local bands have a great following, so if you are planning on coming here, go early and grab a bite to eat. As of this writing, the Clam Factory did not have any info on time the band will start.
See the Article: 22 Fun Things to Do in Bradenton Here
Anna Maria Island New Years Eve Fireworks
If you are staying on Anna Maria Island, lucky you!  But even better that you can take the trolley around the island and enjoy all the New Years Eve fun on Anna Maria Island.
Beach House New Years Eve, 200 Gulf Drive North: No Reservations, Seating is on a First Come Basis. 8:30 PM-12:30 AM. Enjoy the new deck and the beachfront location in the newly remodeled Beach House.  Music provided by longtime islander Chuck Caudill. There's something special about the beach, music and New Years Eve on Anna Maria Island. Fireworks begin at midnight and you can enjoy them from the outside bar, the sunken lounge or deck. Fun for the entire family! For more info call: 941-778-8718.
Island Time Bar & Grill, 111 Gulf Dr. South:  You can have a fun dinner and listen to live music at Island Time from 9 PM-1 AM.  At midnight, walk out and cross the street (there is public beach access beside the Moose Lodge) and watch the fireworks.  The Beach House is just a down the road a few blocks, so this spot will be excellent for seeing the fireworks.
Don't Drink and Drive: Contact Numbers/Apps
It is a terrible way to start off the New Year-in Jail.  You can call a cab, take an Uber or Lyft.  Here are the phone numbers for the local cab.
Bruce's Taxi: Bradenton: 941-755-6070
Alpha Taxi: Bradenton: 941-565-3864
Yellow Cab of Sarasota & Bradenton: 941-955-3341
I have been in real estate sales for over 20 years. I am originally from the Midwest and have been living in beautiful Florida for over a decade. My career sales are over 2,100 homes sold. There aren't too many obstacles I haven't encountered throughout my work history. I provide you with honest advice backed by years of experience and understand that a real estate purchase or sale is a top priority for you. Nationally recognized. Licensed FL Real Estate Instructor. Contact me at Sandy@SandyWilliams.com or call 941-564-9491

Summary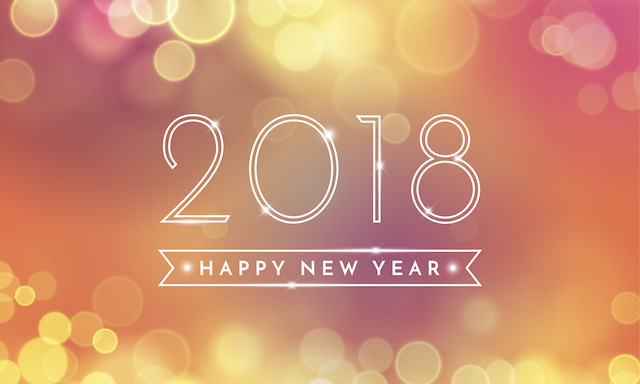 Article Name
New Years Eve Sarasota 2017
Description
Looking for something fun to do to ring in the New Year? Find info on Sarasota New Years Eve Fireworks, Find out about the Pineapple Drop, See Live Music and New Years Eve Events in Bradenton. See the Best Places to Watch the New Years Eve Fireworks on Anna Maria Island Here.
Author
Publisher Name
Publisher Logo