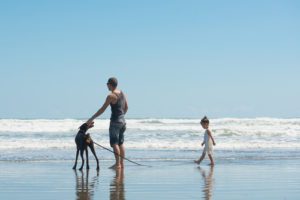 Buying a beach condo in Florida is on quite a few people's bucket list, especially if you are trying to escape winter.
What could be nicer than getting up in the morning and having coffee on your balcony with a refreshing sea breeze?
Before you jump into buying a condo on the beach in Florida, there are a few things you should consider first, to protect your investment.
I have sold condos in Florida for over 20 years and have owned investment beach condos as well as lived in a beachfront condo in Florida.
Through my 20+ years of selling real estate, I have a good idea of what is selling, and how much you should be paying for a condo.
I have also seen horrendous buying mistakes that have put people in a negative equity position.
Over my real estate career and roughly 1,500 condo sales in Florida, there are a few things I would like to share with you.
For me, every sale is a learning experience. I get to hear what consumers think and what they value most in real estate purchases in Florida.
I would like to pass along to you feedback and thoughts from successful buyers like yourself who were looking to purchase a beach condo in Florida.
Knowing what consumers seek, what they are willing to pay for, as well as their dislikes, can guide you in what is valuable and what could be a waste of money.
Search Pet Friendly Condos for Sale in Bradenton Here
Although you are thinking about buying a beach condo in Florida, I always look at a purchase as an investment. One day, you will want to sell it, or perhaps deed it to a loved one.
Either way, my intent for you is to walk away with money in your pocket.
[su_divider divider_color="#45f0cc"]
🌴Are Florida Beach Condos a Good Investment?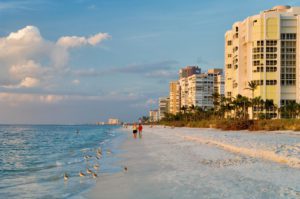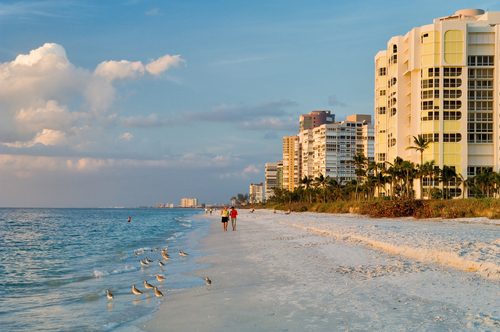 Having a beachfront condo in Florida as an investment property can be a great thing if you know how to buy it.
Owning a condo directly on the beach in Florida is different than even a few blocks away.
There are two assumptions I have to make in order to talk about property values for condominiums by the water.
First is that the building is being properly maintained. There are no delayed maintenance issues, for instance.
Second, the building is financially solvent (financially healthy). There is not a high rate of delinquencies in terms of dues or defaults.
Therefore, If the building you are considering is financially healthy and well maintained, you should expect the following.
High Rental Rates: $$ Beach condos in Florida do have higher rental rates and a steady stream of tenants too.
When people go on vacation they want the dream of waking up and looking at the ocean, the convenience of just walking out to the beach or catching a spectacular sunset are just a few reasons tenants are willing to pay for it short term.
Appreciation rates: 💯Do you know the old real estate saying about location? Location, location, location. That definitely applies to beachfront property. There is only so much of it.
If you have a nice, wide sandy beach and the condo building has nice amenities, then your beachfront condo should give you nice residual income.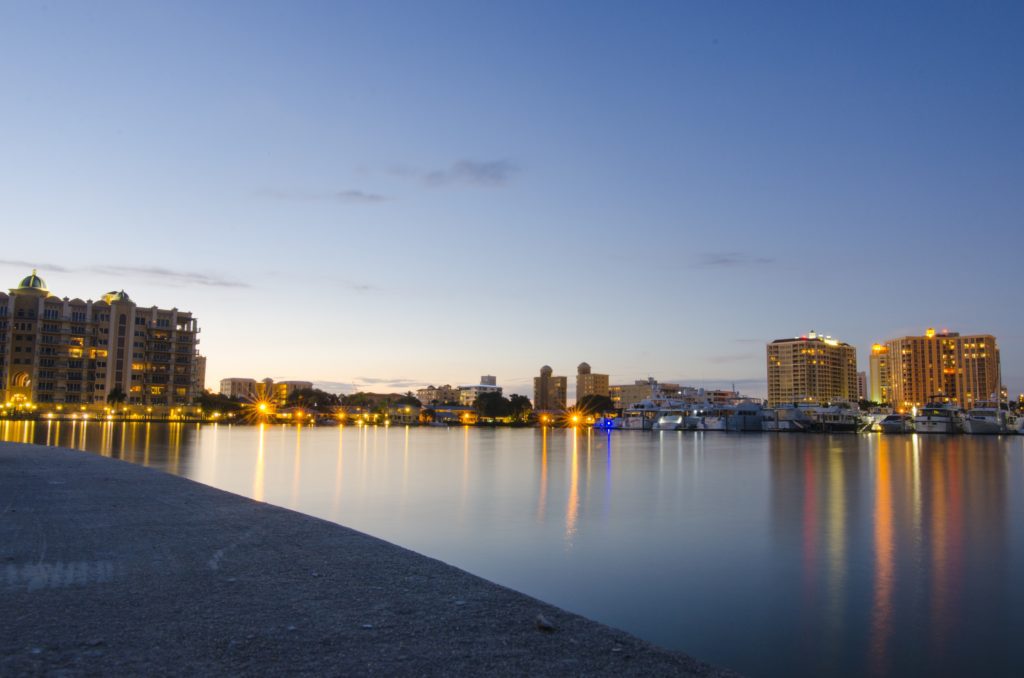 View: What is your view from your condo? Views cost money when you are considering buying a beach condo.
How much are you willing to spend to have a view and how much of that will be recaptured when you sell your condo?
Most people want a nice view and they are willing to pay for it. But consider buying your unit just slightly over from the center, get a partial water view, and you can save yourself thousands of dollars.
[su_divider divider_color="#45f0cc"]
🌅Owning a Beach Condo Pros vs Cons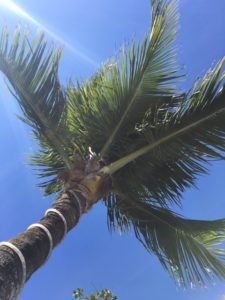 Every location has tradeoffs.
Some people are willing to pay to be directly waterfront and accept the risk because of the view, the convenience of just going down to the beach or just love the water.
Weigh your options and see if owning a beach condo in Florida fits not only your budget but your lifestyle as well.
✅Pros: Owning a Beachfront Florida Condo
Owning a condo on the beach does come with some great benefits, aside from having a property in high demand.
Convenience: Owning a condo on the beach does have it pluses too. There is nothing better than being able to grab a towel, perhaps a chair and head down to the soft sandy beach. No hassle in fighting crowds, or trying to find a place to park.
See the Article: New Construction Do I Need a Realtor
Value Appreciation: Overall, condos on the beach have higher property value appreciation rates than units a few blocks away. Why? Usually, they are higher in demand and supply is limited.
Beauty & Frequency of Use: As someone who has lived in a beachfront condo, I cannot begin to tell you how nice it is to go for morning walks or grab a glass of wine and a chair and watch the sunset after a stressful day at work. If you own a condo on the beach, chances are you will frequent the beach more often than not.
Family Visits: Good or bad, having a wonderful location usually entices family members to visit. Having a vacation condo on the water can build wonderful memories with loved ones.
I know my clients always talk about their children and grandchildren coming to visit and how they spent hours on the beach looking for shells.
🚫Cons: Owning a Florida Condo on the Beach
Sometimes you have to take the good with the bad, right? Weighing your options of ownership is a good practice, especially when it comes to real estate.
Maintenance: Are you willing to pay more for maintenance? Being directly on the ocean means additional upkeep. Saltwater can be brutal on doors, windows, and basically all things metal.
So, air conditioner units, storm shutters, sliding glass doors and so forth will require more attention.
In addition, the overall condo building will require more attention too, which means higher monthly maintenance fees.
Insurance: Buying a beach condo in Florida comes with a higher risk of storm damage. Higher risks equate to higher insurance rates.
Not only will your insurance be higher but if you are located directly oceanfront, your floor locations can also contribute to the insurance premium. For instance, the lower the floor location (closer to the ground level) the higher your insurance.
Insurance companies take into consideration the water level rise for flooding as well as sea spray.
Lower floor locations should also consider obtaining a flood insurance policy and riders on valuable property such as art, wine, etc.
Privacy: I didn't think about noise when I moved into my beachfront condo in Florida. Noise? Really? Yes, really.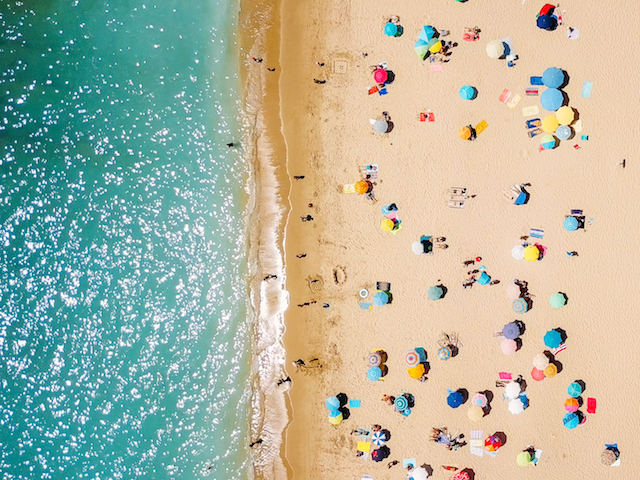 Most beaches are public in Florida. So, on any given weekend, the beaches in front of your unit or building may have noise from parties, people setting up volleyball games or even getting romantic late at night.
I have seen a few things I may never be able to remove from memory. Some good and others, well…
This is when having a high floor location has advantages.
📍Remember, most condo units are priced according to floor, view, and size. Your condo dues sometimes follow those same criteria.
[su_divider divider_color="#45f0cc"]
🔁How Often Can You Rent Your Beach Condo?
Every condo building is different in terms of rental rules. If you are looking to rent your investment beach condo in Florida during the winter months here is what you should know.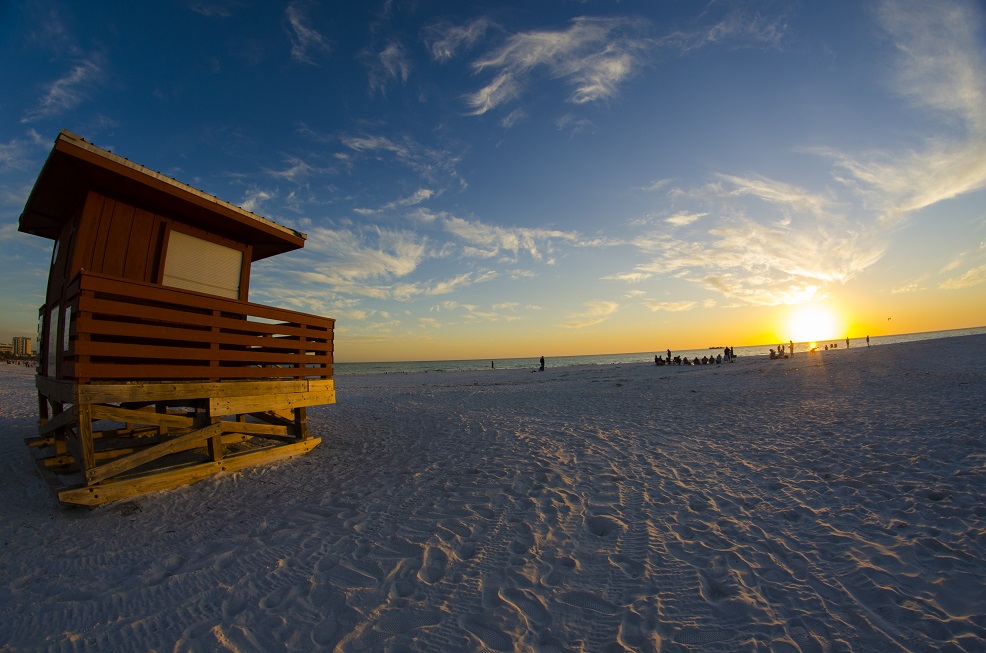 Your community's location makes a big difference in rental restrictions. Although every condo building has set rules, there are a few social norms.
For instance, I owned a condo on Anna Maria Island, Florida. People that visit Anna Maria Island during the winter expect to pay for a 3-month rental.
Even though my building allows for 30-day rentals, I know as an owner, I can command a longer rental term, especially during the winter months.
Why? Because my area is in high demand.
Buying a Florida beach condo that is highly sought after will give you great returns and should help to maintain values.
[su_divider divider_color="#45f0cc"]
💰Can You Get a Mortgage for a Condo in Florida?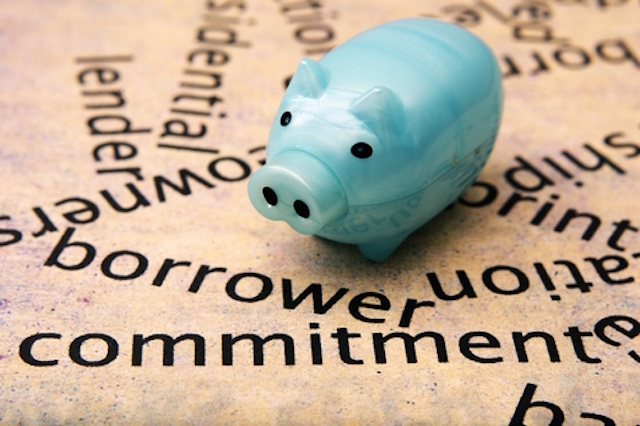 Financing a condo in Florida has changed from the past decade.
**Since the recent collapse of the condo building in Miami in 2021, Fannie Mae and Freddie Mac has issued new underwriting guidelines.**
Basically, it is going to be more challenging to purchase and finance a condo in an older building.
Fannie Mae's basic directions are concerning maintenance items and assessments in a building for repairs/improvements.
In addition, mortgage lenders are now required to review numerous months of condo board minutes to determine if there have been discussions regarding repair issues.
I have always recommended for buyers to request and read condo minutes from previous board meetings. You can really figure out if there are issues, in addition to how the board treats the residents & so much more.
Although having the minutes is a good idea, assessments in older buildings are not always a bad thing. Especially if it is for new balconies, structural items or new elevators.
Since this new directive from Fannie Mae just rolled out late 2021, it will be interesting to see the impact of approvals and property values in older buildings.
This new rule from Fannie Mae does not indicate it will be bypassed with a large down payment from the borrower.
💵Buying a Florida Condo with a Low Down Payment
If you are thinking about buying a Florida condo and you want a low down payment (less than 25%) then the building must pass what is called a condo questionnaire (or a full review).
This is a Fannie Mae requirement.
Honestly, very few buildings can pass that full review (or full questionnaire).
Condo management must provide a detailed report to every mortgage lender who requests a condo questionnaire.
Failing the full review, does not mean the condo building is in bad financial health. For instance condos that are used as a second home, or a part-time investment(vacation rental) would lower the score on the condo review, and perhaps fail the building.
If the building fails the full questionnaire review (most do), the buyer must have a minimum of 25% down payment
*Currently, I work with only one mortgage company that offers a lesser down payment. The requirements for the reduced deposit is contingent on your credit score.* Call or email me for more info Sandy.Williams@exprealty.com
A positive regarding the management of condo buildings: Since the financial crisis in the early 2000s buildings have gotten smarter financially and some have adjusted rules such as how many investors or rentals they allow at one time.
🌃Condo Loans vs Home Loans🏡
Is there a difference between a condo loan and a single-family home? Yes, there are several differences.
Down payment: Condos loans usually require a higher down payment
Higher Rates: Florida condo mortgage rates are higher than purchasing a single-family home. Why? Liability.
Since condos are all joined there is an additional risk should something happen to the unit next door. Your unit may be impacted as well.
Building risk. Since this is not a free-standing home but is located in a building with shared financial obligations, should something happen to the overall building, you may be affected too.
[su_divider divider_color="#45f0cc"]
🔑The Convenience of a Florida Condo
Owning a condo in Florida is ideal for people who reside elsewhere. Besides, the convenience of locking up your unit and leaving goes a long way in knowing your unit is secure when you are far away.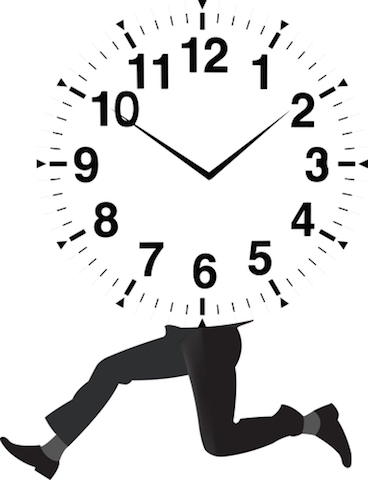 Plus, the last thing owners want to do is work on a to-do list while on vacation. Buying a beach condo allows for enjoyment without the hassle of homeownership.
If you have limited time, or perhaps you just don't want to be tied up with outdoor yard work, or home maintenance, a condo can be the ideal ownership.
Being smart about your purchase and knowing what to look for in a condo building goes a long way in not only your enjoyment but in protecting your condo investment.
I have helped successful buyers like yourself find their perfect location and they have had many years of enjoyment.
*How Much is the Downpayment on a Florida Condo?

Your downpayment to purchase a Florida condo is going to depend on the financial health of the building and your credit score. Most mortgage lenders require 25% down. HOWEVER I do have lenders who require less, but that depends on several factors.
*Is Buying a Beach Condo a Good Investment?
There are a few things to consider when buying a condo on the beach in Florida.
1. Are you going to rent out your beach condo?
2. What is the financial health of the condo building?
3. How have the values increased over the past few years?
A good real estate agent can help you with question 2 & 3.
*Is a Beachfront Condo More Expensive?
The majority of the time the answer is yes. Beachfront condos are limited in supply vs non-waterfront condos.
I have been in real estate sales for over 24 years. I am originally from the Midwest and have lived in beautiful Florida for over a decade. My career sales are over 2,300 homes sold. There aren't too many obstacles I haven't encountered throughout my work history. I provide you with honest advice backed by years of experience and understand that a real estate purchase or sale is your top priority.
Nationally recognized. Licensed FL Real Estate Instructor. Contact me at Sandy@SandyWilliams.com or call 941-564-9491

Summary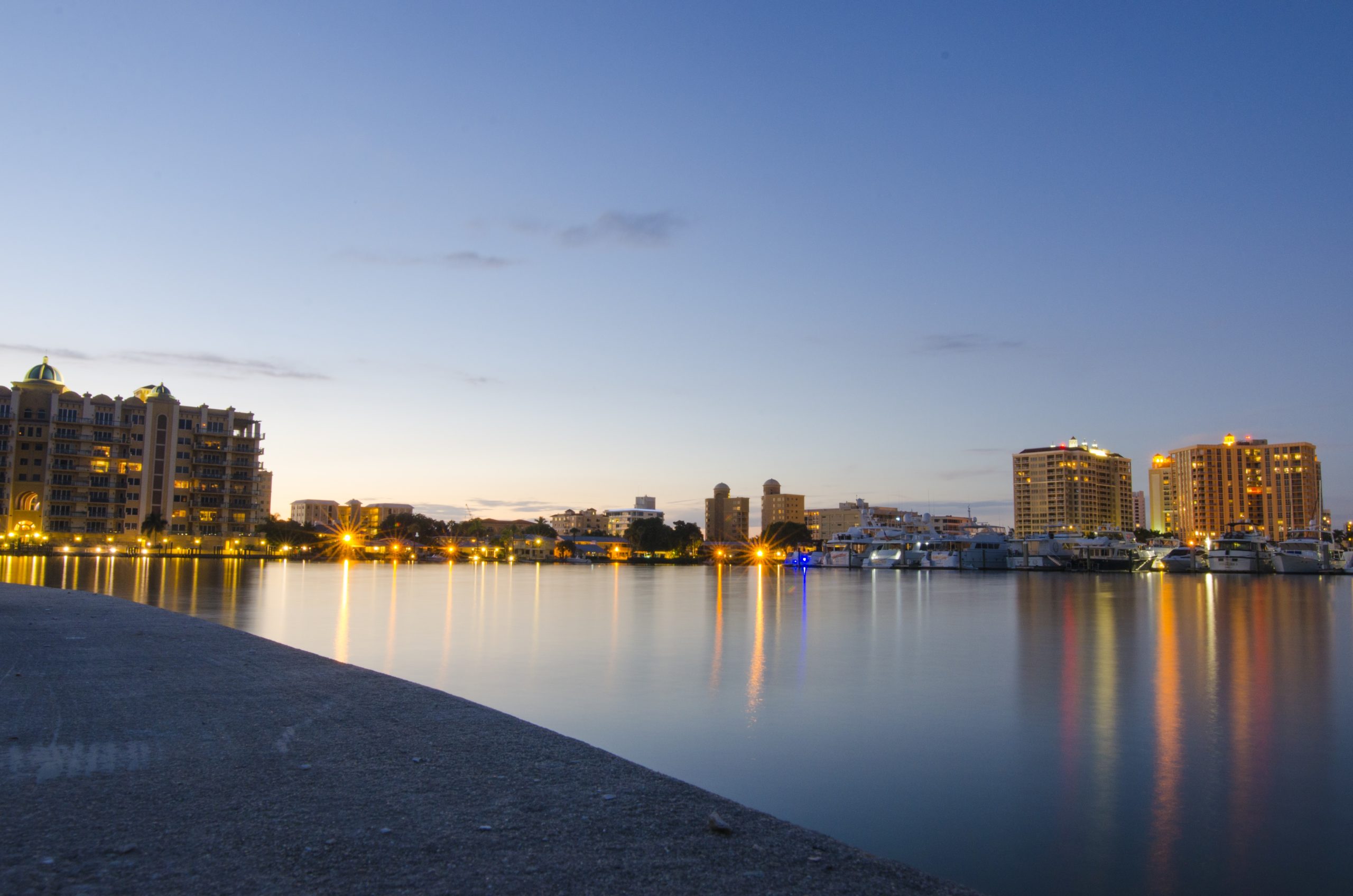 Article Name
Buying a Beach Condo in Florida
Description
Sandy Williams walks you through the ins & outs of buying a Beach Condo in Florida. See the pros & cons of condo beach ownership in Florida.
Author
Publisher Name
Publisher Logo