Updated for 2018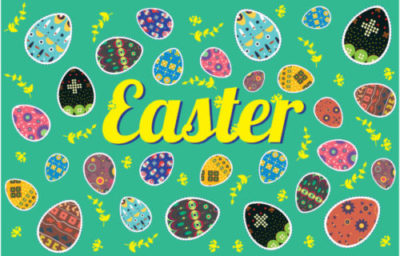 Things to do for Easter in Sarasota and Bradenton Area
With the 2018 Easter weekend just around the corner on April 1st, it's time for us all to figure out what exactly we're going to spend the day doing.  We've put together a list of things to do for Easter in Sarasota, Siesta Key and Bradenton for the whole family to enjoy (and some adult fun too!).
Easter Egg Hunts Sarasota Area 2018
March 24th (Saturday) 2018: 9:30 AM-11:30 AM. Lakewood Ranch-Have fun at the annual Eggstravaganza!  The fun is located at the Greenbrook Adventure Park starting with an egg hunt.  Decorate eggs at the crafting station, children can have their faces painted and enjoy the balloon making station too. $5 registration for all attendees. Children 2 & Under are free.  You can get your tickets at https://www.eventbrite.com/e/2018-eggstravaganza-annual-egg-hunt-in-lakewood-ranch-tickets-43180689605
University Town Center: March 19-31st, Visit Bunnyville take a photo with the Easter Bunny too. Walk thru Bunnyville and participate in activities throughout the bunny trail.  The last stop if just for the Easter Bunny.  All this fun will take place in the Grand Court until 5 PM.
March 30th (Friday), 2018,  Have fun with Jungle Trails and Bunny Tails at the Sarasota Jungle Garden (3701 Bay Shore Road, Sarasota, 34232). This year's event features Egg Hunts at 10 AM-3 PM. Guest should bring their own baskets.  Children will have a great time hunting over 40,00 candy-filled eggs. See the Easter Bunny and participate in face painting. Admission is half price for children on event day.
If you'd rather stay home on Sunday, you and your family can still enjoy the community Easter celebrations on Saturday the 31st. This year's annual installment of the Siesta Key Easter Egg Hunt (8919 Midnight Pass Rd, Siesta Key / (941) – 349 – 3800 / www.siestakeychamber.com/home ) is open to children ages 1 – 6 and priced at $10. This year, the hunt will take place at Turtle Beach, beginning at 9 AM-Noon.
[su_youtube url="https://youtu.be/I5cAg36fYXU" width="260″ height="260″]
The 22nd annual Big Truck Day and Egg Hunt, March 31st is being hosted by Sarasota County Parks, Recreation & Natural Resources between the hours of 10.00AM and 1:00 PM at Nathan Benderson Park, Sarasota, FL. Children are invited to climb into/over 20 vehicles including a fire truck, dump truck, construction equipment and more! They'll have an egg hunt at 11:00 AM and another one at 12.30 PM, and advise that you bring a bag or basket for your little ones to keep their found treasure.  This one is going to be a lot of fun for the whole family!
The Sandbar Restaurant, March 31st: Anna Maria Island is having their 32 Annual Easter Egg Hunt & Parade: The fun gets started at 9 AM sharp with an egg hunt which will take place directly on the beach next door to the restaurant. Children are responsible for bringing their own Easter baskets to collect eggs.
You May Be Interested in the Article: Easter Brunch in Sarasota & Bradenton 2018

14 Things to do for Easter in Sarasota and Bradenton Area
If you're looking for a more relaxed way to spend the day, Siesta Key's Farmers Market, April 1st (5124 Ocean Blvd Siesta Village Plaza / www.siestafaermersmarket.com ) will be hosting their weekly event from 8.00AM – 2.00PM. The day will feature vendors in produce, plants, food and drink and other artisan work.  And with this event being so close to one of the best-rated beaches in the nation, doesn't a picnic sound like a good idea for afterward? Bring along some towels and beach chairs, and you'll be ready to go!
Marina Jack: Sarasota Bayfront (2 Marina Plaza, Sarasota /(941) 365 – 4232 )  is hosting a special Easter Holiday Brunch, April 1st from 10 AM – 3 PM. No menus will be offered during brunch, but the buffet menu – which is available on their website –  will consist of traditional breakfast, fish, a salad bar, and desserts stations. The dinner menu will begin at 4.30PM, and Rock Lee will be joining in at the Piano Bar at 6 PM.
Easter Cruise Marina Jack: If you'd rather celebrate out on the Bay, two cruises will be featured on Easter Sunday during the following times; 1 PM-3PM and 6:30 PM-8:30 PM (dinner menu), with live music perfumed by Dan Crawford. Price is $64.95 per person.  Reservations are recommended.
Sarasota's very own Ski-A-Rees Water Ski Team (1602 Ken Thompson Parkway, Sarasota / (941) 388 – 1666) will have a performance on Easter afternoon, April 1st at 2.00PM. This team regularly participates in the Florida State Show Ski Championship, the Southern Regional Ski Championship and have competed in the National Show Ski Championship. So they're definitely a team to see! They'll be performing at their location, and it's absolutely free, so why not come enjoy and support the talent our city has to offer!
If you'd like to celebrate Easter (April 1st) with family and friends as Sarasota's most treasured institution, while enjoying breathtaking views of the Sarasota Bay and dining on an expansive buffet including brunch items, seafood display, carving station, fresh salads, and sweet treats, then look no further! Easter Brunch on the Bay hosted by The Ringling (5401 Bay Shore Road, Sarasota / (941) 359 – 5700 ) will definitely be one for the whole family, with live performances by local musicians, a surprise visit from the Easter Bunny, and an interactive children's zone with Easter baskets and hidden eggs. The menu can be found at www.tableside.com/muse. We recommend calling ahead to reserve a spot.
April 1st, celebrate Easter with a buffet brunch, a leisurely egg hunt, and children's activities at this year's Easter Brunch at Marie Selby Botanical Gardens (900 S. Palm Avenue / (941) 366 – 5731 / www.selby.org ). The Gardens, which has won a Certificate of Excellence from TripAdvisor, will also feature live music and family photos with the Easter Bunny from The Fancy Booth. So come relax with us under the Banyan trees on the Great Lawn, overlooking the beautiful Sarasota Bay.
If your family prefers celebrating Easter with the festivity of sport then head a little North to Bradenton for the National Baseball Recruiting Showcase at Bayshore ( 5401 34th Street, W, Bradenton / (800) 260 – 8434 / www.athleticscholarshipcorp.com ). This showcase will include coaches on site and via video broadcasted, and will include the hosting of various other sports media outlets. Attendees can be from the graduation classes of 2017 – 2022, and their evaluation will be based on drills and full gameplay. Each athlete will have a recruiter profile their skill and video from showcase on the website.
March 31st, if you'd like to work of the Easter calories before you dig into them, check out the Health Fit Springfit 5K Fun Run (5880 Rand Blvd, Sarasota ). This is a family-friendly race and will include a children's fun which starts at 8:30 AM. So get your workout in before you dine out this Easter holiday. Bonus points for convincing your family to join in with you! The 5K race starts at 8:00 AM.  Post-race celebration will include children's activities and fun with the Easter Bunny. Online Registration: https://raceroster.com/events/2018/12865/healthfit-springfit-5k-and-kids-fun-run-2018
I have been in real estate sales for over 24 years. I am originally from the Midwest and have lived in beautiful Florida for over a decade. My career sales are over 2,300 homes sold. There aren't too many obstacles I haven't encountered throughout my work history. I provide you with honest advice backed by years of experience and understand that a real estate purchase or sale is your top priority.
Nationally recognized. Licensed FL Real Estate Instructor. Contact me at Sandy@SandyWilliams.com or call 941-564-9491

Summary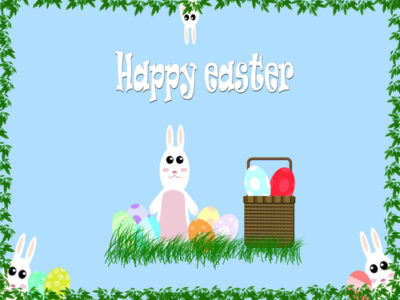 Article Name
14 Fun Things to Do for Easter in Sarasota and Bradenton
Description
See places for Easter Egg Hunts in the Sarasota Area. Get Info for Easter Brunch and more fun things to do for Easter in Sarasota & Bradenton
Author
Publisher Name
Publisher Logo