Places to Go for Easter Brunch in Sarasota, Bradenton and Lakewood Ranch
Click Here to Stay Up to Date On Holiday Events
Table of Contents:
Are you looking for a great place for Easter Brunch in the Sarasota and Bradenton area? It's hard to believe that Easter is just around the corner, April 12th, 2020. If you are wanting to dine by the water, enjoy a lavish buffet or even a have a little live music, you can find it on this list below. Also included is Easter Brunch for Lakewood Ranch and Anna Maria Island too.
You May Be Interested in the Article: 14 Fun Things to Do for Easter in Sarasota & Bradenton

Easter Brunch Sarasota 2020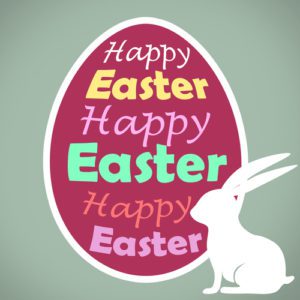 Selby Gardens: (900 S. Palm Ave, Sarasota/(941-366-5731) 3 Seating Times 10:30 AM, Noon & 1:30 PM. $80 Adult, $30 Children 4-11, $70 Adult Members. Imagine having an Easter Buffet served in a garden by the Sarasota Bay. Selby Gardens is having an Easter Brunch complete with an egg hunt, children's activities, and live music. Catered by Michael's on the Bay at Selby Gardens. This Easter Brunch buffet will include a carving station, omelets made to order and a dessert bar. You can go online for reservations https://selby.org/events/event/easter-brunch/
Boca Sarasota (19 S. Lemon Ave, Sarasota/941-256-3565) Boca is probably one of my favorite places for Sunday Brunch in downtown Sarasota. And I am sure, Easter will be just as good! If you are looking for an urban vibe with great, comfort food, then this is the place to be on Easter Sunday. You will probably want to make reservations. They do have some outdoor seating too.
Conners Steak & Seafood (3501 South Tamiami Trail/Westfield Mall). If you have not been to Conners, coming here for Easter Sunday will be a treat. I don't think I have ever had a bad meal here. They also have a nice wine selection and cocktail list. Although they are not having a special Easter Menu, this is still a great place to dine.
Marina Jacks (2 Marina Plz, Sarasota/941-365-4232) 10 AM-2PM. Marina Jacks is serving Easter Brunch buffet style in the main dining room. The buffet will include various salads, a carving station, and desserts. $44.94 Adults & $23.95 Children. You can also enjoy an Easter Lunch or Dinner Cruise. The times for the cruise are 1:30PM-3:00PM and Dinner 6:30PM-8PM. The price for the lunch or dinner cruise is $64.95. *No menus will be offerred during Easter Brunch* Their 2020 prices were not posted-These are for 2019.
Awarded a certificate of Excellence from TripAdvisor, two Diners Choice Award from OpenTable and a Members Favorite Award from American Express, another great restaurant for this Easter Brunch is Café L'Europe (431 St. Armands Circle, Sarasota / (941) 388 – 4415 ). 11 AM – 3 PM. This special Easter Brunch in Sarasota will include the traditional brunch fare, such as eggs benedict, cheese blintzes, an omelet station, breakfast meats & pastries, as well as lots of mouthwatering lunch favorites: carving station (prime rib!), smoked salmon station, pastas, roasted pork, salads, and more. Call for reservations.
You May Be Interested in the Article: Pet-Friendly Restaurants in Sarasota/Bradenton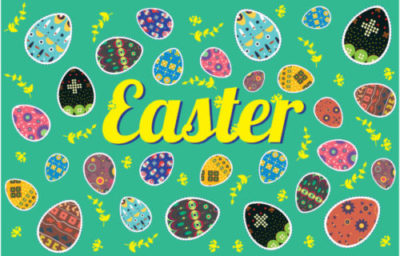 Ritz-Carlton (1111 Ritz-Carlton Drive, Sarasota/ (941-309-2000). 11 AM-3 PM. If you haven't been to the Ritz for Sunday Brunch, you should treat yourself this Easter Sunday. This year's Easter Brunch is no exception. Dine on Seared Diver Scallops, enjoy the raw bar, try some Dim Sum or perhaps the carving station. Don't forget about dessert! This dessert selection cannot be passed by. A pint-size buffet will also be offered for children. The Ritz-Carlton Easter Brunch Buffet prices are $124 Adults, $42 Children 12 & under.
The Westin (1175 N. Gulfstream Ave, Sarasota/941-260-8255) 12PM-3PM. I went here last year for Easter Brunch and it was very nice. The Westin didn't post exactly what they were serving, but last year, they had smoked salmon, chilled shrimp, a carving station, grilled lamp chops and a wonderful spread of desserts. They even had live outdoor music if you cared to dine on the terrace. The price $90 Adults & $40 Children.
Turtle's Restaurant (8875 Midnight Pass Road, Sarasota / (941) 346 – 2207) has great views of the water and is located on Siesta Key, which has been rated as the best beach in the USA! What a place to spend Easter with family and friends.
See the Article: 22 Fun Things to Do in Bradenton

Easter Brunch in Bradenton, Lakewood Ranch and Anna Maria Island 2020
How about a jazz brunch and a beautiful beach to go with it? You can have both at the Sandbar Restaurant (100 Spring Ave, Anna Maria Island/ (941-778-0444) on Anna Maria Island. Easter brunch on Anna Maria Island will never be the same after this! Brunch starts at 10:00 AM. You will want to make reservations.
If you're further north, also check out Mattison's City Grill (101 Riverfront Blvd #120, Bradenton / (941) 896 – 9660 ) where, afterward, you can walk off your food on the Riverwalk overlooking the Manatee River, or visit the South Florida Museum for some further culture.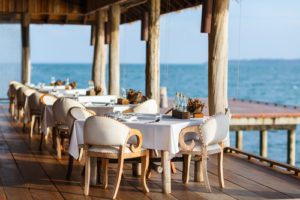 Pier 22 ( 1200 1st Ave, Bradenton/941-748-8087) Starting at 10 AM. Prices $36.95 Adults, Children 12 & under $16.95. Pier 22 will open its doors early for Easter Brunch and is also serving Easter Dinner as well. Brunch is served from 10AM-3PM. Voted #1 for the best brunch menu by the Sarasota Herald-Tribune and Bradenton Herald. Pier 22's Easter Brunch lineup in Bradenton includes a sushi bar, a carving and seafood station, salads, and housemade desserts. You can build your own omelet too.
Pier 22 will also offer a chef-created menu if you prefer Easter Dinner (4 PM-10 PM). Just a few highlights from the special menu include Alaskan King Crab, Roast Duckling, and Filet Oscar. The special dinner menu has something for everyone.
The Grove at Lakewood Ranch (110670 Boardwalk Loop, Lakewood Ranch/941-893-4321). Easter Brunch Buffet will begin at 10 AM with the last seating at 2 PM. Adults $36.95 and Children $16.95. If you haven't been to the Grove yet, you are in for a treat. If possible, ask for their outdoor dining. Even on a cloudy day, its a special place. Their Easter Buffet will be sure to please. Here's just a sample of their buffet menu: Seasonal fresh fruits,

See Homes for Sale in Bradenton $250,000-$300,000

I have been in real estate sales for over 20 years. I am originally from the Midwest and have been living in beautiful Florida for over a decade. My career sales are over 2,100 homes sold. There aren't too many obstacles I haven't encountered throughout my work history. I provide you with honest advice backed by years of experience and understand that a real estate purchase or sale is a top priority for you. Nationally recognized. Licensed FL Real Estate Instructor. Contact me at Sandy@SandyWilliams.com or call 941-564-9491

Summary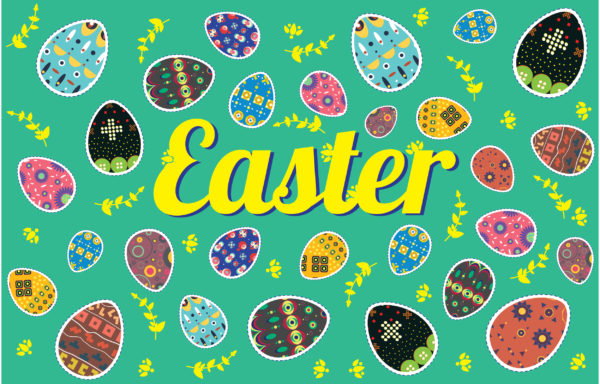 Article Name
Easter Brunch in Sarasota and Bradenton 2020
Description
See over 13 restaurants featuring 🐇Easter Brunch for 2020 in Sarasota, Anna Maria Island, and Bradenton.
Author
Publisher Name
Publisher Logo