Are you looking for great Valentine's Day ideas for Sarasota and Bradenton?  If you are like me, I try to find unique gifts that I think my true love may like.  So, where to begin?  Well,  you could go for a romantic gift, or perhaps if you have a partner like my husband, he prefers to DO rather than receive material things.
With that in mind, I started searching for romantic things to do for Valentine's Day in the Sarasota area, as well as a few adventurous experiences.  Instead of just giving candy and a card, I like to mix it up a little and keep him guessing.  I find that when I give a gift of adventure for Valentine's Day, it's something that we share and enjoy together.   Since we are lucky enough to live on a beautiful coast, there is an advantage for creating a romantic Valentine's Day evening. Here are a few Valentine's Day things to do in Sarasota and Bradenton that you may find interesting.
Valentine's Day in Lakewood Ranch
Valentines Day is something special in Lakewood Ranch!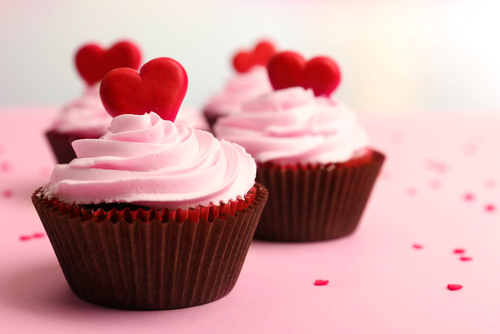 February 13th: Fine Wine & Tastings on Main Street, from 5:30PM-7: 30 PM stop by and taste up to 20 different wines and have light appetizers. Get to meet the owners and staff and learn a thing or two about your favorite wine.  The cost is $20 per person.  This is a popular event, so call for a reservation, 941-355-4718
February 14th: Romantic Carriage Ride, downtown Lakewood Ranch.  From 6 PM-9 PM, downtown Lakewood Ranch is celebrating Valentine's Day with free horse-drawn carriage rides!  No reservations needed.  Rides are first come, first served.
As an Amazon Associate, I earn from qualifying purchases
February 14th: Gatsby Party & Wine Dinner: The Grove, 10670 Boardwalk Loop, Lakewood Ranch. Celebrate Valentine's Day in Lakewood Ranch with a swanky party and wine dinner. This 5-course dinner will be served and paired with wines from Italy and France. Then dance, dance, dance!  This will be held in the Grove Ballroom. The party starts at 6:30 PM.  $125 PP. You will want to make a reservation 941-893-4321.
Valentine's Day in Sarasota 2019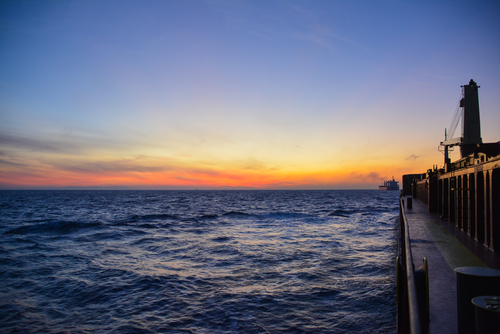 February 12-February 17th: Sunset Cruise: Tropical Sunset Cruise, LeBarge Tropical Cruises, off of Hwy 41 in Marina Jack Plaza. They offer sunset cruises every Tuesday-Sunday 5 PM.  How fun to check out our beautiful sunsets from the water! Listen to fun Caribbean music, grab a cocktail and a light bite too. You may even catch the green flash as the sun goes down! Price is $30 per person. Call for reservations 941-366-6116
February 14th: Say Yes All Over Again: 6 PM-8 PM. Valentine's Day at the Beach in Siesta Key.  Renew your wedding vows on one of the most beautiful beaches in the U.S.  This event has been so popular over the years that the second location is Venice Beach. The renewal will be done in a group fashion so you may want to plan ahead.  This is usually an event that gets closed out fairly quickly.  See More Here
February 14th: J Dub's Brewing, 1215 Mango Ave, Sarasota: 7 PM-9 PM, Cheese, Chocolate & Beer Pairing. Now, this may just work! I know cheese goes well with beer.  Let's see what J Dub's does with the chocolate and beer! For $30 PP you can try 3 kinds of cheese, 2 chocolates and 5 beers, all carefully paired. They are limiting the number of people, so call for a reservation. 941-955-2739
February 16th: Grapa Mango: Primo, 8076 N. Tamiami Trail, Sarasota.  Live music that will get your blood flowing and heart pumping, perfect to celebrate Valentine's Day. Live music with Grapa Mango. Dance Salsa, Merengue and of course romantic ballads too. If you go, order the pepperoni pizza, it is to die for.  I really can't stop thinking about it. Call for reservations, 941-359-3690
February 19th: Full Moon Paddle: with Mote Aquarium:  Kayak at dusk in the Sarasota Bay with a marine biologist. Explore the Sarasota Bay and discover what comes to life at sunset. All kayak equipment is provided. Reservations are required. Adults over the age of 18 only. $26 per person for Mote members, $30 for non-members. For more information and additional dates, click here
Pre-Valentine's Day at Capital Grille: February 13th, Start a new tradition with Valentine's Eve at Capital Grille.  When you come for dinner the day before Valentine's Day, Capital Grille will sweeten the dinner with complimentary champagne and dark chocolate covered strawberries. Call for reservations, 941-256-3647
Dinner at Season's 52, February 10th-14th: This year Season's 52 is offering 5 different specials to celebrate this romantic occasion. Every day from Feb. 10th-14th they are running different specials. Call for reservations, 941-702-9652
Valentine's Day Bradenton 2019
February 13th, Motorworks Brewing "Anti-Valentine's Day" 6 PM-11 PM. I don't know who at Motorworks thought of this, but it sounds like fun!  Themed cocktail specials and the movie "The Breakup"will be playing in the beer garden starting at 7 PM. Or stay in the taproom listen to break up songs, more sad songs, and whole lotta break-up anthems.
February 14th, Walking Food & History Tour in Downtown Bradenton, 1 PM-4 PM. South Florida Museum, 201 10th St. West, Bradenton. On Thursdays, this tour covers the Village of the Arts. Walk through art shops and galleries in homes built from the 1920s. Sample food from the local restaurants such as Ortygia, Sugar Cubed, and the Bird Rock Taco Shack.  Then, head to Motorworks for a brewery tour and ice cold beer to wrap up your tour.  $45 PP. Reservations are a must and are paid prior by calling Taste Dining & Travel at 941-366-7950.
February 14th, 15th, 16th & 20th; Mary Poppins, 7:30 PM-10 PM, Manatee Performing Arts Center, 502 3rd Ave W. Bradenton. Call for Tickets and other times 941-748-5875  or visit https://www.manateeperformingartscenter.com/
February 14th, Edelweiss Restaurant, 611 Manatee Ave E. Bradenton: Wine & Dine for $49. 12 PM-8:30 PM. Enjoy a dinner for 2 and a house bottle of wine for $49.  Call 941-748-3838
February 14th, Swordfish Grill
Valentine's Day in the Sarasota or Bradenton area should be spent having a great time with that special person in your life or not if you are going to Motorworks Brewing.  Valentines Day Gifts can be events that are shared.  Having a wonderful experience together sometimes is the best gift.  Perhaps a laugh or two, a great bottle of wine and a wonderful sunset to end the perfect evening.
We did the research, so you don't have to.  If you would like more information about the article above and how to contact a company for the Valentines Day Ideas, we have it.  You can email me at Sandy@SandyWilliams.com
I have been in real estate sales for over 20 years. I am originally from the Midwest and have been living in beautiful Florida for over a decade. My career sales are over 2,100 homes sold. There aren't too many obstacles I haven't encountered throughout my work history. I provide you with honest advice backed by years of experience and understand that a real estate purchase or sale is a top priority for you. Nationally recognized. Licensed FL Real Estate Instructor. Contact me at Sandy@SandyWilliams.com or call 941-564-9491

Summary
Article Name
Valentines Day in Sarasota & Bradenton
Description
Get a list of things to do for Valentines Day in Sarasota and Bradenton. See things to do, restaurant events and more!
Author
Publisher Name
Publisher Logo