Are you looking for things to do this holiday season in the Sarasota and Bradenton area? I hear many people say it just doesn't feel like Christmas among the palm trees. True, it is a little warmer on Anna Maria Island in December than in the Midwest, but that doesn't mean we can't hear the carolers in our shorts and tee shirts. There are plenty of fun things to do for Christmas here in Sarasota, Bradenton, and Lakewood Ranch.
Enjoy these festivities, and take a photo to send to loved ones back home. They'll wish they were here with you!
Click Here to Stay Up to Date On Holiday Events
Here is a Christmas guide to some of the top events in the Sarasota and Bradenton area.
December 1st -9th 2016-Christmas Events in Sarasota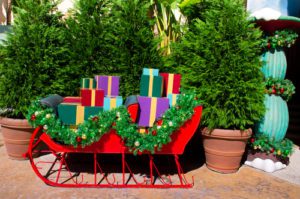 Villages of the Arts Christmas Walk: 1017 12th Ave W, Bradenton, FL 34205.  December 2-3 2016, 6PM-9:30PM December 3rd, 11AM-4PM: Get into the holiday spirit and enjoy the sounds of music, find unique gifts and enjoy holiday decorations. The Village kicks off the holiday season with art exhibits and much more.
Voices of Sarasota Contemporary Dance: Jane B. Cook Theatre at the FSU Center for the Performing Arts, 5555N Tamiami Trail, Sarasota, FL 34243. The show will be on December 1 – 4, 2016 at 7:30PM. Emerging choreographers showcase their works and expand the existing art boundaries. Each year, there are always new pieces being presented and this year will not be different. Miniature works on display featuring the heart of Sarasota
The 21st Annual Sarasota Parade: Downtown Sarasota
December 3rd at 7:00PM. The annual parade takes place in downtown Sarasota with thousands of people participating and others viewing the event. There are live bands, decorated floats, and Santa Claus makes an appearance.
Christmas at the Ringling-Ca' d'Zan: Ringling Museum Grounds
December 1st, 8th, 15th, 22nd & 29th 2016. 5:00PM-8:00PM. See the Ringling mansion in all its Christmas splendor. Part of Art after 5.
December 10th-17th 2016
Manatee Community Concert Band: Free Admission:St. Joseph Auditorium, 3100 26th St. W. Bradenton. December 10, 2016, at 2:30 pm and 7:30 pm. The Manatee Community Concert Band is hosting a 'Holiday Pops Cabaret' with the St. Joseph Parish Choir. There will be two performances with special appearances from different musical artists.

Beach Boys' Christmas: Van Wezel Performing Arts, 777 N Tamiami Trail, Sarasota, FL, 34236.
The Beach Boys will be performing their greatest pop hits and your favorite Christmas songs.
Arts & Crafts Winterfest: City Hall Field, Holmes Beach, Anna Maria Island.  December 10-11, 2016 10AM-5PM. Come to the 29th Annual Winterfest and see local artists, enjoy holiday music and purchase unique gifts from local vendors.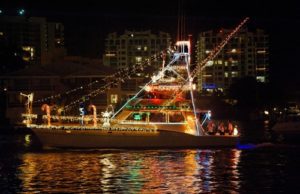 Manatee River Holiday Boat Parade: Green Bridge Pier, Bradenton Riverfront & Riverhouse Reef & Grill restaurant in Palmetto. December 10, 2016, at 6:30PM. See the fun and funny decorations on participating boats, kayaks, and canoes. Music and entertainment along the Manatee River.
Carols & Classics at the Crosley: 8474 N. Tamiami Trail, Sarasota.
December 12-23rd, 2016 7:30PM. General Admission $20 per person. If you haven't been on the estate, seeing it at Christmas time is a must. Enjoy the outdoor venue and listen to wonderful holiday time music on the water.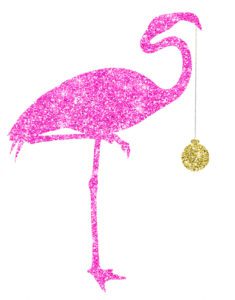 Christmas on Bridge Street and Tree Lighting: Bridge Street, Anna Maria Island.
December 17th, 4:30PM-8:30PM. Come celebrate Christmas island style! Listen to Dickens Carolers sing your favorite Christmas tunes and see Santa and his sleigh. Enjoy the hot chocolate bar and pick up a gift or two. There will be a silent auction with proceeds going to the homeless.
Moonlight Movie– Frozen: 5851 Nathan Benderson Circle (Nathan Benderson Park), Sarasota, FL 34235.  December 17, 2016, at 5:30 pm.  The Sarasota Film Festival and Suncoast Aquatic Nature Center are proud to present the family movie FROZEN that will be viewed at Nathan Benderson Park- Regatta Island. You don't need to carry food as drinks and snacks will be available for purchase. In the spirit of giving, you can bring a non-perishable food item that will be donated to All Faiths Food Bank. Of course, do not forget your blankets and chairs.
The Sarasota Ballet– George Balanchine's Jewels: Van Wezel Performing Arts Hall,
777 N Tamiami Trail, Sarasota, FL, 34236.  December 16 and 17, 2016,  7:30PM
There will be a 2-day ballet festival that will showcase the French ballet origins, Russian imperial style, and Balanchine's. National and international companies will join in the performance.
December 18th-24th 2016
A Christmas Carol: Van Wezel Performing Arts, 777 N Tamiami Trail, Sarasota, FL, 34236.
December 21, 2016, at 8:00 pm.  Enjoy the Charles Dickens fable being brought to life by 23 performers on a magical set courtesy of James Othuse. All your favorite carols will be played, and you will get to see all your beloved characters from the novel.
The Jingle 5K Run/Walk: Lakewood Ranch Main Street. December 22, 2016. 6PM-Santa Dash for kids. 7PM 5K Jingle Run/Walk 7:10PM 1 Mile Holiday Walk. Get your work out done and raise money for people affected by epilepsy.  Enjoy the post-race party and holiday festival on LWR Main Street. You can register online at www.active.com.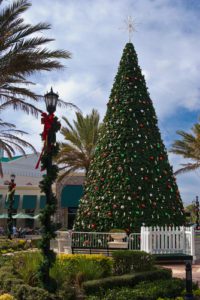 Christmas on Main: Lakewood Ranch Main Street, December 23, 2016. 6PM-8:30PM. Main Street turns into Christmas Town for the wonderful event. See Santa and his elves. Enjoy live music, free giveaways, Christmas carols and maybe even some snow!!
Click Here to Stay Up to Date On Holiday Events
December 25th-31st 2016
Rogers and Hammerstein are Cinderella: Van Wezel Performing Arts Hall is located on 777 N Tamiami Trail, Sarasota, FL, 34236. December 27 and 28, 2016. Go back to your childhood this Christmas with the award-winning musical, Cinderella. The musical features transformations and you get to see your favorite parts of the story with incredible twists. Cinderella is a musical everyone can enjoy, and the Broadway experience is a must this Christmas.
Moscow Ballet's Great Russian Nutcracker: Van Wezel Performing Arts Hall , 777 N Tamiami Trail, Sarasota, FL, 34236. December 29, 2016, at 3:00 pm and 7:00 pm.  The biggest event everyone is looking forward to is the Russian original, Great Russian Nutcracker. The Moscow Ballet is for the whole family where they can see magical Russian, costumes, props and sets. Book early so you don't miss out.
Sarasota Pineapple Drop: December 31, 2016. .Bring in the new year and celebrate with the annual pineapple drop in downtown Sarasota.
The Sarasota and Bradenton area are great places be this festive season as there are different activities for everyone. The events can be enjoyed by everyone and you are guaranteed a memorable Christmas full of joy. Even though we may not have the Christmas snow, there is always holidays in our heart.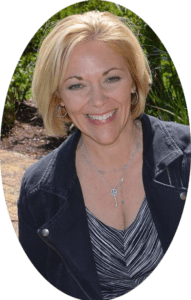 Sandy Williams is a Broker Associate with eXp Realty in Bradenton, Florida. 941-564-9491
I have been in real estate sales for over 24 years. I am originally from the Midwest and have lived in beautiful Florida for over a decade. My career sales are over 2,300 homes sold. There aren't too many obstacles I haven't encountered throughout my work history. I provide you with honest advice backed by years of experience and understand that a real estate purchase or sale is your top priority.
Nationally recognized. Licensed FL Real Estate Instructor. Contact me at Sandy@SandyWilliams.com or call 941-564-9491