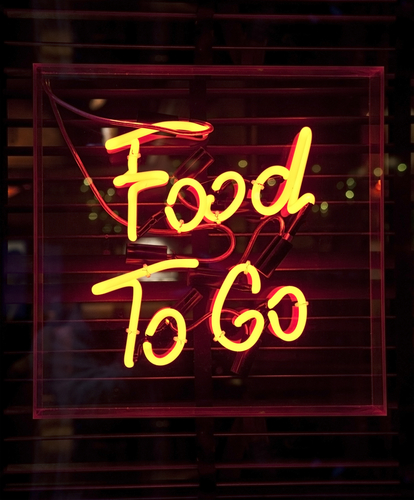 Are you looking for some great takeout restaurants in the Bradenton or Lakewood Ranch area?
If so, I have searched, asked my neighbors as well all of the surrounding residents of Lakewood Ranch what were their best go-to take out and delivery restaurants in Bradenton and the Lakewood Ranch area.
These are locally owned restaurants. Let's Give Where We Live!
**As of March 30, 2020, these restaurants in Bradenton & Lakewood Ranch were open for takeout**
Thankfully, my friends and neighbors gave me not only locally-owned restaurants that offer take out but included some of their favorite dishes too.
I have separated the restaurants by cuisine and included their websites and direct telephone numbers as well.
You might like the article: Things to Do In Bradenton
I like to cook, but let's face it, sometimes it is nice to have a little help now and then.
There is nothing better than eating great food, having a bottle of wine and doing it in your PJs at home!
Don't forget to tip the person who either meets you curbside or puts your food together. Take Out Breakfast in Bradenton & Lakewood Ranch
☕️Carryout Breakfast Lakewood Ranch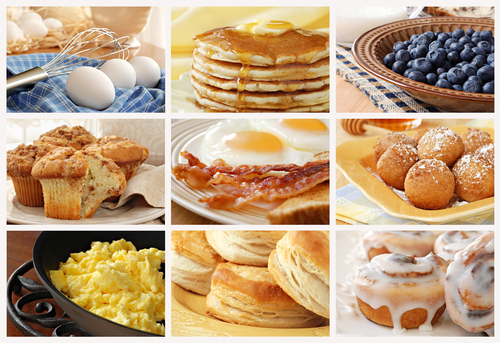 Sometimes a really good waffle and fresh-squeezed juice can be the start to a perfect day.
If you can't dine in, let them deliver breakfast or run it out curbside.
😋Station 400: 8215 Lakewood Ranch-downtown Lakewood Ranch, 7:30 AM-1:30 PM. Take out available by calling 941-907-0648, www.station400.com. It is hard to be good when you take a look at their menu.
Here are a few fan favorites, Cinnamon Roll Pancakes, Fried Green Tomato Benedict and Vanilla Bean + Lavender Yogurt. Station 400 does also serves lunch and great salads.
See Recent Articles from this Author Below
☕️The Granary: 2547 Lakewood Ranch Blvd (Ace Hardware Plaza), 941-746-2000, www.TheGranarylwr.com. Right now they are only serving take-out on Friday, Saturday & Sunday from 8 AM-1:30 PM.
You can order online for take-out and Doordash does deliver.
I am a frequent visitor of The Granary, so these are my recommendations: Banana Crunch Pancakes, Breakfast Tacos &The Mediterranean Omelet. The Granary also has gluten-free options and lighter bites.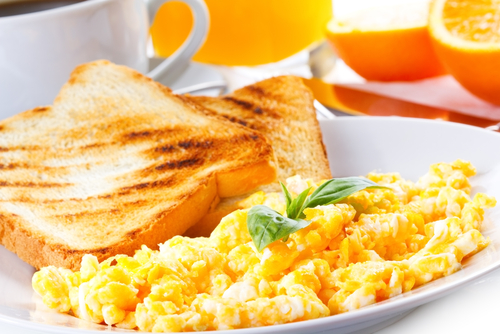 🍊Keke's: 11633 St. Rd. 70 East. Bradenton, 941-739-6555, www.Kekes.com. You can order online or phone in your order for take-out. Breakfast is served from 7 AM- 2:30 PM.
They have a nice selection of waffles, French Toast and Omelets.
🍳Popi's on The Ranch: 5820 Ranch Lake Blvd., Bradenton, 941-777-7674, www.popisontheranch.com They are doing curbside and delivery through ChowNow.
Popi's posts their specials of the day on the front page of their website.
Popi's is my go-to place for not only breakfast but lunch and dinner too. Let's just say they actually know me from being a frequent customer.
I have several of my clients who live nearby that know of the staff better than I do, so hey I am not too bad.
I honestly cannot remember ever having a bad meal at Popi's. Here are some of my favorites- Breakfast Burrito, Greek Omelet and the Create Your Own Skillet. I have always wanted to try their Biscuits & Gravy.
🍲First Watch: 8306 Market Street, Bradenton, 941-907-6657, www.Firstwatch.com. Open from 7 AM to 2:30 PM. First Watch offers Brunch Bundles as well as single entrees for takeout. You can also get fresh-squeezed juice, such as Kale Tonic from their juice bar.
🇫🇷Paris Bistrot: 8131 Lakewood Main Street, Lakewood Ranch, 941-388-0564, www.ParisbistrotLwr.com Are you in the mood for a crepe or perhaps a quiche? Then call Paris Bistrot for your curbside pickup or use Doordash.com. Gluten-free and vegan options.
🍊Carry Out Breakfasts in Bradenton
🍮Sage Biscuit: Sage has two locations in Bradenton, one downtown at 1401 Manatee Ave W (941-405-4744)
and the original at 6656 Cortez Rd. W (941-792-3970), nearby Anna Maria Island.
Open 7 days a week from 7 AM-3 PM. They also serve lunch. Healthy options and farm to table ingredients. I have never had a bad meal here. Try their breakfast burrito or the garden omelet.
🍳Popi's Place: 6409 Manatee Ave. W., Bradenton, 941-761-7674, www.Popisplace.com. You can order take-out at Popi's or have it delivered through ChowNow.
Popi's is a chef-owned family restaurant (since 1983) with several locations throughout Manatee County. You can see all their locations on their website.
They have limited their hours with earlier closing times. Consistent tastes like home cooking. If you are looking for comfort food, this is your place.
😋First Watch: They have several locations throughout Bradenton-4324 53rd Ave E (Lockwood Ridge & 70), 941-932-4507, 7 AM-2:30 PM.
You can check other locations closer to you by visiting their website www.Firstwatch.com and see which locations are serving take-out. Made to order breakfasts to ensure hot food to go. Order online with their website.
🍊Keke's Breakfast Café: 2 locations in Bradenton 5405 University Pkwy, University Park (941-388-8953) and 1121 Cortez Rd. W. Bradenton, (941-345-4463). Order by phone. You can check out their menu online www.Kekes.com
☕️Theresa's Restaurant: 608 14th St W. Bradenton 8 AM- 2 PM, 941-747-7066, Delivery Phone: 941-212-7953(for local deliveries downtown and hotels), www.Theresasmenu.com, On the west side of downtown Bradenton.
Theresa's is a local favorite. Great breakfast sandwiches and egg plates.
🍊Metro Diner: 6056 North Lockwood Ridge Road (Detwiler's Plaza) Sarasota, 941-404-8815. www.MetroDiner.com Open from 8 AM-8 PM. You can pick up your order or have it delivered through DoorDash and UberEats. Their website even tells you what your wait time would be.
Here is some advice, do not look at the calorie count that the post on every dish. If you are like me, you will just say forget it and skip a meal.
But, if you are hungry, they try their pancakes. I justify it myself by just getting one pancake and scrambled eggs.
That is probably one of their least caloric dishes. I have always wanted to try their Chicken & Waffles. If you do eat that, let me know how good it was.
🍞Mellie's New York Deli: 4650 St Rd 64 E. Bradenton(941-281-2139) or 8471 Lockwood Ridge Rd (941-281-2139) to order or go online at www.Melliesnewyorkdeli.com
Open 7 AM – 3 PM. From their website, it looks like curbside service is only available at the Bradenton River Plaza location. For Delivery, you can use Uber Eats, Bite Squad, and Grub Hub.
Mellie's was voted the Best New York Bagel. Great menu!
🍩Donut Shops in Bradenton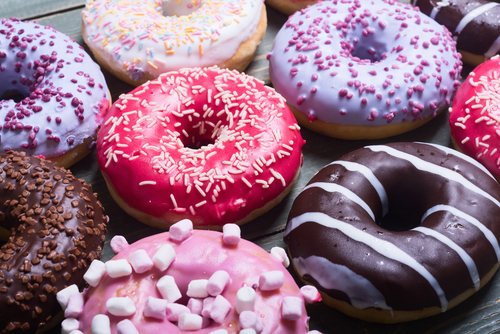 These donut shops in Bradenton are locally owned and made fresh daily. Before you shop at a chain donut shop, consider putting your dollars back into your own community.
🍩Turner Donut Shop: 902 Martin Luther King Jr. Ave W., Bradenton, M-F 5 AM-2 PM, Sat 5 AM-Noon, Sun. 6 AM-Noon. 941-746-7909.
☕️Bradenton Donut: 4616 14th St. W., Bradenton, 5:30 AM-2 PM, 941-758-9808
🍩The Farmhouse: 902 Manatee Ave, 9 AM-2 PM, 941-713-5222.
Specialty donuts. You can call or text your order.
☕️Shipley Do-Nuts: 6571 St. Rd. 70, Bradenton 941-201-5468, www.Shipleydonuts.com
🍩The Donut Experiment: 210 C Pine Ave., Anna Maria Island, 941-896-3172, https://thedonutexperiment.com/menu/. If you are a donut, diehard connoisseur, then this may be worth the drive for you.
I have been here several times and there are a few of these I just cannot get off my mind. Here are a few of my favorites-Key Lime, Peanut Butter Drizzle and the Fruity Pebble sprinkles. So, if you want a road trip, call them first and go.
🍲Take out Restaurants in Bradenton & Lakewood Ranch
If you are looking for lunch or dinner, you will find plenty of restaurants that are offering curbside, takeout or delivery in Bradenton and Lakewood Ranch areas.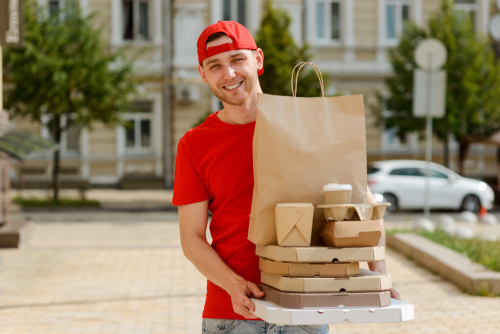 These takeout restaurants have been categorized by cuisine.
🇮🇹Take out Italian & Pizza in Bradenton
Not only does the Bradenton area have great pizza take out but pasta dishes too. I love pizza, but it nice to have good Italian dishes too.
🍝IL Conte: 8209 Nature's Way, suite 103-San Marco Plaza, Lakewood Ranch, 941-388-8062, www.ILconterestaurant.com
You can find their To-Go Menu on their website.
Not only does Il Conte have great pizza but their Tagliatelle al Ragu di Agnello is one of my favorite dishes.
Buy No Money Down in Lakewood Ranch See Homes Available Here
🍷Speaks Clam Bar: 8764 St. Rd. 70, Bradenton, 941-232-7646, www.SpeaksClambar.com, Order online for curbside takeout or delivery. *Now Cocktails to go. House-made pasta and seafood dishes. My favorite is linguine with clams or the chunky lobster bisque.
🍝Pascone's Ristorante: 5239 University Pkwy, Sarasota, 941-210-7368, www.Pascones.com. Opens at 4:30 PM-8:30 PM, Tues-Sat.
Family-owned. Curbside delivery. Pascone's comes recommended by several of my neighbors for their authentic Italian food.
🍕Valentino Pizzeria Trattoria: 8203 Cooper Creek Blvd., University Park (nearby Home Goods), 941-359-6400, www.Valentinopizzeria.com,
Join their club and receive discounts & free appetizers. They text specials and discounts weekly. Takeout & Curbside.
Try their garlic rolls, they are worth the calories. Great pasta dishes and pizza too.
🍕Michelangelo Pizza: 11517 Palmbrush Trl., Lakewood Ranch, 941-739-5656, Opens at 11 AM. http://places.singleplatform.com/michael-angelo-pizza–italian
Order online and pickup. Known for their pizza, Michelangelo's also has salads and pasta dishes. I try to order the antipasto salad, you can get it with grilled chicken too.
🍆Jersey Brother's Pizza: 8744 E. St. Rd 70-Goodwill Plaza, 941-782-8820, www.Jerseybrotherspizzaandpasta.com Call ahead for takeout or use Bite Squad for delivery.
I ordered from Jersey Brother's Pizza and Pasta just a few days ago, for takeout. It was fantastic! My husband had the chicken parmigiana, and my sister had tortellini peas & ham. Everything was seasoned perfectly, the dishes were hot on arrival. Even the side salads had olives and a slice of cucumber, very fresh!
You can also check out their Facebook Page https://www.facebook.com/JerseyBrothersPizzaAndPasta
🍗Wolves Head Pizza & Wings: 1837 Lakewood Ranch Blvd., Bradenton, 941-251-4082, or 941-251-4030 www.wolvesheadpizza.com,
Takeout or delivery with Bite Squad. They seriously make a mean Pepperoni Pizza. Or if you are in the mood for wings, try the Parmesan Garlic.
🐷Carry Out BBQ Restaurants in Bradenton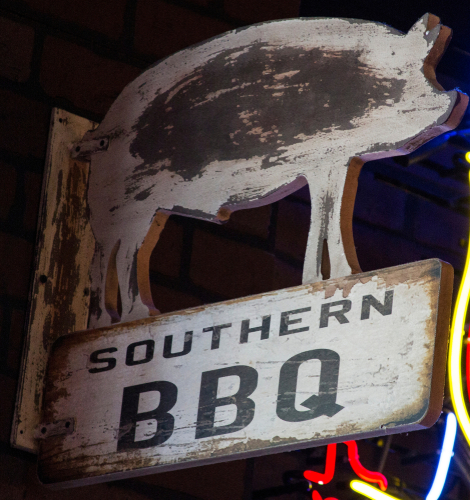 As a person who likes to smoke meat, I know how hard these guys work and take their specialty seriously.
Try one of these locally owned BBQ places for takeout in Bradenton while you are at home.
🐷Nancy's Bar-B-Q: 14475 St. Rd. 70, Lakewood Ranch, 941-999-2390, www.NancysBarBQ.com, Curbside and delivery (for large orders). Nancy's has great smoked salmon too. I like the pulled pork tacos. Try her succotash too.
🐮Bubbaques BBQ: 6581 E. St. Rd. 70. Bradenton, 11 AM-9PM, 941-896-6588, www.Bubbaquesbbq.com. Order online and check out their menu too.
🐷Pigout BBQ and Southern Soul Food: 5718 Manatee Ave. W. Bradenton, 941-761-4567. They have 2 locations but right now, all the carryout is being at the Manatee restaurant.
Open from Tues-Sunday 11 AM-6 PM. Call your order in and pick it up. Visit their Facebook Page https://www.facebook.com/Pig-Out-BBQ-Southern-Soul-Food-386020935234129/
🇲🇽Mexican Take Out Restaurants in Bradenton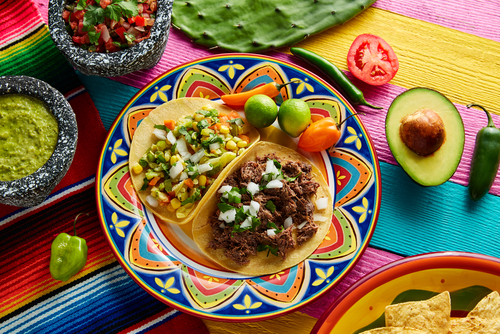 Who doesn't love Mexican food with a well made Margarita or ice-cold beer?
🌽Casa Maya: 8126 Lakewood Main Street, Lakewood Ranch, 941-907-9449, Open 3PM-8PM, https://casamayalwr.com/ You can check out their menu and order for pick up. I am not sure if you can get a Margarita to go, but it sure sounds good!
🇲🇽Mi Pueblo El Restaurante Mexicano & Cantina, 8405 Tuttle Ave (corner of University and Tuttle Ave), 941-359-9303, https://www.mipueblomexican.com/ Their salsa is some of the best around. Get extra for leftovers!
🔆The Spot Tacos & More: 2303 1st St. E. Bradenton, 941-999-3140, http://places.singleplatform.com/the-spot-tacos–more Checkout their menu.
Open Tues-Sun 11AM-9PM. Sunday open at 9 AM.
🇲🇽El Primo Taqueria: 1111 Manatee Ave. E. Bradenton, 941-744-9299. Open 8 AM-8PM. https://www.losprimostaqueriafl.com/ Authentic Mexican food with handmade tortillas, street tacos and gorditas.
🍻Pablanos Mexican Grill & Bar: 5779 53rd Ave East (St. Rd 70), Bradenton, 941-739-9800. http://www.poblanosmex.com/ Now you can get your Mexican food to go-curbside or delivered along with a Margarita, Sangria or beer. If you want it delivered, they have partnered with Uber Eats.
🌽Bird Rock Taco Shack: 1004 10 Ave. West, Bradenton, FL (Village of the Arts), 941-545-9966.
Open Tues-Thurs 12PM-9PM, Fri & Sat 12PM-9PM. Check out their menu here http://places.singleplatform.com/birdrock-taco-shack
Are you jonesing for some really good tacos? You can order online or have them delivered via grubhub.com.
I personally would pick them up and eat them in my car…they would never survive the drive home.
These guys are located behind Motorworks Brewery. So, plan to go pick up some beer to have with your tacos (no drinking in your car though).
🍤Seafood Takeout in Bradenton & North Sarasota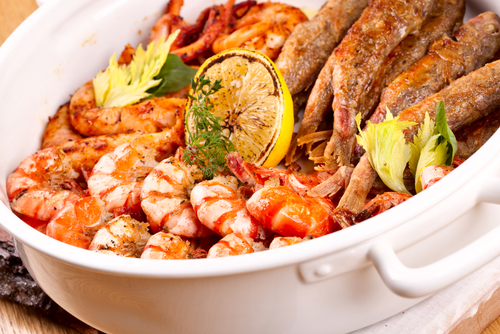 If you are like me, seafood just tastes better when someone else is cooking it. We are lucky to live in an area where we have plenty of really good seafood restaurants to choose from.
If you want to have seafood to go here in Bradenton or north Sarasota, you have plenty of choices!
🎣Lazy Lobster: 7602 N. Lockwood Ridge Rd., Sarasota, Open 4 PM-8 PM Tues-Sun. 941-351-5515, https://www.sarasotalazylobster.com/menu/ This is there take out menu. Call to place your order and pick it up.
They are offering daily specials too. Don't forget to grab a bottle of wine too. The Lazy Lobster also has to-go wine bottle specials for 🍷house wine $12 all other bottles of wine are 20%. You must order food to buy the wine for carryout.
🐠Lucky Pelican Bistro: 6239 Lake Osprey Dr., 941-907-0589, Open 4:30 PM-9 PM, http://luckypelicanbistro.com/ They may be serving a limited menu. Call them to find out.
😋Lakewood Ranch Lobster Pound: 8740 St. Rd. 70 East, Bradenton, 941-755-3474, https://www.lwrlobsterpound.com/ Open 11 AM-6 PM Closed Monday.
Pick up curbside or get it delivered.
They do have more than seafood. Nice selection and truly a one-stop-shop, even for a meat-eater
🐟Kacey's Seafood: 4904 Fruitville Rd., 941-378-3644, https://www.kaceysseafood.com/. Current operating hours are Tues-Sat
4 PM-8 PM. You can order online for takeout and curbside pick up. You can also get a bottle of wine to go with your food order. I have a few favorites here, such as the Fish Tacos, the Shrimp Trio (the sauces are awesome) and Shrimp Kacey's. My husband likes the Mahi Reuben.
🍤Pinchers: 10707 Rodeo Drive, Lakewood Ranch, 941-922-1515, https://www.pinchersusa.com/ Open 12 PM-8 PM for curbside pickup.
🍜Takeout Chinese & Thai in Bradenton
🍙Thai Spice & Sushi: 8209 Nature's Way (San Marco Plaza) Lakewood Ranch, 941-907-4747. Opens for Lunch between 11 AM-2:30 PM, Dinner 4:30 PM-8:30 PM, http://www.thaispiceoflakewoodranch.com/. Available for takeout or delivery.
This is one of my favorite places to eat in Lakewood Ranch. Great Thai dishes and Sushi too. I have never tried their desserts but they have a white cake with coconut on it that looks heavenly.
🍣Thai Wasabi: 5250 E. St. Rd. 64, Bradenton, 941-896-7803, Opens for lunch between 11 AM-2:30 PM & Dinner 5 PM-9:30 PM. Takeout only. http://thaiwasabi.com/
This restaurant came recommended by several people around the Bradenton area. I haven't dined there-yet. But I will. Great menu.
🍜Chang Kao Thai: 6233 14th St West, Bradenton, 941-739-2217, Opens for lunch between 11 AM-3 PM, Dinner 4:30 PM-9:30 PM. Closed Sun. Takeout & Delivery ($2.99). https://www.orderchangkaothai.com/
🍣JPAN Sushi & Grill: They have 2 locations, one at UTC (941-960-3997) across from the mall and the other is in Sarasota in Siesta Row (941-954-5726). You can order online for either location https://www.jpanrestaurant.com/
My husband and I frequent JPAN so I have a few favorites. I wonder if they would make me a Lychee Martini to go? JPAN has great sushi. Try the Lobster Roll or the Mexican Roll. I have also had their Yaki Udon.
🇺🇸American Cuisine for Carryout in Bradenton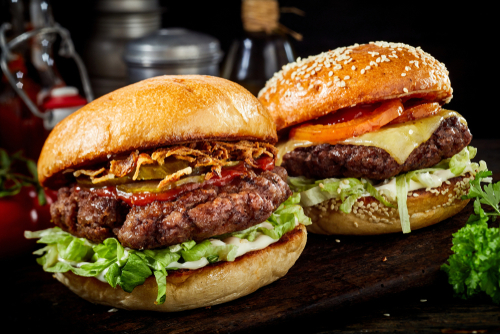 If you are looking for a menu that has a variety to please several palates then try takeout at a Bradenton restaurant that specializes in American dishes.
🍅The Grove: 10670 Boardwalk Loop, (Main Street in Lakewood Ranch), 941-893-4321, https://www.grovelwr.com/ Open 11:30 AM-10 PM, You can order family-style meals for curbside pickup as well as groceries so that you can prepare meals at home. Typically the family-style meals should feed 4 people.
🍖Popi's on the Ranch: 5820 Ranch Lake Blvd., Bradenton, 941-777-7674, https://www.popisontheranch.com/. Open until 6 PM. Curbside pickup is available. You can check out their daily specials on the website.
Call in your order or order through Chow Now. They make some great Cabbage Beef Soup and Rice Pudding. Comfort food at its best.
🍲Gecko's Grill & Pub: 7228 55th Ave (just off of St. Rd 70) west of 75, 941-727-8988. http://geckosgrill.com/ You can order online pick up your food or have Bite Squad deliver. Gecko's has great salads, wings and flatbreads.
🍔Full Belly Stuffed Burgers: 8742 St. Rd 70 E., Bradenton, 941-727-7111, http://fullbellystuffedburgers.com/ Not only do they make great burgers, but you gotta try the onion rings too.
🍻Craft Beer To-GO in Bradenton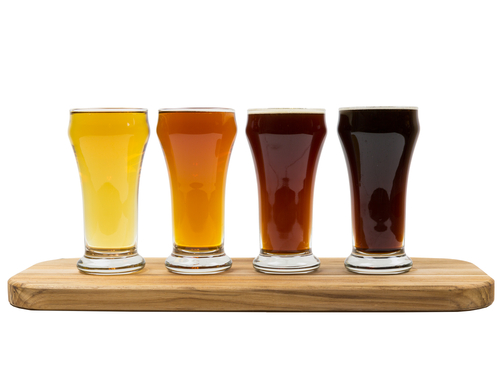 Motorworks Brewing: 1014 9th St West, Bradenton, 941-567-6218, https://motorworksbrewing.com/pickup-your-to-go-craft-beer/ Get your craft beer to go! Motorworks has plenty of beer in cans and bottles to choose from.
I have been in real estate sales for over 20 years. I am originally from the Midwest and have been living in beautiful Florida for over a decade. My career sales are over 2,100 homes sold. There aren't too many obstacles I haven't encountered throughout my work history. I provide you with honest advice backed by years of experience and understand that a real estate purchase or sale is a top priority for you. Nationally recognized. Licensed FL Real Estate Instructor. Contact me at Sandy@SandyWilliams.com or call 941-564-9491
🍺Naughty Monk Brewery: 2507 Lakewood Ranch Blvd., Bradenton, 941-708-2966. https://www.facebook.com/nmonkbrewery/ Naughty Monk is doing to-go package sales from 3 PM-7PM. Check out their Facebook site for food truck info too. They do have draft beer for sale too and will sell you a growler to put it in.
🍻Jdubs Brewing: 1215 Mango Ave., Sarasota, 941-955-2739. Call or order online https://www.jdubsbrewing.com/. You can pay online and order up to 6 crawlers. They will meet you curbside. You can see what they are brewing online. Call before you come down to verify order. Don't forget to have ID.
I have been in real estate sales for over 20 years. I am originally from the Midwest and have been living in beautiful Florida for over a decade. My career sales are over 2,100 homes sold. There aren't too many obstacles I haven't encountered throughout my work history. I provide you with honest advice backed by years of experience and understand that a real estate purchase or sale is a top priority for you. Nationally recognized. Licensed FL Real Estate Instructor. Contact me at Sandy@SandyWilliams.com or call 941-564-9491