July 4th Weekend Events in Sarasota and Bradenton 
The month of July heats up here in the Sarasota/Bradenton area with plenty to do.  And the 4th of July weekend in Sarasota and Bradenton is HOT!  You won't run out of things to do, the problem will be deciding which event to go to. 
Click Here to Stay Up to Date On Holiday Events
The Sarasota area knows how to celebrate the 4th of July in style. Patriotism is abundant throughout the surrounding communities. Parades, concerts, dining experiences, and explosive firework displays are all offered at various locations throughout the week.
You may be interested in the article: Dog Friendly Restaurants in Sarasota & Bradenton
🎉Sarasota 4th of July Events
The annual Firecracker 5K Run is scheduled to take place at 7:30 a.m. on July 4th. Located at the Morgan Family Community Center, on 6207 West Price Boulevard, registration for the run costs $25. Final registration ends on July 3rd. Registration and packet pick-up will be administered between 6:15 a.m. and 7:15 a.m. at the community center. The course for the run is a fast 3.1 miles of flat terrain. A yearly tradition, the race is a staple event during the area's 4th of July festivities.
The yearly Longboat Key Freedom Fest Parade is scheduled to start at 8:30 a.m., at Longboat Key Town Hall. Located at 501 Bay Isles Road, the parade will feature local police, firefighters, and government officials. Families are also encouraged to join the parade with decorated bikes, cars, scooters, and wagons. Following the parade are various children's activities in Bicentennial Park, including face painting and sand art.
See: 26 Things to Do in Sarasota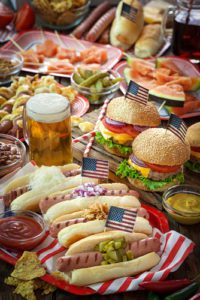 The Marie Selby Botanical Gardens is offering an all American barbecue event. Located at 900 S. Palm Ave., the event will last from 6 p.m. to 9 p.m. and will include a variety of delicious food provided by Michael's on East. The Hydramatic will also be in attendance for some live musical entertainment. The night concludes with a picturesque view of the Sarasota Bayfront Fireworks Spectacular. A trolley from the Sarasota Friendship Center, located at 1888 Brother Geenen Way, will be available. Valet parking will also be available. Tickets for the event range from $25to $100. Tickets for children between ages 4 and 12 are $10 and children under age 3 are free.
The 3rd annual 4th of July Rooftop Party is planned for 6 p.m., at the Office Bar SRQ. Located at 1989 Ringling Boulevard.  If you want to get a bird's eye view of all area fireworks this is THE place to be! Craft beer from Brew Life Brewing will be available, as well as various food for purchase. Parking is also available in an adjacent parking garage. For more information about the event, you can call the bar at (941) 266-5085.
The Sarasota Jungle Gardens is offering half off children's admissions from July 2nd through July 4th. Located at 3701 Bay Shore Road, the tropical oasis is open from 10 a.m. to 5 p.m. every day. Families can view flamingos, alligators, watch interactive shows, and explore the jungle paradise at their leisure. The butterfly garden on the north side of the park is a favorite of many visitors. Situated under a canopy of mostly fruit trees, children will be in awe of the breathtaking butterfly habitat. Half price admission for children ages 4 to 16 is $6.50.
✨Sarasota Fireworks
The Sarasota Bayfront Fireworks Spectacular starts at dusk 9 p.m. on July 4th. The fireworks show is free and can be viewed throughout Island Park, Bayfront Park, and downtown Sarasota. If the free parking at Island Park and Bayfront Park fill up there are other areas available. Parking can be found, for free, off Main Street and Ringling Boulevard. Paid parking can be found at the Palm Avenue Garage for $5.
Click Here to Stay Up to Date On Holiday Events
Siesta Key: Beginning with a beach party at 6 PM, the Siesta Key fireworks display is set to start at 9 p.m. on July 4th. The annual event is located at Siesta Key Public Beach, on 948 Beach Road. Produced by the Siesta Key Chamber, the fireworks are set off north of the volleyball courts. Viewing, and necessary parking, is free to the public, but sponsorship of the event includes preferred seating and parking. Ideal locations to watch the fireworks include anywhere along Crescent Beach. For boaters, the best views are via the Intracoastal Waterway or the Gulf of Mexico.
The North Port Freedom Festival, held at North Port High School, is planned for 6 p.m. on July 4th. The festival has been held every year, since 2004. The yearly tradition includes food, live entertainment, and a fireworks display at dusk. No pets, personal fireworks, or chairs are permitted in the festival area, but attendees are encouraged to bring blankets. The fireworks display is unique due to the way it is designed. It is choreographed to music and broadcast live on KDWRadio, 95.7 FM. Admission and parking for the event are both free.
💫Marina Jack's Fireworks July 4th
Marina Jacks makes it easy to enjoy the fireworks 4 different ways depending which location you choose.
Blue Sunshine Pato Bar: The music starts at 6 PM and will play until 10 PM. There is a $35 cover charge and a $70 minimum per person for food and beverages.
Deep Six Lounge & Patio Bar: Enjoy a four-course dinner before the fireworks. Rock Lee will perform starting at 6 PM.
Dining Room: Service will begin at 4:30 PM. This will be a special four-course menu.
Marina Jack Cruise: A three-hour cruise and a special buffet dinner may be the beginning of a perfect night. After dinner, the ship will dock so that you can enjoy the fireworks. $89.98 PP, Children under 9 $69.95
🎇Westin Sarasota July 4th
If you haven't been to the Westin yet, you might want to check it out this 4th of July.  The Westin of Sarasota is having a traditional BBQ on their terrace starting at 5 PM through the end of the Bayfront Fireworks Display.  The buffet will include fresh watermelon salad, mixed greens, beer canned chicken, ribs and more.  Don't forget about the dessert!  Summer strawberry shortcake, apple tarts, and key lime parfaits.  Price $40 PP. Valet parking for this event is available at $10 per car.  Reservations for the BBQ can be made via westinsarasota.com. This terrace is located mid-level. This is not for the rooftop.  If you want a rooftop view for the 4th, you will have to secure a room.
💥Lakewood Ranch Fireworks
You can have the best of both worlds!  See the fireworks for the July 4th holiday on the 3rd and still catch them in downtown Sarasota on the 4th.  Celebrate Fireworks on the Lake, July 3rd at Nathan Benderson Park. The fun kicks off at 4 PM with live music, children's activities and of course good food. The fireworks will begin at dusk (usually around 9 PM) and end at 10 PM.
♫Live Music Sarasota
The First Church, located at 104 South Pineapple Avenue, will be hosting a 90-minute performance of the Choral Artists of Sarasota. Beginning at 4:30 p.m., the concert, titled Patriotic Spectacular, will pay tribute to the Leonard Bernstein and Martin Luther King, Jr., with choral fireworks throughout. Tickets are $35 at the door. Parking for the event can be found at the Palm Avenue Garage and costs $5.
Snook Haven: This family-friendly festival at Snook Haven restaurant is another popular 4th of July activity. Tucked away on the banks of the Myakka River, Snook Haven offers peaceful views of the surrounding river and wildlife. Starting at 9 AM, live music, craft beers, kayak and canoe rentals will be available. Admission to the event is free. Known for its live music, the quaint restaurant is a top destination for the patriotic summer holiday.
The City of Palmetto's July 4th festival in Sutton Park, located at 1006 Sixth Street West, will feature some impressive live music this year. Starting at 4 PM. Charlie Daniels takes the stage at  7 PM. There will also be a 20-minute LED robot show, a variety of food, vendors, and children's activities. The day's festivities will be topped off by a spectacular fireworks show.
🚤Sarasota Boat Races-June 23rd-July4th
The races start June 30th, but don't forget about the fun before! See the complete schedule here (sarasotapowerboatgrandprix.org).
June 29th: Come to the Boats by the Bay party at the Van Wezel parking lot. Meet the race teams and see the racing boats up close. Live music featuring Fire & Ice. The fun starts at 6 PM. Admission is free.
July 1st: Grand Prix Fan Fest, Van Wezel Parking Lot (1105 10th St.).  The fun starts at 10 AM-6 PM. See racing teams up close as they prepare for the day's race. Enjoy food & drinks while you watch the race from covered areas. Love music will be performed by The Caribbean Chilers-Florida's Premier Jimmy Buffet Tribute Band.
June 30th & July 1st are the Superstock & Aquax Pro Racing:  You can see the times and Racing Schedule Here
The Powerboat Grand Prix is a popular event and area parking lots fill up fast. Parking lots near Lido Beach often fill up before 8 a.m. on July 2nd. However, there are plenty of parking options at St. Armands Circle and nearby side streets. These parking options are free and are only a short walk from Lido Beach.
You can also take the SCAT #4 bus from downtown Sarasota to Lido Beach or the Coquina Beach Trolley to St. Armands Circle.
🎆Bradenton Fireworks
Organized by the City of Palmetto, the annual Bradenton July 4th fireworks display starts at 8:45 p.m. and are launched along the Manatee River. Sutton Park and Lamb Park provide excellent views and a plentiful amount of parking. The display is free and open to the public.
Pier 22, at 1200 1st Avenue West in Bradenton, is offering a full pig roast and accompanying party for the 4th. Starting at 6 p.m., the waterside restaurant offers attendees a prime location to view the Bradenton fireworks display. Pricing for the event is $69.95 for adults and $19.95 for children under 12. It is an extra $30 for an open bar wristband. Valet parking will be available. For further information or reservations, you can call (941) 748-8087.
💥Anna Maria Island Fireworks
Anna Maria Island does not allow fireworks on the island, but The Sandbar Restaurant has acquired their yearly permit and will be providing the island with its annual fireworks display. VIP tickets for the event are $155 for adults and $50 for kids. These tickets include an array of food prepared by Sandbar's culinary staff, an open bar, party favors, valet parking, and a private viewing area for the fireworks. Reservations can be made by phone at (941) 778-8705. If you wish to the view the fireworks for free, the display will be viewable from all areas on the Gulf of Mexico side of the island.
Anna Marie Island Privateers is hosting their annual 4th of July parade. Starting at Coquina Beach and ending on Pine Avenue, the parade travels the entire length of Anna Maria Island. A 7-mile parade, there is no entrance fee and it is open to the public for both participation and viewing. The parade starts at 10 a.m. and is followed by an after-party at the Ugly Grouper (5704 Marina Drive), with live music, food, and prime views of the Anna Maria fireworks show.
The Sarasota and the Bradenton area boasts several annual 4th of July traditions. Celebrate the Declaration of Independence at Marina Jack's or enjoy the free pyrotechnics offered by the Sarasota Bayfront Fireworks Spectacular. The variety of 4th of July events in Sarasota provides something for everyone.
I have been in real estate sales for over 20 years. I am originally from the Midwest and have been living in beautiful Florida for over a decade. My career sales are over 2,100 homes sold. There aren't too many obstacles I haven't encountered throughout my work history. I provide you with honest advice backed by years of experience and understand that a real estate purchase or sale is a top priority for you. Nationally recognized. Licensed FL Real Estate Instructor. Contact me at Sandy@SandyWilliams.com or call 941-564-9491

Summary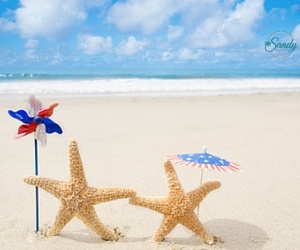 Article Name
Description
Get Your Information for the 4th of July Fireworks and Events in the Sarasota and Bradenton area. See times, locations and other events for the 4th of July in Sarasota.
Author
Publisher Name
Publisher Logo