Saint Patrick's Day in Sarasota and Bradenton is going to be a great time, celebrated with the traditional Irish fare. Below are some of the best parties in town, organized and ready just for you. Whether you are looking for a big Irish festival in Sarasota/Bradenton or being in an Irish pub having corned beef and cabbage, you will find something fun to do.
March 7th St. Patrick's Day LWR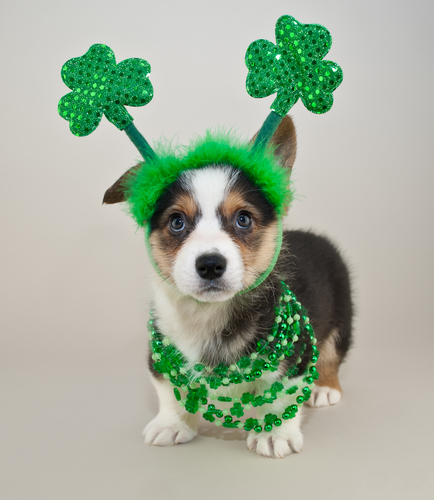 Irish Celtic Festival & Lucky Dog Parade: 11AM-4:30 PM, Greenbrook Adventure Park, Lakewood Ranch: Lakewood Ranch is the place to be for you and your dog Saturday, March 9th. Kick off Saint Patrick's Day early in Lakewood Ranch. This is the 7th year for the festival and proceeds from the parade benefit the Humane Society of LWR. Don't forget to wear your green! There will be games for children, a scavenger hunt and more! Celtic food, hard cider, great beers, and good entertainment. Men, enter the "best legs in a kilt" contest. Don't forget to bring your dog for the annual LUCKY DOG PARADE too. Awards will be given for dogs that are Most Irish, Cutest & Dog/Owner Look Alike. Get Info about tickets and times here
You May Be Interested in the article: Best Dog Parks in Sarasota & Bradenton
As an Amazon Associate, I earn from qualifying purchases
St. Patrick's Events Sarasota & Bradenton 13th &

14th 2020

You May Be Interested in the Article: Bests Breakfasts in Sarasota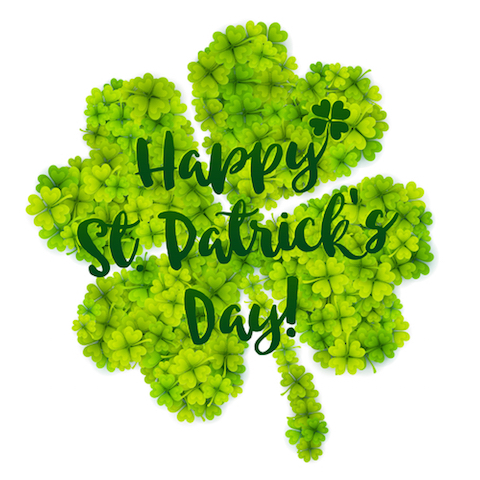 Sarasota St. Patrick's Day Street Festival: J Daniel Park (199 Bayfront)-follow the people. Friday the 13th-15th at 6 PM.
Don't be superstitious Friday the 13th is lucky this year!
At 6 PM Friday is when the celebrations kick off bayfront Sarasota. There will be live music, food trucks, beer tents, and a lot of happy people wearing green. There is parking a few blocks away.
However, if you plan on having a pint or two take an Uber or Lyft and they will drop you off like you're a rock star-right in front!
Lucky Leprechaun 5K, March 14th. Nathan Benderson Park 5 PM-11 PM. This is a fun run for the entire family. Kid's Rainbow Dash starts at 4 PM and the 5 K begins at 7 PM. The after race party 6:30 PM-11 PM. The after party will have Irish music, food, drinks, and games. If you have never been to a 5K at Nathan Benderson Park, it is a nice running track and it is a timed race. The after party is fun and the food is good too! Not sure why, but a cold beer after a run is the best!
Gator Club, 1490 Main Street, Sarasota: Sat. March 14th 6PM-2AM. Johnny Diamond will be performing inside and Spark Notes will be entertaining the crowd outside. Great food trucks, Smokin Momma Lora's BBQ, party favors and lots of fun! Tickets are $10. Proceeds go to Designing Daughters of Sarasota.
Downtown Bradenton Saint Patrick's Day Block Party: 6 PM-12AM, Old Main Street, 400 12th St. West, is going Irish for St. Paddy's Day. Enjoy live music by Have Gun Will Travel. There will be plenty of local food trucks along the street and fun. Businesses along Main Street will be open too, including pubs & restaurants, all ready to help celebrate Saint Patrick's Day in Bradenton. This is always a good time and family-friendly free event.
Shamrock Pub, 2257 Ringling Blvd., Sarasota, March 14th. Noon-Midnight. Join in the fun with the New World Celts & Clover's Revenge and get your Green On! This is a great place to have a meet up for new friends and old alike!
As an Amazon Associate, I earn from qualifying purchases
St. Patrick's Day Sarasota & Bradenton 17th & 18th
Lynches Pub & Grub, St. Armands Circle, Sarasota: Friday 17th-Saturday 18th. The party starts at 11 AM. If you check out Lynches's website, you can see they are anxiously waiting for Saint Patrick's Day. Lynches is counting down to the special day. This authentic Irish pub even has floors that were imported from West Cork, Ireland. Traditional Irish food, coupled with the vibe of St. Armands Circle, sounds like a good combination for Saint Patrick's Day in Sarasota.
Downtown Sarasota St. Patrick's Day Block Party: Come back on Sunday to celebrate Sarasota's 12th Annual St. Patrick's Day block party. The first pint will be poured at 9 AM (hey it's 5 O'clock somewhere). This is a free event. The block party starts at 12:00 PM. Some of the groups taking the stage are Ship of Fools, Andy Thomas, Blue Skye Pipes & Drums and more! This is a child and pet-friendly event. Bring a chair, but leave your coolers at home. Parking is available but it may be easier to take Uber or Lyft.
If you are a jovial writer, sign up to write an Irish Limerick, the Top O' the Limerick Contest will award a winner for the best limerick and $500. Learn more at TicketSarasota.com
The Shamrock Pub, 2257 Ringling Blvd., Sarasota. The festivities for the 11th annual St. Patrick's Day event begin early Sunday the 17th with a Meetup starting at 11 AM -11:55 AM. This is a great get together to raise money for the City Soccer Club. They will be pouring beer all day if you're not a morning person. Stop by the tent in the afternoon or come from 8:30 PM-10:30 PM to listen to The Conundrum play.
Clancy's Irish Pub: 6218 Cortez Rd. West, Bradenton. 12 PM- 1 AM Clancy's 17th **At the time of the Blog 2019, Clancy's was contacted and did not reply with their events** Annual Irish fest will start and noon this Saint Patrick's Day, 2018. I personally can't think of a better way to celebrate Saint Patrick's Day-Florida Tiki style. The music won't stop until 1 AM. Just a few entertainment highlights will be the Celtic Irish Dancers, the Bag Pipers, the Billy Rice Band and the closing the night's celebration will be Whiskey Blind. Dress up in your best Irish green costume and have a chance to win the $50 price.
McCabe's Irish Pub, 302 12th St. West, Bradenton (Downtown Bradenton). This is where I was for St. Patrick's Day 2018 and I will be back at McCabe's for 2019. We took an Uber and were dropped off just a few steps away from McCabe's. There was a young lad in a kilt who greeted us with a nice cold beer before we walked inside. Once in the bar, it was a fun-filled atmosphere and lively Irish music. Great service and plenty of Guinness to go around.
St. Patrick's Day on Anna Maria Island
Beach Bistro Saint Patrick's Parade: At the time this blog was written, information was not posted regarding the parade. I sent an email to the restaurant inquiring and received no response. However, the Beach Bistro has been doing the Saint Patrick's Day parade for 19 years, so I doubt they will stop now. The Bistro traditionally celebrates St. Patrick's Day on the Sunday closest to St. Patrick's Day. Since St. Patrick's day falls on a Sunday this year, I would hedge a good guess that is when the fun will happen.
Normally, the parade route started in Holmes Beach and proceeded north along Marina Drive. You may want to check their website for any updates https://www.beachbistro.com/news-and-events.
Irish Blessing for Sarasota & Bradenton
To begin your Saint Patrick's Day celebration in Sarasota or Bradenton, I leave you with this Irish Blessing….
May you always have…
Walls for the winds
A roof for the rain
Tea beside the fire
Laughter to cheer you
Those you love near you
And all your heart might desire.
I have been in real estate sales for over 20 years. I am originally from the Midwest and have been living in beautiful Florida for over a decade. My career sales are over 2,100 homes sold. There aren't too many obstacles I haven't encountered throughout my work history. I provide you with honest advice backed by years of experience and understand that a real estate purchase or sale is a top priority for you. Nationally recognized. Licensed FL Real Estate Instructor. Contact me at Sandy@SandyWilliams.com or call 941-564-9491

Summary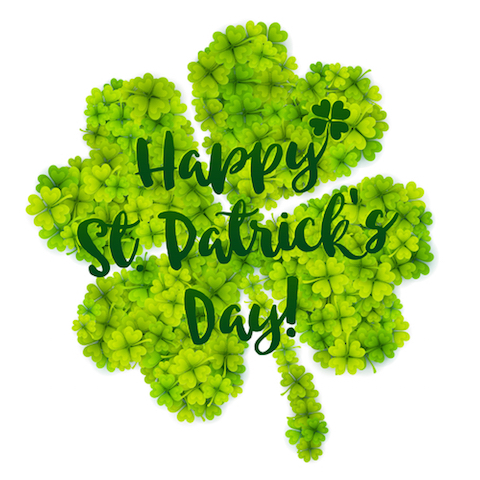 Article Name
St. Patrick's Day Sarasota & Bradenton 2019
Description
🍀 Get the List of the Best Places to Celebrate St. Patrick's Day in Sarasota and Bradenton. 🍻 See Pub Opening Times. 🎶 Live Music Info for Sarasota & Bradenton Irish Festivals
Author
Publisher Name
Publisher Logo