The Bradenton and the Sarasota real estate market is going strong in terms of rising prices.  However, real estate sales in Sarasota overall for 2016 are down from the 1st quarter last year. So, there is some good news and some bad news too.  Here are the figures as reported from the Florida Realtors for the Sarasota and Bradenton area.
Sellers Getting More Money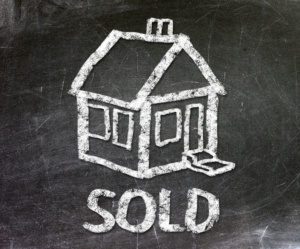 The first quarter of 2016 saw the average sale price increase of 13.8% from the same quarter last year.  However, the days on the market, how long it takes to procure the buyer, is actually up by about 6 days from last year.  Price and time, usually go hand in hand.  As sellers seek a higher price for their homes, it may take just a little longer to find that buyer.
The increase in appreciation has allowed many owners who bought in the height of the market,  to sell their home without bringing money to the closing.  In my experience, this is the first year that they have been able to do that, at least in south Florida.
It also looks like more buyers are getting a mortgage to make that purchase.  Last year, almost 16% more buyers paid in cash than in 2016.  Perhaps, many buyers are just taking advantage of the low interest rates.
Inventory is Rising
Although many agents and buyers say there just isn't a lot of homes listed for sale, the numbers from the Florida Realtors show a different story.  New listings are actually up from last year by a little over 5%, which means, currently there is approximately 4.7 months supply of houses.   The short supply of homes for sale, or perception thereof, could be that the homes are more expensive than last year and therefore, many buyers are being inched out of the market.
Sales 1st Quarter Decline
Sales are down 1st quarter 2016 when compared with same time last year for real estate sales in the Sarasota and Bradenton area. The rising prices are actually placing some buyers out of the market. The affordability period for the Sarasota and Bradenton area is tightening up, despite the low interest rates.  An additional factor could be that that US Dollar is strong against most major currencies.  Therefore, foreign buyers are not willing to pay more money for real estate.
Knowing the real estate statistics truly gives you an accurate pulse in today's market.
In summary, pricing your home to sell for the maximum amount of money, may take a little longer to procure that buyer than last year. In addition, be prepared for that buyer to pay with a mortgage.  With currently lending laws recently passed involving changes in price or terms prior to closing, can lengthen the closing time.
On average, the time to close on a traditional conventional mortgage is approximately 50-55 days providing there are no changes required due to an appraisal issue or inspection.
The good news, if you are a homeowner, real estate home prices in Sarasota and Bradenton are still rising. But for how long, remains to be seen.  If this were truly a pure supply and demand issue: inventories are rising and sales are down, you may see a slight correction in price.
If you are thinking about selling your home, a sit and wait approach may or may not pay off.  At this point, it is truly a gamble.
I have been in real estate sales for over 20 years. I am originally from the Midwest and have been living in beautiful Florida for over a decade. My career sales are over 2,100 homes sold. There aren't too many obstacles I haven't encountered throughout my work history. I provide you with honest advice backed by years of experience and understand that a real estate purchase or sale is a top priority for you. Nationally recognized. Licensed FL Real Estate Instructor. Contact me at Sandy@SandyWilliams.com or call 941-564-9491

Summary
Article Name
Real Estate Prices at 5 Yr High in Sarasota Area
Description
Description of real estate sales history in Sarasota and Bradenton area for 1st quarter 2016.
Author
Publisher Name
Publisher Logo