Mother's Day in the Sarasota and Lakewood Ranch area is always popular.  Did you know 8 out of 10 Americans will celebrate Mother's Day this year?  If you are celebrating Mother's Day and part of your plans includes brunch or dinner in the Sarasota or Bradenton area, look below.
Updated for 2023, you will find Mother's Day Brunch in Sarasota & Bradenton with locations, times, prices, and, if available, a menu description.  Whether you want something casual or fancy, you will find it here.
Mother's Day Brunch in Sarasota
Westin Sarasota, 100 Marina View Drive, Sarasota, 941-260-8255; Mother's Day at the Westin's EVOQ. The outdoor seating area at the Westin is breathtaking. What a great way to celebrate Mom than to take her to this special place.  I have been here for several events and have never been disappointed. You will want to make reservations here https://www.evoqsarasota.com/about-sarasota-restaurant/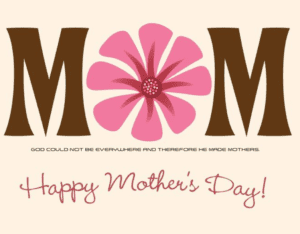 Michael's on East, 1212 East Avenue South, Sarasota. Mother's Day Brunch at Michael's is always special and this year will be even better! Michael's has the buffet menu posted here https://bestfood.com/restaurant-menus/mothersday.  Price for an Adult $84.95; for Children 3-10 yrs old $ 44.95.  Mother's Day brunch at Michaels will be served from 10:30 AM-3:30 PM.
Capital Grille, 180 University Town Center Dr., Sarasota, FL  34243,(941) 256-3647, The Captial Grille is a great place to take Mom this Mother's Day.  They will be serving a three-course brunch from 10 AM-2 PM.  Whether Mom likes seafood or a nice steak, the menu offers both and dessert.  You will want to make reservations here.
The Rosemary, Rosemary & Thyme. 411 N. Orange Ave & 511 Orange Ave, Sarasota, 941-955-7600, The Rosemary would be the perfect setting for Mother's Day.
There are 2 Rosemary restaurants located within a block of each other. The Rosemary is serving brunch on Saturday the 13th (9 AM-2 PM), and Rosemary & Thyme is open for brunch Sunday the 14th (9 AM-2 PM).  Mom will be pleased with your selection regardless of which one you dine at. Each eatery has a beautiful patio to enjoy the spring day.
You May Be Interested in Best Breakfasts in Sarasota & Bradenton
The Ritz Carlton, 1111 Ritz-Carlton Drive, Sarasota, 941-309-2000.  I have never been to a Ritz Carlton holiday buffet that wasn't just out of this world good.  So, this Mother's Day at the Ritz will be no exception. If you are the favorite child or want to increase your ranking, take Mom here. Come hungry, and be prepared to feast with your eyes and your stomach—$ 160 for Adults, $60 for Children.
Mother's Day Brunch in Lakewood Ranch & Bradenton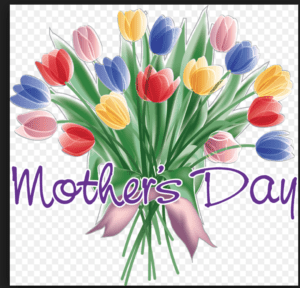 Riverhouse Reef & Grill, 995 Riverside Dr. Palmetto, 941-729-0616.  This restaurant has some of the prettiest water views in the area.  If you want to feel the warm sun and the gentle breeze coming off the water, dine here.  On Mother's Day, brunch/buffet will be served here from 11 AM-2 PM. Choose from breakfast selections, including an egg topping station, seafood selections, salads, and a carving station.  Freshly baked bread and of course, desserts.
Pier 22, 1200 1st Ave West, Bradenton, 941-748-8087. What could be better than a quiet spot in downtown Bradenton, waterfront?  Plus, a great Mother's Day Brunch! Pier 22 can make your Mother's Day memorable with a buffet with a sushi bar, breakfast selections, and more!  Mimosas or Bloody Marys too.  Pier 22's large outdoor dining area is perfect for a breezy Sunday morning. Pier 22 starts Mother's Day Brunch at 10 AM-3 PM.   You make your reservations online at https://pier22dining.com/about/news/84-mother-s-day-brunch-buffet-in-downtown-bradenton
Paris Bistrot, 8131 Lakewood Main, Lakewood Ranch, 941-388-0564. If you want a casual restaurant with outdoor dining and great food, consider the Paris Bistro.  They have an extensive brunch menu and offer mimosa and blood marys. If you go, try one of their crepes.
Forked, 7600 Island Cove Terrace #100, Waterside at Lakewood Ranch.  This is the newest restaurant added to Lakewood Ranch. Open for breakfast and lunch.
The Grove, 10670 Boardwalk Loop, Lakewood Ranch, 941-893-4321. This is one of my favorite outdoor dining eateries in Lakewood Ranch.  The Grove always does a great Mother's Day Brunch. You can check out their brunch menu here https://www.grovelwr.com/events/mothers-day-brunch-buffet-2 .
Get Ideas for Things to do in Sarasota Here
Selva Grill, 1345 Main Street, Sarasota, 941-362-4427.  If you want to treat Mom to something different, then go to Selva Grill.  Having lived in Miami for over a decade, I miss good Latin food.  Selva has an extensive menu and offers tapas, ceviches, and more.  They also have traditional menu options too. Open from 5 PM-11 PM on Sunday.
Speaks Clam Bar, 8764 E. St. Rd 70, Bradenton, 941-232-7646.  Happy Hour until 6 PM daily. Open Sunday from 4 PM-10 PM.  Speaks serves primarily Italian food, but you can also get great salads here as well.  One of my favorites is the blackened salmon Caesar salad.  Excellent service and good craft cocktails too.  Making reservations is wise.
Waterfront Restaurant & Craft Bar, 111 South Bay Blvd, Anna Maria Island, 941-778-1515.  Located on the north side of the island.  Reservations recommended.  Located just across the street from the bay, and on a clear day, you can see the Skyway Bridge.  I have never had a bad meal here; I frequent this place often.
Happy Mother's Day to all Mothers. Mothers are not just blood-related. It is who we love and nurture. Whether you are a mom to many, a dog mom, a stepmom or a non-related mom, celebrate your hard work, love, and determination for those around you.  Mother's Day is your day!
I have been in real estate sales for over 24 years. I am originally from the Midwest and have lived in beautiful Florida for over a decade. My career sales are over 2,300 homes sold. There aren't too many obstacles I haven't encountered throughout my work history. I provide you with honest advice backed by years of experience and understand that a real estate purchase or sale is your top priority.
Nationally recognized. Licensed FL Real Estate Instructor. Contact me at Sandy@SandyWilliams.com or call 941-564-9491

Summary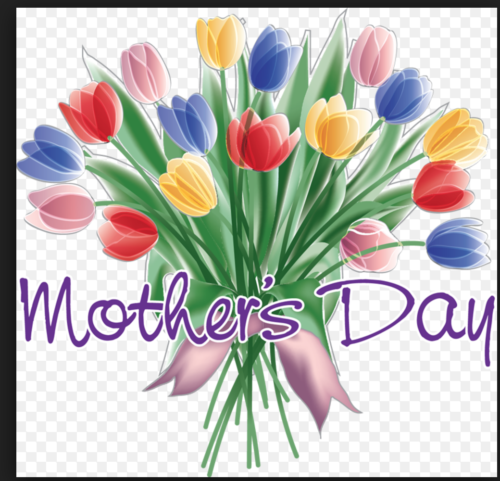 Article Name
Mother's Day Brunch in Sarasota & Bradenton
Description
Updated for 2023. See the list of Mother's Day Brunch Buffets in the Sarasota & Bradenton area. Get locations, times and prices.
Author
Publisher Name
Publisher Logo